Ina Garten Reveals the First Recipes She'll Serve Post-Pandemic; 1 Took Her Years to Perfect
Though Ina Garten is currently sharing recipes for her upcoming Micro Thanksgiving, she's already begun to think about the first things she'll be cooking
Though Ina Garten is currently sharing recipes for her upcoming Micro Thanksgiving, she's already begun to think about the first things she'll be cooking up post-pandemic. Thanks to the coronavirus (COVID-19) pandemic, Garten has opted to rethink the way she does Thanksgiving dinner. Rather than hosting a large gathering, the famous chef is only making dinner for four people. But that doesn't mean she's skimping on the delicious recipes.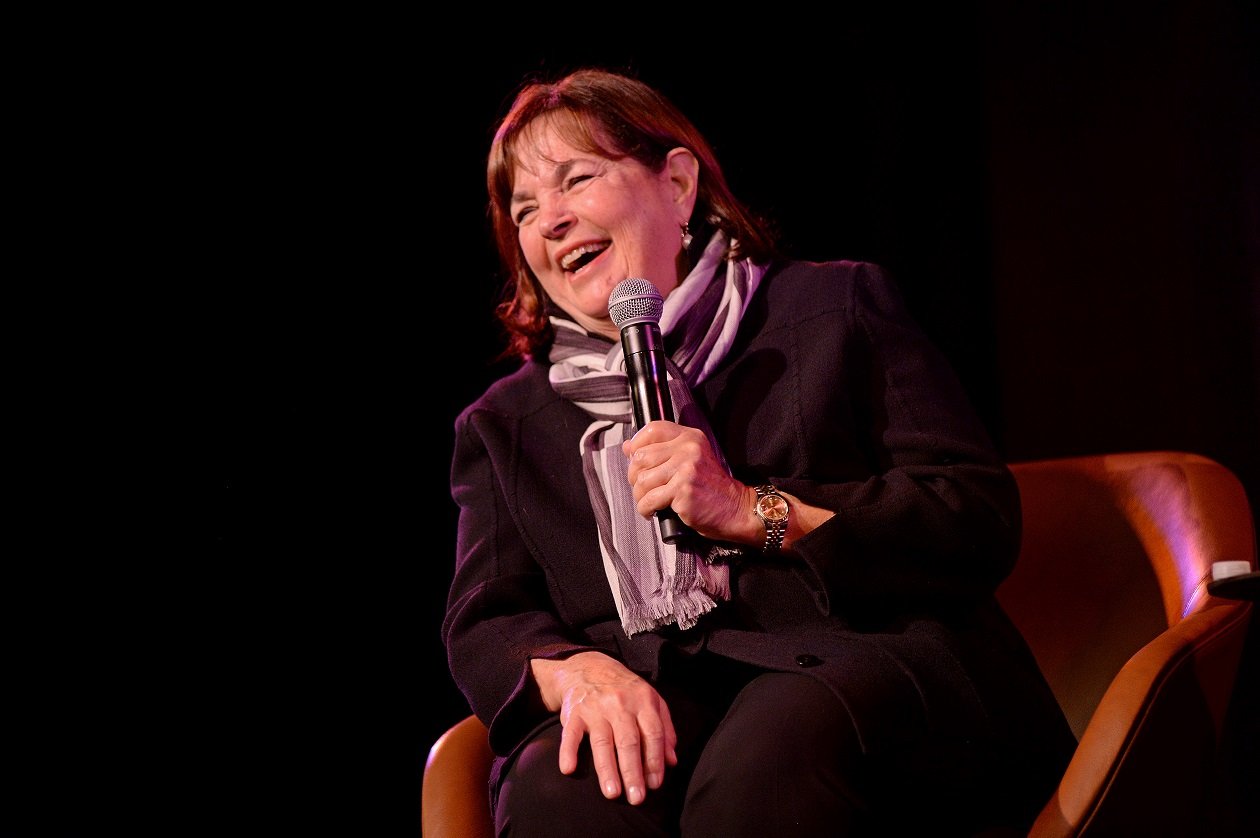 Ina Garten is having a Micro Thanksgiving dinner
Garten has her loyal fans gushing over the recipes that she'll be cooking up for Turkey Day. One look at her Twitter page will leave fans salivating over the delicious meal she's planning for the holiday. Gartin has shared that the theme of her Micro Thanksgiving will be classic recipes with a twist. The celebrity chef's menu features dishes like potato-fennel gratin (in lieu of mashed potatoes), haricots verts with hazelnuts & dill, and herb, and apple bread pudding. It's clear that while Garten may be having a smaller Thanksgiving than usual, she's still planning to deliver on quality recipes.
The 'Barefoot Contessa' star shares the first recipes she'll be making post-pandemic
While Garten is making the best of a less than ideal situation with her Micro Thanksgiving, she's already begun to think about the day when things are back to normal and she can cook for her loved ones without coronavirus restrictions. But what recipes will Garten serve her friends and family when the world returns to some semblance of normalcy? In an interview with NPR, the author got candid about what she's dreaming up post-pandemic.
"I'll say something fairly celebratory," Garten shared. "I'll have lunch outside, lobster Cobb salad and a frozen Key lime pie. Or maybe this is the time to make the Boston cream pie that's in this book, which is just amazing. See, that's the kind of thing — what I did was I took my idea of Boston cream pie, which is a vanilla cake with vanilla cream filling and chocolate. I mean, it's OK. It's you know, it's vanilla and chocolate, but it's not really layered and interesting."
Boston cream pie is featured in the chef's new cookbook, 'Modern Comfort Food'
Garten continued on to share how she'd revitalized the recipe for Boston cream pie for her newest cookbook, Modern Comfort Food. "And so I decided to infuse each of the layers with something that was either orange zest, Grand Marnier or cognac," the chef added. "And those things really added to the layers of chocolate and vanilla, orange and cognac. They just kind of made it really, really special."
Of course, dreaming up such a special pie was no small feat. In fact, it took Garten nearly eight years before she perfected her Boston Cream pie recipe enough to put it into her latest cookbook. In an interview with HuffPost, Gaten shared that the pie required a delicate balance and there was plenty of room for error.
Why Boston cream pie was so challenging for Garten to perfect
"Getting the balance of the texture of the cake with the flavor of the cake with the pastry cream in the middle and then getting the chocolate right — sometimes one flavor overpowers another," Garten shared about the recipe back in 2018. "Sometimes the cake is too dense. Or the filling might run out. There are so many different things that have to go right for it to be good, and I'm close but I'm not there yet."
Fortunately for Garten, and for fans, the chef was able to perfect her Boston Cream Pie recipe. Though we have no clue when it will be safe for Garten host her post-pandemic celebration feast, we're already envious of people on the guest list.