Ina Garten Refused to Cook With Jennifer Garner Before They Were 'Real Friends'
Jennifer Garner is known for her down-to-earth demeanor and relatable sense of humor. Adding some cooking creds to her own name, Garner is always up for trying things out in the kitchen while sometimes needing some guidance from a master chef.
As a longtime fan of Food Network's Ina Garten, host of Barefoot Contessa, Garner has gotten to cook in the company of the culinary queen and bond with her over all things edible. Some may not realize that Garten was hesitant at first on meeting the movie star.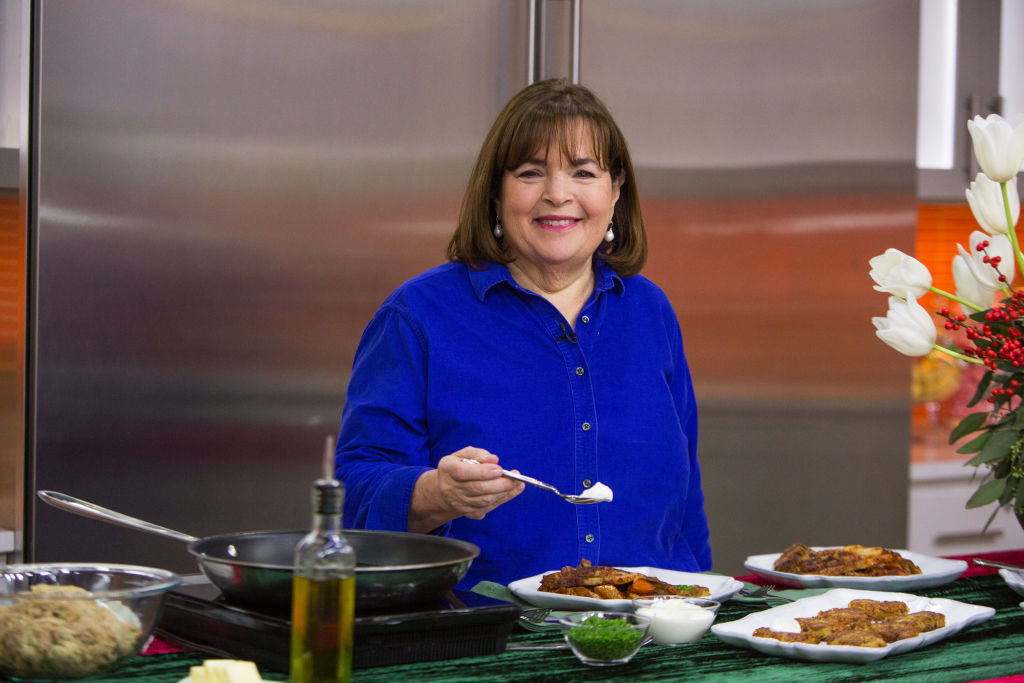 Food Network star forms friendship with famous actress
The two met when the Barefoot Contessa host was filming her show in California in 2015. "Somewhere along the line I found out that she liked my cookbooks and my TV show, so I asked if we could cook together," Garten told People in 2018. "She was very sweet she invited me to her birthday party. It was all girls in swimsuits—it was so Jennifer! It was so fun and not fancy, which is what she's like."
The actress even got to appear on Garten's show, where the chef taught her how to make a grilled swordfish dish. In 2018, Garner launched her own food-centered project on Instagram entitled Pretend Cooking Show, which she kicked off by highlighting Garner's cookbook and trying out her recipe for Honey White Bread.
The Barefoot Contessa host became an instant fan. "Isn't she lovely?! I just think she's so wonderful," Garten told People. "I love her videos so much. She is adorable and smart and not at all performing—that's just who she is. I just think she's really special."
Barefoot Contessa turns down an invitation
In 2010, the Juno actress revealed that she was trying to meet the famous chef and possibly land a guest spot on her show.
"I know somebody who is a friend of hers, and she says she's going to get us together," Garner said of Garten, according to W Magazine. "I tried to get on Ina's show. I tried to use my, well, you know… I say, use what you have to make the world better or for yourself!"
Garner was deflated when she received the culinary icon's response. "But eventually she just said, 'I'm sorry, I only use my real friends on the show,' " the mom of three recalled. "I felt like, 'What are you saying? That we're not friends? I know everything about you!' "
Jennifer Garner and Ina Garten are now on firm friendship footing
The two high-profile ladies are now close pals and get together any chance that comes up. When Garten was promoting her cookbook Cook Like A Pro in California, they got to hit the legendary In-and-Out to grab some burgers.
"Only the best for my friend @jennifer.garner – dinner at @innout after my show in Costa Mesa, CA!!" Garten posted on Instagram. "What a fun way to wrap up my fall book tour!"
Earlier that year, Garner had posted another get-together the two had in the summer, knowing it could possibly make her followers a bit envious.
"I understand if this brings up big feelings for you 😬, but I spent the morning with @inagarten. ❤️ In her barn kitchen, in her garden, having coffee…yes. It's true," Garner posted in July 2018. "I even got a sneak peek of the new Barefoot Contessa cookbook— #CookLikeAPro— it's fabulous. Thank you for the perfect morning, Ina, you are beloved for a reason. I can't wait to continue the conversation."
These two powerhouses are clearly on the road to BFF status!