Ina Garten Said She Once Worried 'This Is the Stupidest Thing I've Ever Done,' but Her Husband Jeffrey Had the Perfect Advice
Ina Garten thought she had made a stupid mistake but her husband Jeffrey gave her the perfect advice to ease her doubts.
Ina Garten found one experience in her career so challenging, she believed it might have been "the stupidest thing" she had done. Her husband Jeffrey assured her that it was the right choice and his encouragement made all the difference.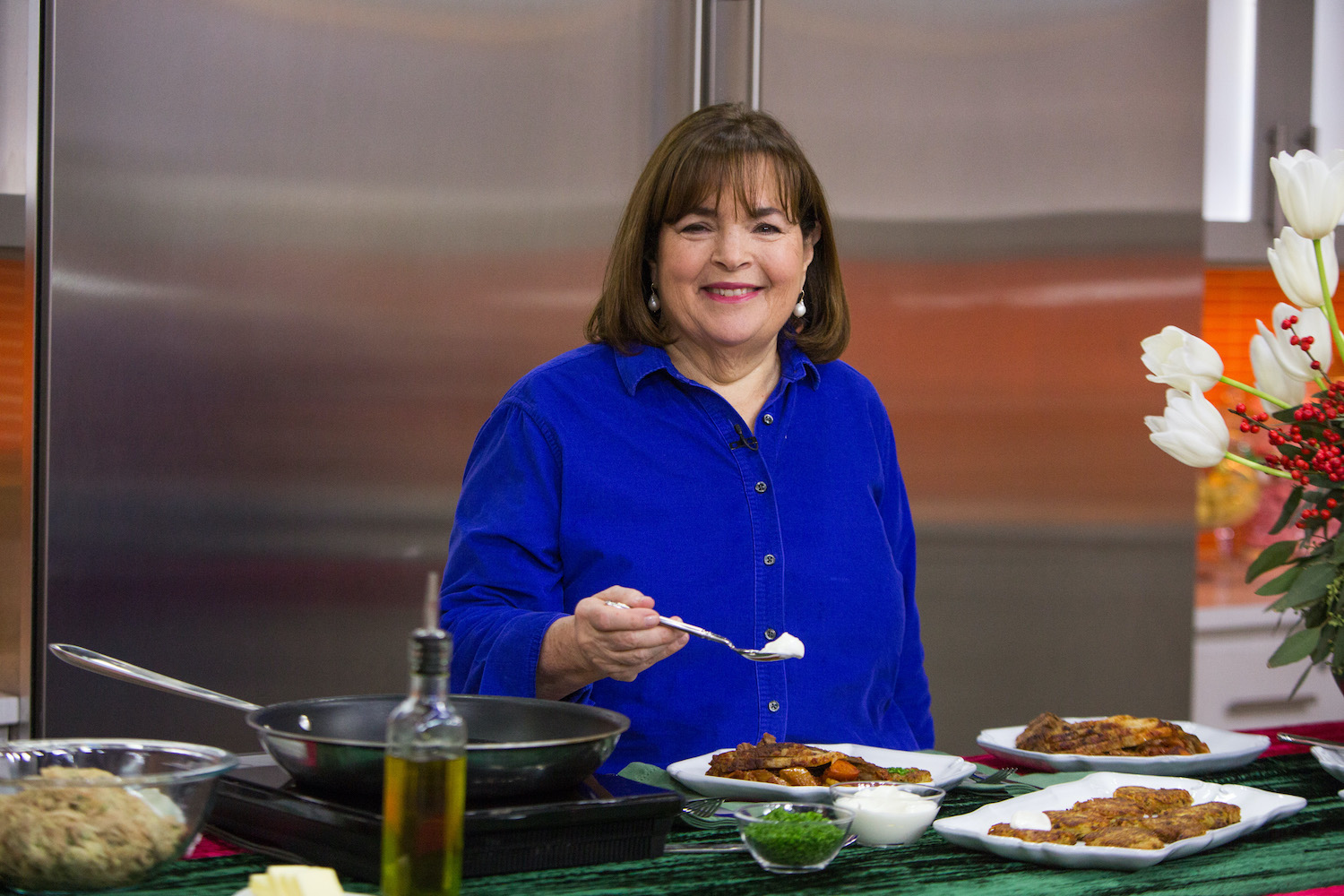 How Ina Garten became the 'Barefoot Contessa'
Garten is well known for her nickname, the Barefoot Contessa, but not everyone knows how she came to be called that. Back in the day, Garten had been working as a government official but decided on a whim to buy a specialty food store that was for sale in Westhampton, New York.
The store was called Barefoot Contessa.
As a new owner of an unfamiliar business, Garten had her doubts that she had made a good decision. During an interview for Munchies: The Podcast, Garten recalled her self-doubts, wondering if it was "the stupidest thing" she had done.
The store's former owner helped Garten make the transition after purchasing the store, allowing the now-famous food guru to shadow the owner while she learned the ropes for a month.
Ina Garten shared Jeffrey's advice that calmed her worries
Garten had jumped into the deep end of owning a business and found the initial returns on her investment disappointing, given the amount of hard work required for her new store.
She told the interviewer how much she doubted herself in those early days.
"At the end of the weekend, I just said to Jeffrey, 'This is the stupidest thing I've ever done," she recalled saying, "'This is going to be the worst summer of my life and I'll never learn this business.'"
Jeffrey, forever her biggest supporter, lifted Garten up with some wise words when she needed them the most. "He said to me, which was really smart, he said, 'If you learn the business in a week, you'll be bored in two weeks,'" she remembered he told her. "And he was right."
"From then on it was like this big sandbox. There was always something really interesting to do there," she added.
Garten was put to the test and found her way
The interviewer asked Garten how she got over the stumbling blocks and doubt. "Well, for the first week I really thought 'I'll never learn this business.' I thought it was really hard," she explained.
Garten recalled how the woman who sold her the store tested her. "She used to come in every day with me and really stand by me and show me what I needed to know," she shared. "And then it was about 10 days into it, after I bought the store, she didn't show up one morning."
Garten worried that the former store owner wasn't going to be there to help her, but she managed to run the business just fine without her.
"And by the end of the day, I realized I was just fine. And I said to her the next day, 'What happened?' She said 'I knew you didn't think you could run the store and I thought you could. So I didn't come in one day to show you,'" Garten recalled.
"I thought, what a great teacher she was," she explained. "I was so lucky she was both incredibly versed in how to run a specialty food store but also incredibly supportive of me, which was incredibly lovely."