Ina Garten's 10 Tips for Cooking Like a Pro
Want to cook like a pro? Follow Ina Garten cooking tips. The self-taught celebrity chef and Food Network star has shared many Barefoot Contessa tips over the years and these are just a small selection.
1. Use quality cookware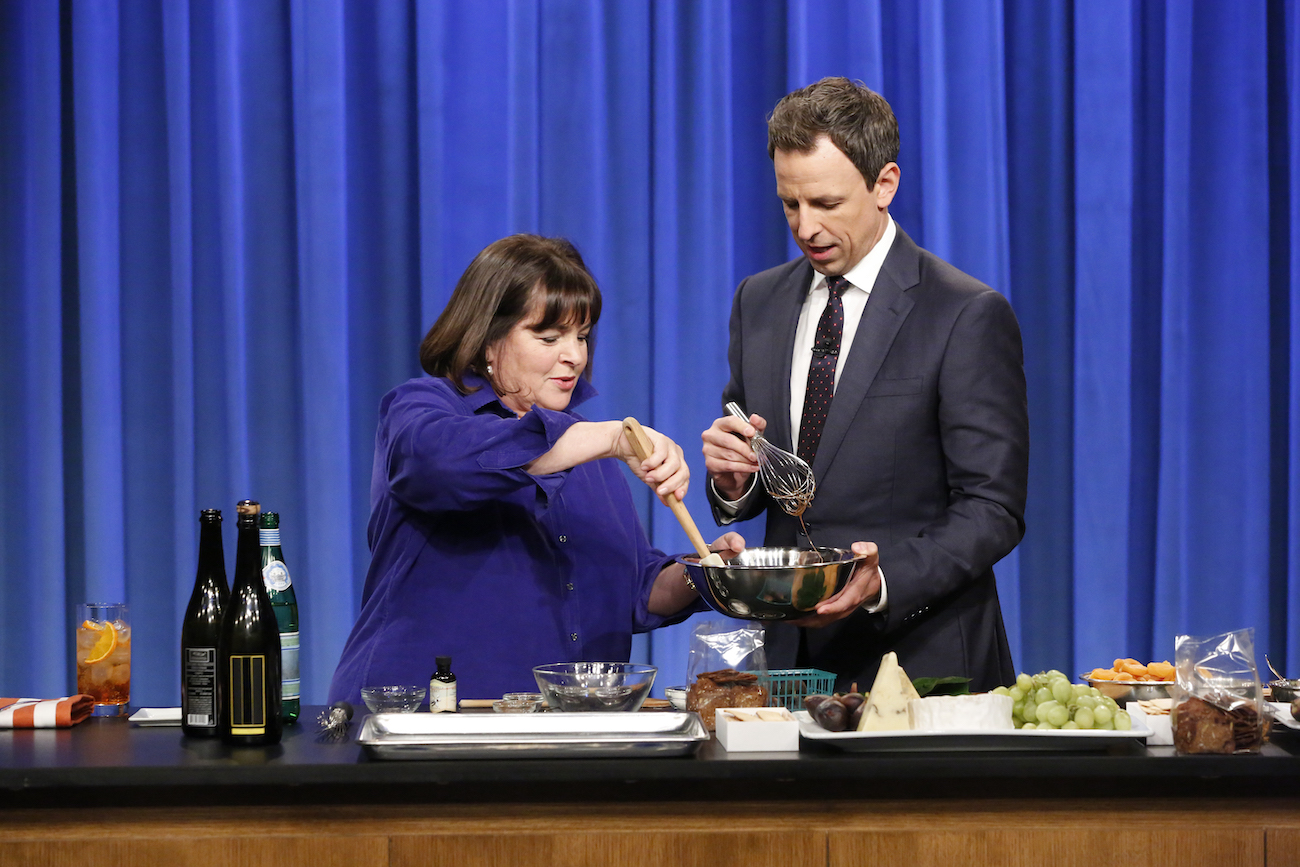 Garten cooking tip no. 1? Don't skimp on cookware. 
As she noted in her Barefoot Contessa cookbook, Back to Basics, cooking like a pro means using "good-quality cookware." 
Her picks include brands such as All-Clad, Le Creuset, and Cuisinart. "Not only do they cook foods much more evenly," she said, but "they're also much easier to clean up!"
More of her cookware favorites can be found on her official Barefoot Contessa website.
2. Keep knives sharp
A sharp knife is an important tool to any pro. Garten's cooking tip means the same goes for anyone cooking at home. That means keeping knives sharp. 
As the Modern Comfort Food author noted, she prefers Wusthof knives. Also in her kitchen is an electric knife sharpener.
3. Use knives like a pro
Another one of Garten's cooking tips is to "use your knife like a saw. Instead of pressing down on it, slide it back and forth."
4. Less is more when it comes to kitchen gadgets
Don't stock the kitchen with every gadget imaginable. Instead, Garten's cooking tip is to have only the essentials. 
"Don't buy a lot of fancy gadgets; the less kitchen equipment I have, the easier it is to find exactly what I need in the drawer," she said. 
A blender, knife sharpener, food processor, vegetable peeler are just a few Barefoot Contessa-approved kitchen gadgets.
5. Salt meat immediately
This Garten cooking tip requires extra work after a trip to the grocery store. To cook like a pro, she recommends salting "meats when they come home from the store" before they're wrapped up and put in the fridge until it's time to cook. 
6. Don't trust the oven
The oven might be heated to 350 degrees Fahrenheit but it is really at that temperature? Garten's cooking tip is to make sure the oven's at the correct temperature using a thermometer. 
As she noted on All Recipes' Homemade podcast in 2020, an oven thermometer is one of three kitchen tools she uses to get recipes perfect. 
"Everybody thinks that the oven is exactly the temperature it says on the dial. And it's never. It's anything but that," she said. 
7. Have sheet pans at the ready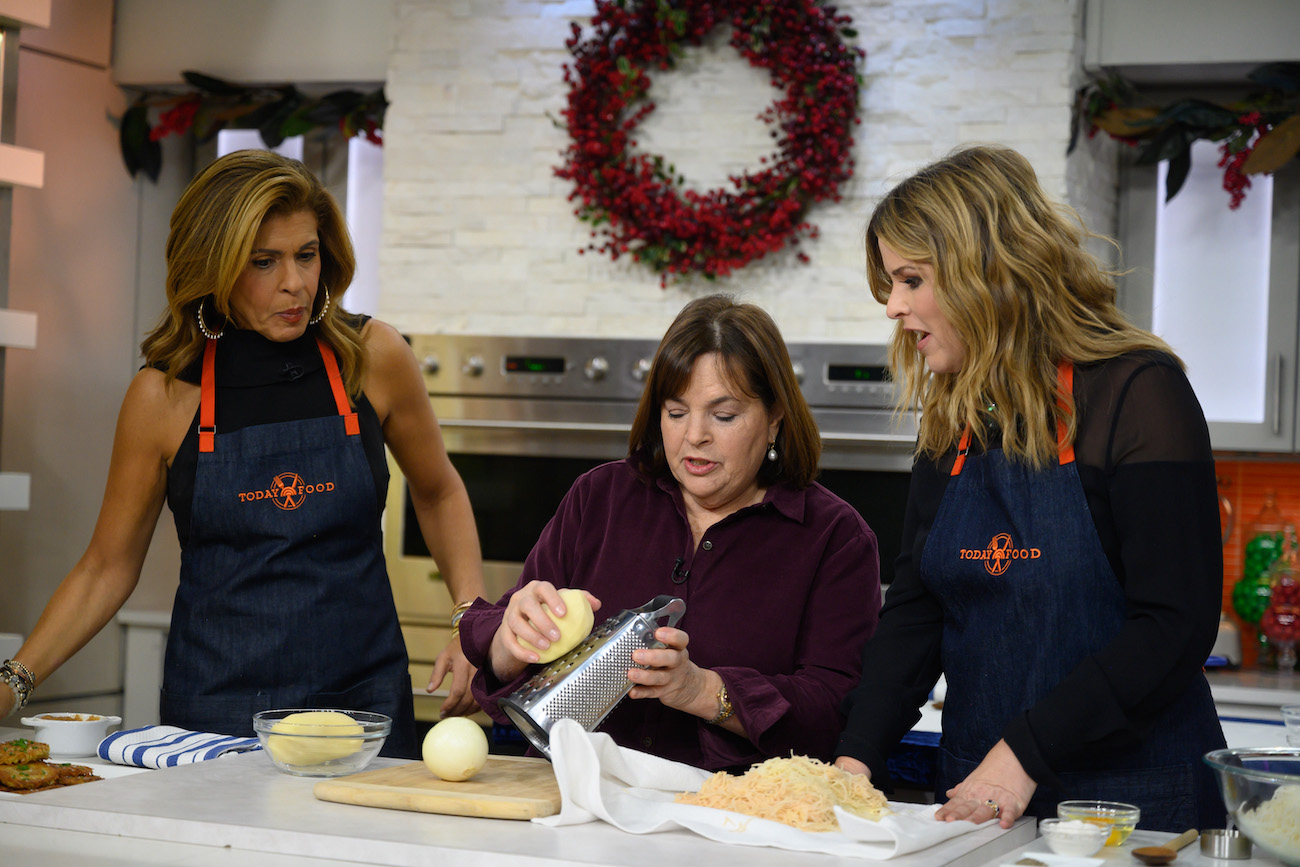 Perhaps the easiest of Garten's cooking tips, the Barefoot Contessa recommends having her most-used kitchen tool, sheet pants, on hand for roasting and baking. 
Want to really cook like a pro? Refer to them as half-sheet pans like the professionals do, according to Garten.
8. Let meat and fish rest for 15 minutes
"When meats and fish come out of the oven or off the grill, cover them tightly with aluminum foil and allow them to rest at room temperature for 15 minutes," Garten said. "They'll be juicier and more tender."
9. Know the latest temperature guidelines on cooking meats
Following guidelines from 10, 15, or 20 years ago? Chances are the meat will be overcooked, according to Garten. That's why it's important to know the guidelines on cooking meats. 
"Take beef out of the oven at 125 degrees for medium-rare, pork at 138 degrees, chicken at 140 degrees, and turkey at 150 degrees," Garten said before noting "they'll keep cooking while they 'rest.'"
10. Use a thermometer
Don't just eyeball whether or not a piece of meat is done. Garten's cooking tip is to use an instant thermometer. She advised putting it "into the end" and "not the tip of a piece of meat" because "it's a more accurate way to test the interior temperature."