Ina Garten's 20-Minute Mushroom Salad Is 'Pretty Easy to Put Together,' According to the Barefoot Contessa
Ina Garten's mushroom salad is for those days when a standard house salad isn't cutting it. The Barefoot contessa salad recipe is simple, easy, and quick to prepare. In true Barefoot Contessa fashion, the celebrity chef uses a handful of ingredients to create an elegant and earthy dish.
Ina Garten's mushroom salad starts with sautéed mushrooms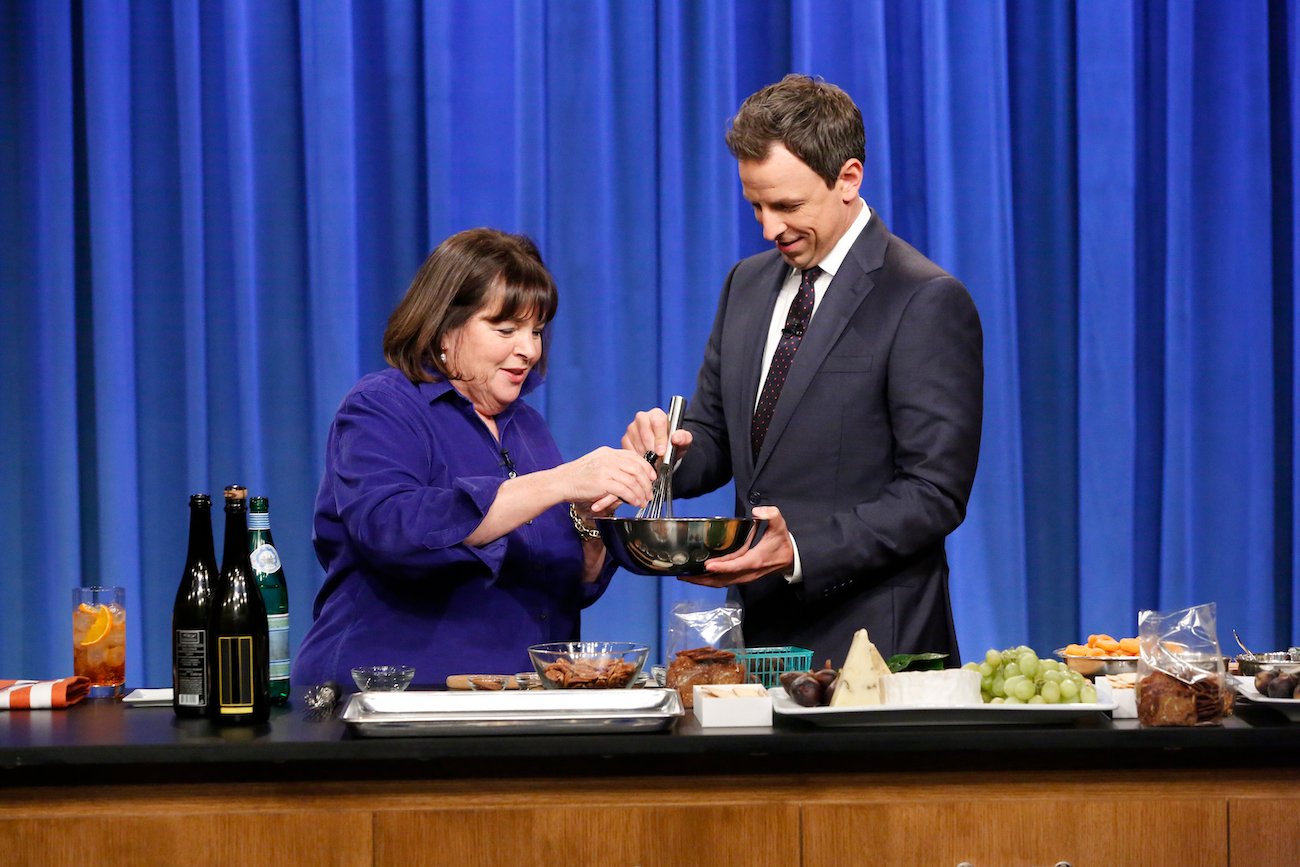 Mushrooms are, of course, the star of the dish. Garten's mushroom salad, which is officially called Warm Mushroom Salad, centers around serving sautéed mushrooms alongside other flavorful ingredients.
The type of mushrooms is important. "Instead of the sort of boring white mushrooms, I use cremini," Garten said as she made the salad on the "Eat Your Greens" episode of Barefoot Contessa: Modern Comfort Food. "They have so much more flavor."
The Barefoot Contessa cookbook author wipes the mushrooms clean with a damp sponge and removes the stems. The reason? As Garten told viewers she prefers to use only the mushroom caps because "they have the most flavor." 
Finally, she sautés them in a pan with "good" olive oil and butter just until they're tender. A sprinkle of kosher salt — "Remember they're better than button mushrooms but they don't have that much flavor," Garten said — and 10 minutes later the mushrooms are done. 
Garten creates layers of flavor in the mushroom salad with vinaigrette, cheese, and prosciutto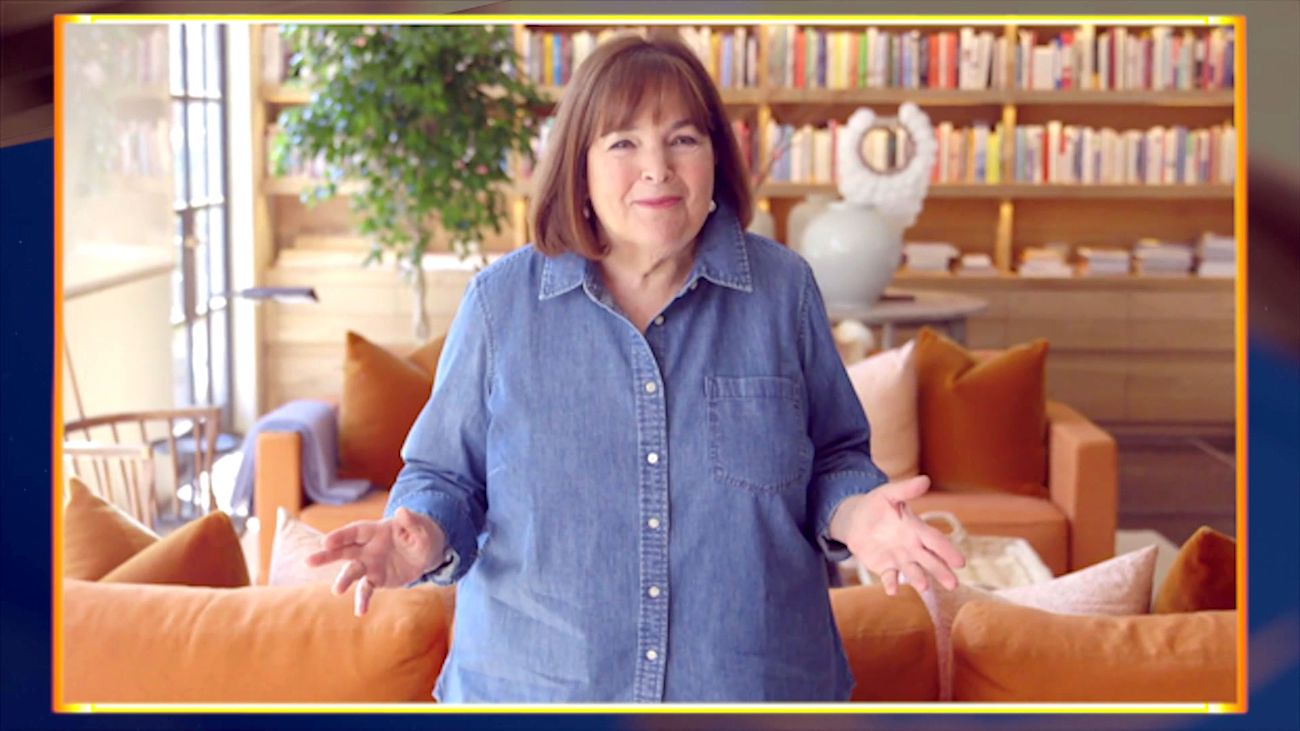 "Once you've got the mushrooms all sauteed it's pretty easy to put together," Garten said. All that's left to do, according to the instructions (Food Network has all the details), is to make a vinaigrette and toss the mushrooms together with a few ingredients. 
Don't bother grabbing a bowl to make the vinaigrette. Garten prepares it right in the pan with the sauteed mushrooms. "All the flavors from the mushrooms are all going to combine with the vinaigrette," she explained. "It's going to be good." 
And, sure, even she admits it's "unusual" to have warm mushrooms in a salad. But, in her opinion, "it's so much better" because of the "interplay of cold and warm" from the cold arugula and warm mushrooms.
Once the vinaigrette's done it's time for the additional ingredients that create Garten's "layers of flavors." She sprinkles in sun-dried tomatoes, thinly sliced prosciutto, and big shavings of Parmesan cheese. 
"The last thing is I'm just going to put big pieces of parsley right on top. I think it really adds to the way it looks but also the parsley flavor is great," Garten said. 
"How good does this look? Look at all those layers of flavor. That's Warm Mushroom Salad but with the volume turned way up."
Reviewers love the Barefoot Contessa salad recipe but suggest a few tweaks
At the time of writing Garten's mushroom salad is a five-star recipe on Food Network's website. It's been reviewed nearly 30 times. While reviewers love the taste of the salad some advise a few swaps. 
They note that while the salad might be "delicious" and "hearty," it can quickly become too salty thanks to the prosciutto. With that in mind, reviewers suggest following Garten's instructions exactly, particularly when it comes to using unsalted butter to sauté the mushrooms. 
Others who had difficulty tracking down sherry wine vinegar or simply didn't have any at home used balsamic vinegar. 
All in all, reviewers love Garten's mushroom salad. Some called it a "winner." Others described it as an "excellent way to start off a meal." One said it can even be "a meal in itself."