Ina Garten's 8 Chocolate Desserts in the Barefoot Contessa Hall of Fame
What's in the Barefoot Contessa hall of fame? A number of Ina Garten's chocolate desserts made the cut to be featured on 'Barefoot Contessa: Modern Comfort Food'.
Scattered within the pages of Barefoot Contessa cookbooks are Ina Garten's chocolate desserts. So which ones are the best? During an episode of her cooking show, the celebrity chef highlighted eight chocolate recipes that have a place in the Barefoot Contessa Hall of Fame. 
1. Deeply Chocolate Gelato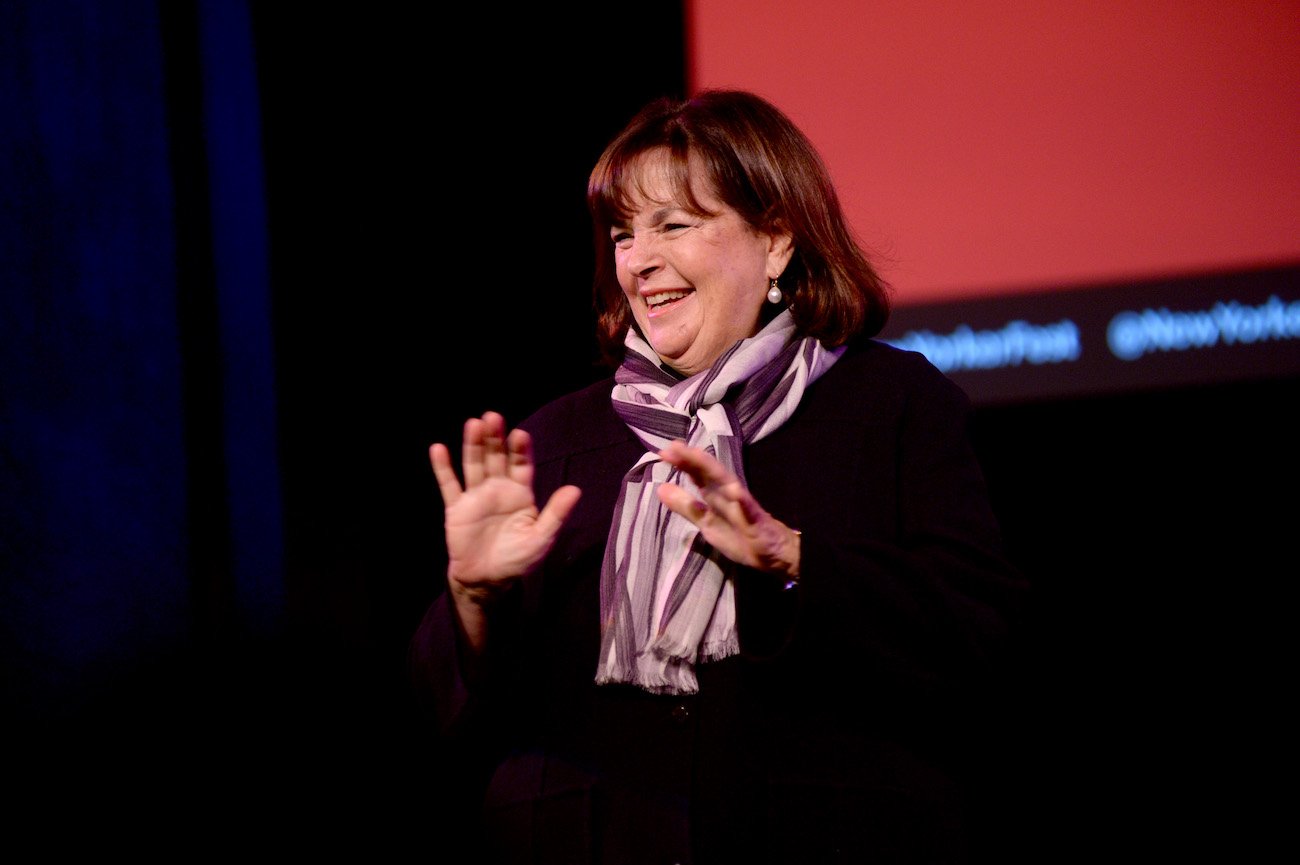 According to Food Network, Deeply Chocolate Gelato is among the Garten chocolate desserts with a spot in the Barefoot Contessa Hall of Fame. It's chocolatey, creamy, and decadent. 
Sure, it requires the use of special kitchen equipment (read: an ice cream maker) but it's made using only 10 ingredients. Garten combines uses whole milk, heavy cream, sugar, liqueur, vanilla extract, salt, egg yolks — yes, egg yolks — and three different types of chocolate. Three hours later she has Deeply Chocolate Gelato. 
2. Chocolate Orange Fondue
This particular Garten chocolate dessert recipe might be unexpected but it's easy to make. It takes 15 to make from start to finish. An added bonus? The recipe calls for five ingredients plus any storebought treats for dipping such as pretzels, strawberries, or pound cake. 
Garten heats everything using a double boiler and when once it's completely melted and smooth it's time to serve. As she often says, how easy is that?
3. White Chocolate Lollipops
This Garten chocolate dessert might look complicated but it's actually easy to make. Inspired by something similar the Food Network star had in London, England, Garten melts white chocolate in the microwave. Then she spoons it onto a sheet pan, her most-used kitchen tool, lined with parchment paper. 
Before the chocolate sets, she places a lollipop stick in the center of each chocolate round. Then Garten decorates them with cherries and roasted cashews. Once they've hardened the White Chocolate Lollipops are ready to eat.  
4. Mocha Chocolate Icebox Cake
A Barefoot Contessa dessert Garten's made time and time again is Mocha Chocolate Icebox Cake. It's layers of storebought chocolate cookies (Garten prefers Tate's Bake Shop brand) sandwiched between homemade mocha whipped cream. 
Simply spend 20 minutes making the whipped cream and layering everything together. Then refrigerate it overnight and serve. An easy-to-make dessert that can be made ahead of time? It's easy to see why this Garten chocolate dessert is in the Barefoot Contessa hall of fame.
5. Chocolate Truffles
Chocolate truffles are, perhaps, the simplest Garten chocolate dessert on this list. The Barefoot Contessa host uses only five ingredients to the decadent bite-sized treats. 
To start, Garten warms up chocolate and cream together in a bowl. After removing it from the heat she turns up the volume on the flavor with vanilla extract and liqueur. Then she covers it and leaves it in the fridge to set. 
Next, she rolls them into balls and drizzles them with melted chocolate. Finally, she keeps them chilled until ready to serve.
6. White Chocolate Bark
This is something Garten loves to give as gifts during the holiday season. Another How Easy Is That? recipe, it's unsurprisingly pretty simple to make. Garten melts white chocolate, spreads it out on a baking sheet, and sprinkles it with her toppings of choice. 
7. Dark Chocolate Bark
This version of Garten's chocolate bark made the cut too. Just as the name suggests, it calls for something other than white chocolate. This time around the Barefoot Contessa uses a combination of semisweet and bittersweet chocolate. She tops it with cashews, apricots, and dried cranberries for color. 
8. Chocolate Cupcakes and Peanut Butter Icing
Finally, the last of Garten's chocolate desserts with a spot in the Barefoot Contessa hall of fame. This one is for chocolate and peanut butter lovers. 
Garten makes chocolate cupcakes and tops them with peanut butter frosting. Prefer crunchy peanut butter to creamy? Sprinkle each cupcake with chopped peanuts.