Ina Garten's 'Barefoot Contessa' Website Crashed When She Shared a Recipe From Emily Blunt
Who knew potatoes could take down a website?
Celebrity chef, author, and host of Food Network's Barefoot Contessa, Ina Garten, gave fans a preview of her upcoming cookbook by sharing a potato recipe from actress Emily Blunt. The recipe proved to be so popular, the surge in traffic crashed her website. Ahead, learn more about Garten's upcoming cookbook, Blunt's internet-breaking potato recipe, and how the celebrity chef has been providing comfort to people through her food in quarantine.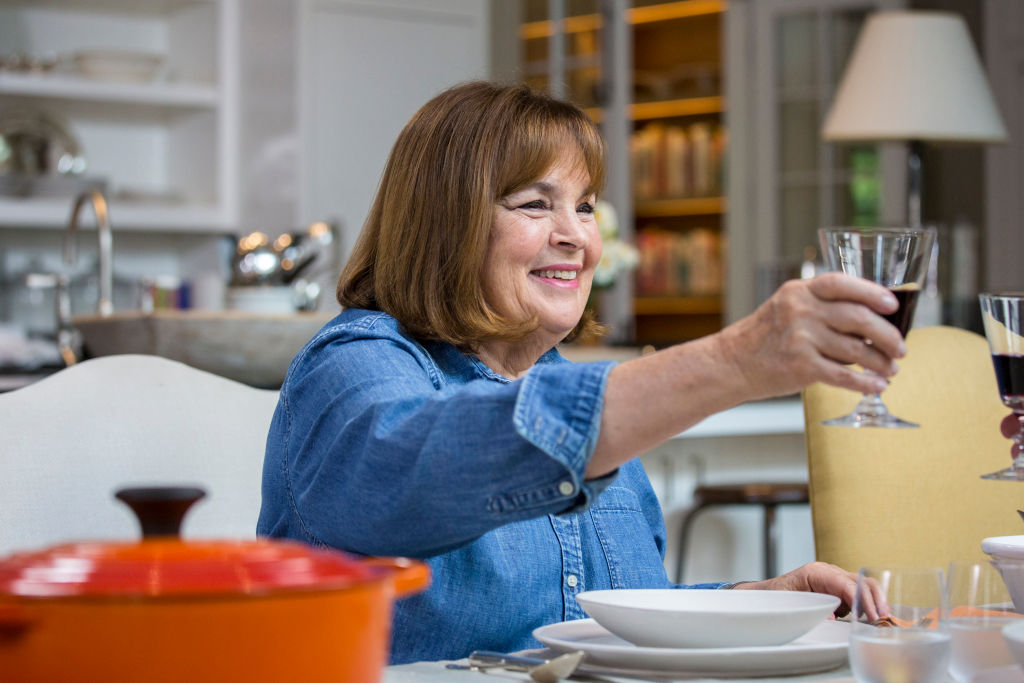 Ina Garten is releasing a new cookbook
Modern Comfort Food, Garten's twelfth cookbook, will be released on Oct. 6, 2020. The 72-year-old chef has been teasing the cookbook on social media for months, sharing mouthwatering photos of food. In an Instagram post on May 5, 2020, Garten announced the cookbook's launch date had been moved up. Why? "Because we all need it ASAP," she wrote in the caption alongside images from the cookbook.
She shared a potato recipe from Emily Blunt
On May 6, 2020, one day after Garten shared that the release of her cookbook had been moved up, she gave fans a preview of what to expect. On Instagram, she posted Emily's English Roasted Potatoes as a "sneak peek recipe" saying that Blunt "shared her family's favorite roasted potatoes with me and you're going to LOVE them!!"
And fans did "LOVE them" just as she wrote in the caption of her post. They loved them so much Garten's Barefoot Contessa website crashed shortly after her post went live.
A fan looking for the recipe commented on the post saying the link to the actress's potato recipe wasn't working. "So sorry!! So many people wanted the recipe that the site crashed," Garten replied.
Curious about potatoes that crashed a website? Watch Blunt and Garten make the potatoes in a video for Food Network from 2018.
And, of course, check out the recipe on Garten's website that's now up and running again.
Ina Garten previously made headlines with a giant cocktail
Despite being at home during the coronavirus, Garten has been connecting with her fans through social media by way of food. Not only has she been sharing tips with people about how to cook a meal from what they already have at home, but Garten's also been posting recipes. As fans of her show are aware, Garten often shares cocktail recipes to go with the food she prepares.
In that spirit, she prepared a massive cocktail in an Instagram video on April 1, 2020. It went viral thanks to the celebrity chef's humor. The 2-minute clip ended with her sipping the drink out of a giant martini glass. Time and time again during COVID-19, Garten has proved she (and her recipes) are a source of comfort.