Ina Garten's Cauliflower Soup Is a Sneaky 'Healthy Vegetable Soup': 'It Tastes Rich and Velvety'
Ina Garten's cauliflower soup is creamy. However, the celebrity chef and longtime Food Network star says it's actually a healthy choice. Why? Because this particular Barefoot Contessa soup recipe calls for only a small amount of cream. Meanwhile, the rest of the soup's richness comes from vegetables.
Ina Garten's cauliflower soup is 'surprising' according to the Food Network star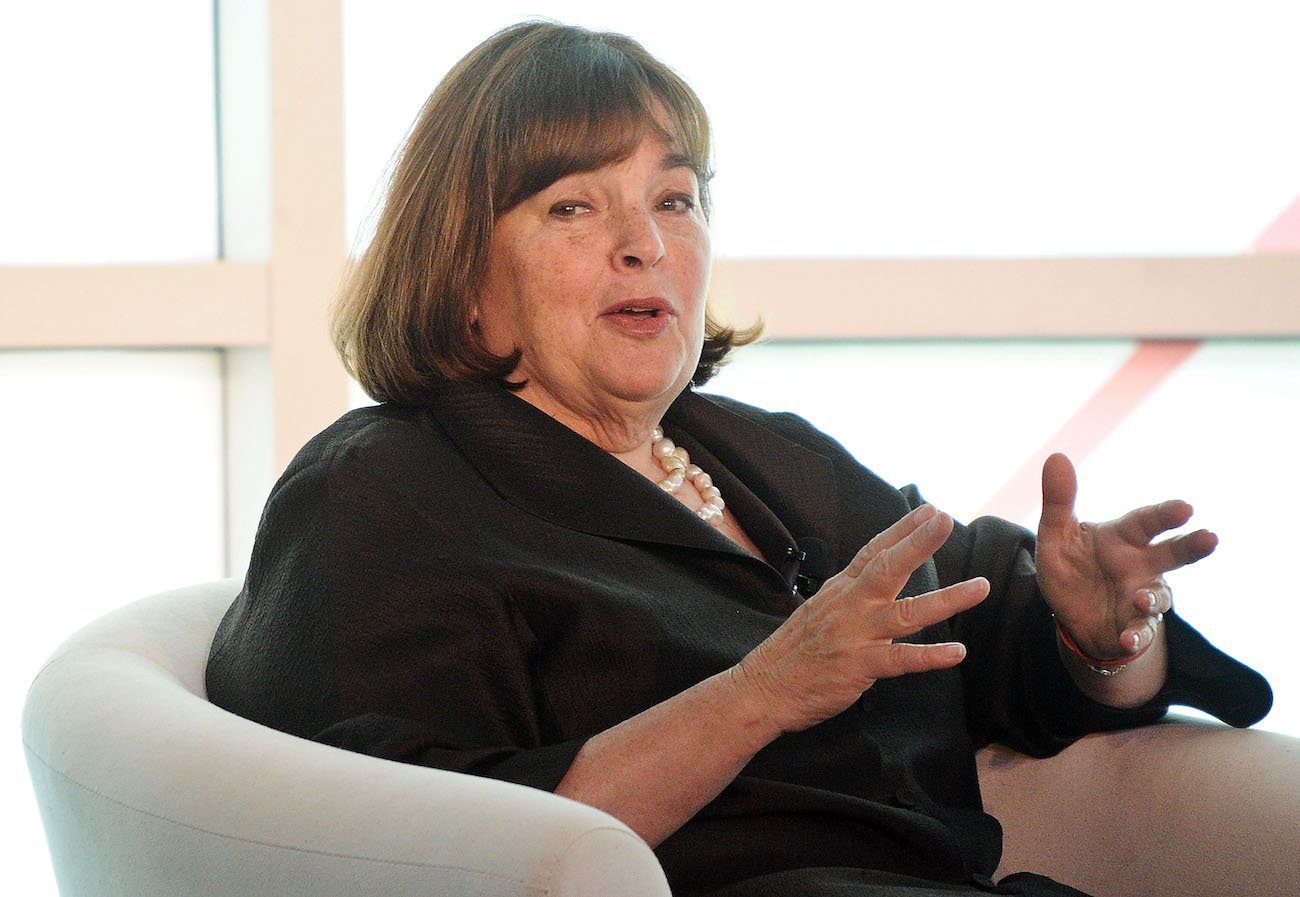 Featured on page 54 of Make It Ahead, according to Garten's official website, the cauliflower soup is formally called Cauliflower and Celery Root Soup. 
It's the ingredients that make it unexpectedly creamy. Not a cream-based soup — Garten uses only a small amount — vegetables and a blender, a must-have Barefoot Contessa kitchen gadget, give it a smooth texture. Hence why the Modern Comfort Food author described it as surprising in her recipe notes.
"This is one of the most surprising soups. It tastes rich and velvety and yet, with only two tablespoons of cream in it, it's a healthy vegetable soup," she said in Make It Ahead. 
"Celery root and fennel give it a wonderful depth of flavor," she added. "And the homemade croutons and drizzle of olive oil at the end are delicious additions." 
How to make Garten's Cauliflower and Celery Root Soup
Like most Barefoot Contessa recipes Garten's cauliflower soup is pretty simple to make. The Food Network makes the rich and creamy soup using only 11 ingredients including garnish and salt and pepper. 
She cooks onions in a pan with olive oil. Once they're tender, about 10 minutes later, she stirs in celery root and fennel, leaving everything to sauté for another five minutes. 
Then she pours in cauliflower, chicken stock — which Garten prefers making from scratch — and salt. She leaves it on the stove, covered, to simmer for about 30 minutes, or until the vegetables are tender. 
At that point, she adds water and brings the mixture to a boil before lowering the heat and leaving it to simmer, uncovered, for 20 minutes. 
Finally, she transfers the soup to a blender to puree it. Once the soup is silky smooth she puts it in a saucepan, adds a splash of cream, and salt to taste. 
She serves it hot with chopped chives, homemade croutons also known as leftover bread she's cubed and toasted, and a drizzle of "good" olive oil (Garten's preferred brand is Olio Santo) on top. 
How to make the Barefoot Contessa soup ahead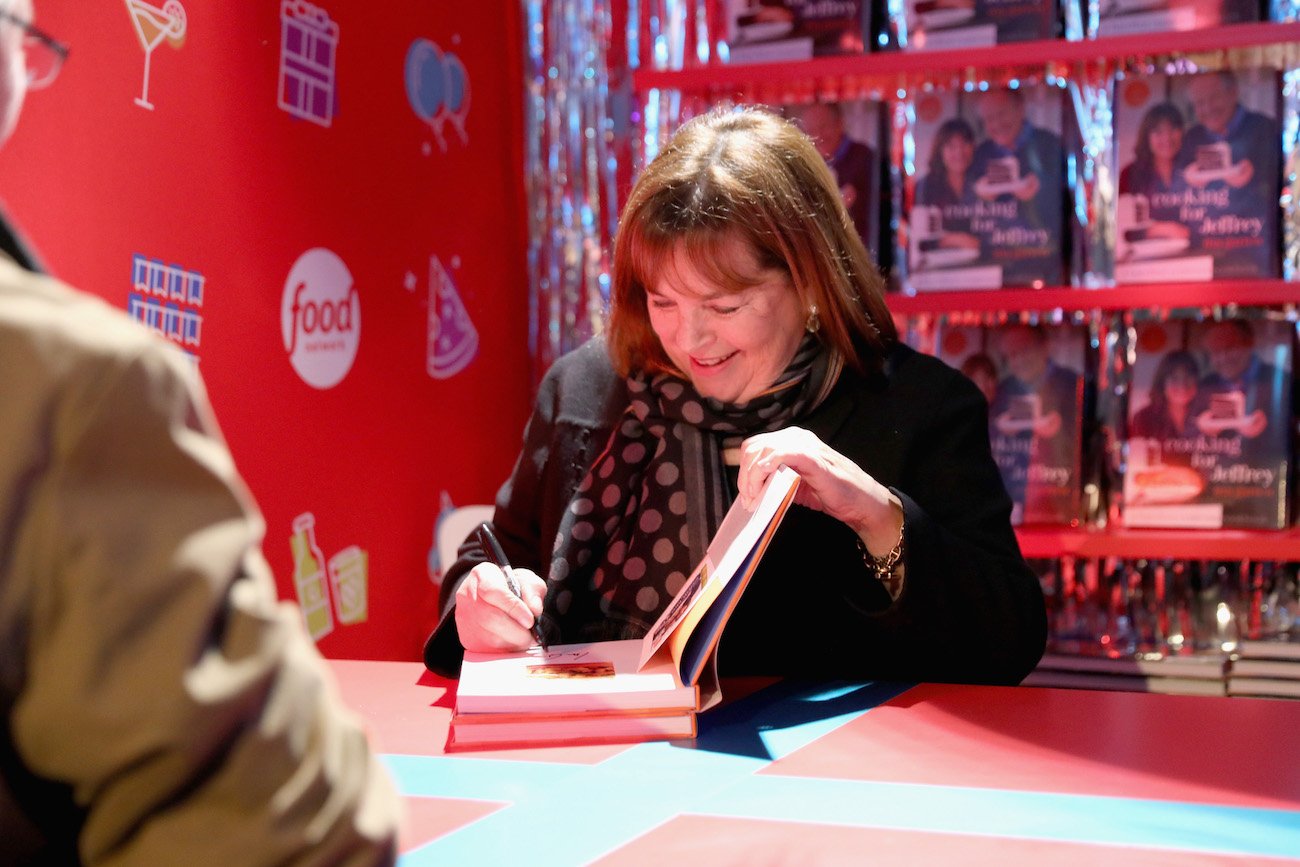 As previously mentioned, Garten's cauliflower soup's featured in her 2014 Barefoot Contessa cookbook, Make It Ahead. That means, of course, that the soup is a dish that can be prepared in advance. 
The Food Network star explained how to make it ahead in a few easy steps. Step one: "Prepare the soup and refrigerate for up to one week or freeze for up to three months," she wrote. Step two: Simply "reheat before serving." 
As for the toppings, Garten noted the croutons can be made up to five days in advance.