Ina Garten's Holiday Brunch Menu Is so Barefoot Contessa
Celebrate the holidays the Barefoot Contessa way with Ina Garten's holiday brunch menu. The celebrity chef and longtime Food Network star makes brunch special but, of course, not without a "How easy is that?" moment or two.
Ina Garten's holiday brunch starts with Morning Glory Muffins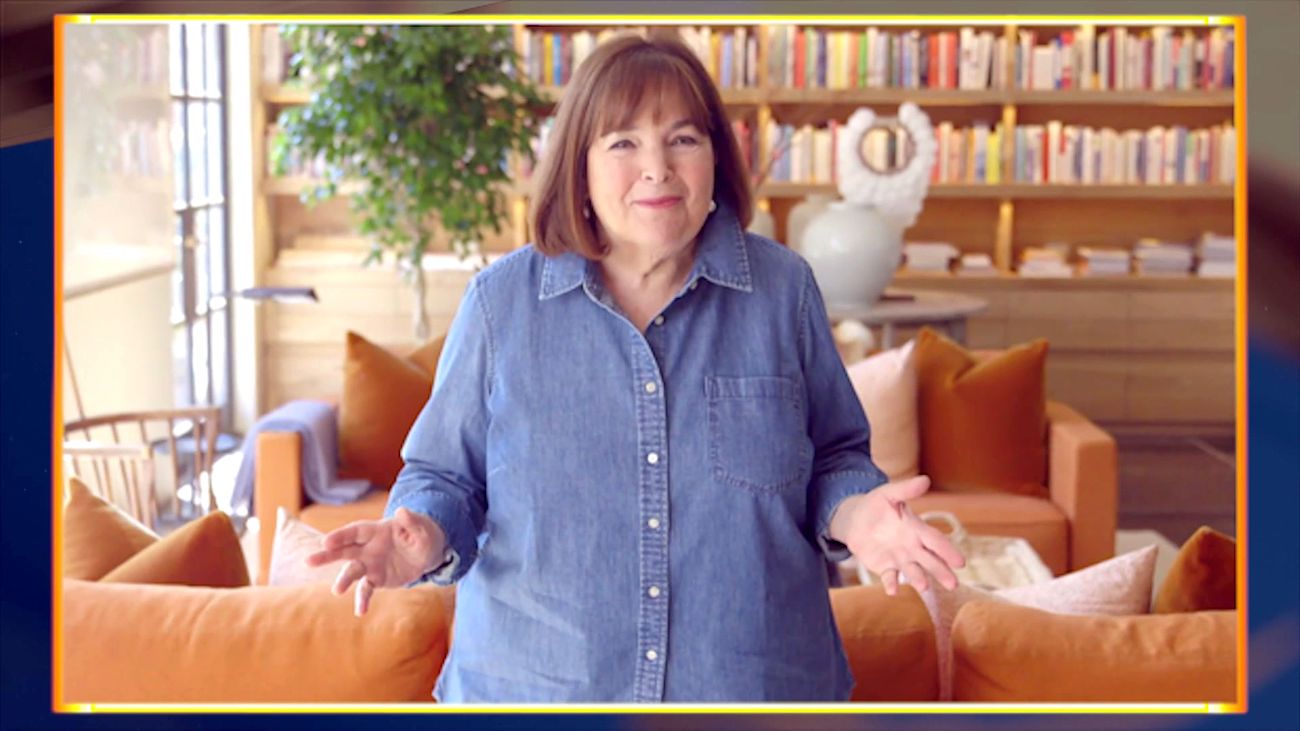 Forget about making omelets — a disastrous brunch taught Garten to skip them — and serve a batch of homemade baked goods instead. Featured in Food Network's "Holiday Brunch" episode of Barefoot Contessa: Back to Basics, Garten's Morning Glory Muffins are a hearty addition to any brunch menu filled with carrots, apples, raisins, and more. 
Additionally, like many of Garten's Barefoot Contessa recipes they can be made in advance and reheated before serving. Another option is to make the batter the night before and bake the muffins in the morning. 
Ina Garten puts a Barefoot Contessa spin on a Fresh Fruit Platter
Leave it to the Food Network star to make a tray of fresh fruit special. Garten's holiday brunch includes the classic dish because it's a crowdpleaser. "I always like a big platter of fresh fruit. Everybody loves fresh fruit and it looks gorgeous," the cookbook author said. 
But the 73-year-old doesn't just put fruit on a tray and call it done. She does it the Barefoot Contessa way by artfully arranging sliced fresh fruit on top of a few fig leaves. Garten scatters the fruit in a sort of tossed-together way that somehow looks elegant and effortless. But that's not all. She takes it up a notch with another Barefoot Contessa detail, sprigs of fresh mint.
The Barefoot Contessa serves her own version of lox and cream cheese with Smoked Salmon Tartines
Also on Garten's holiday brunch menu is Smoked Salmon Tartines with Gravlax Sauce. Once again it's a Barefoot Contessa take on a classic. The cooking show host serves smoked salmon on multigrain bread with avocado slices. For added flavor, she garnishes each one with fresh herbs. Then, of course, there's the Gravlax Sauce she serves on the side. 
A Barefoot Contessa dish that looks fancy, Garten's Smoked Salmon Tartines are actually a "How easy is that?" moment. There's no cooking or baking involved and everything can be assembled in about 20 minutes. 
Ina Garten serves a 1-pan egg dish
Shakshuka with Feta is Garten's holiday brunch egg dish of choice. She cooks everything in a pan — it has to be oven-safe — on the stove before putting eggs and cheese on top and baking it. According to Food Network, it takes about 25 minutes to assemble and another 35 minutes to bake. What she's left with is a brunch dish that's perfect to serve a crowd. 
Spicy Bloody Marys complete the Barefoot Contessa brunch menu
It wouldn't be a Garten holiday brunch without cocktails. The Barefoot Contessa's Bloody Mary recipe brings the heat. Instead of the traditional tomato juice-vodka cocktail, the Modern Comfort Food author spices things up with lots of hot sauce. 
A pro tip from Garten: Remember to let the Spicy Bloody Marys chill in the fridge for about an hour. That way they'll be nice and cold upon serving.