Ina Garten's 'Key' to Perfect Mashed Potatoes
Potato lovers everywhere: Prepare for Ina Garten mashed potatoes. The celebrity chef adds two ingredients she calls the "key" to a good mashed potato recipe. Like most Barefoot Contessa recipes, they're simple and "How easy is that?"
Ina Garten's mashed potatoes always have salt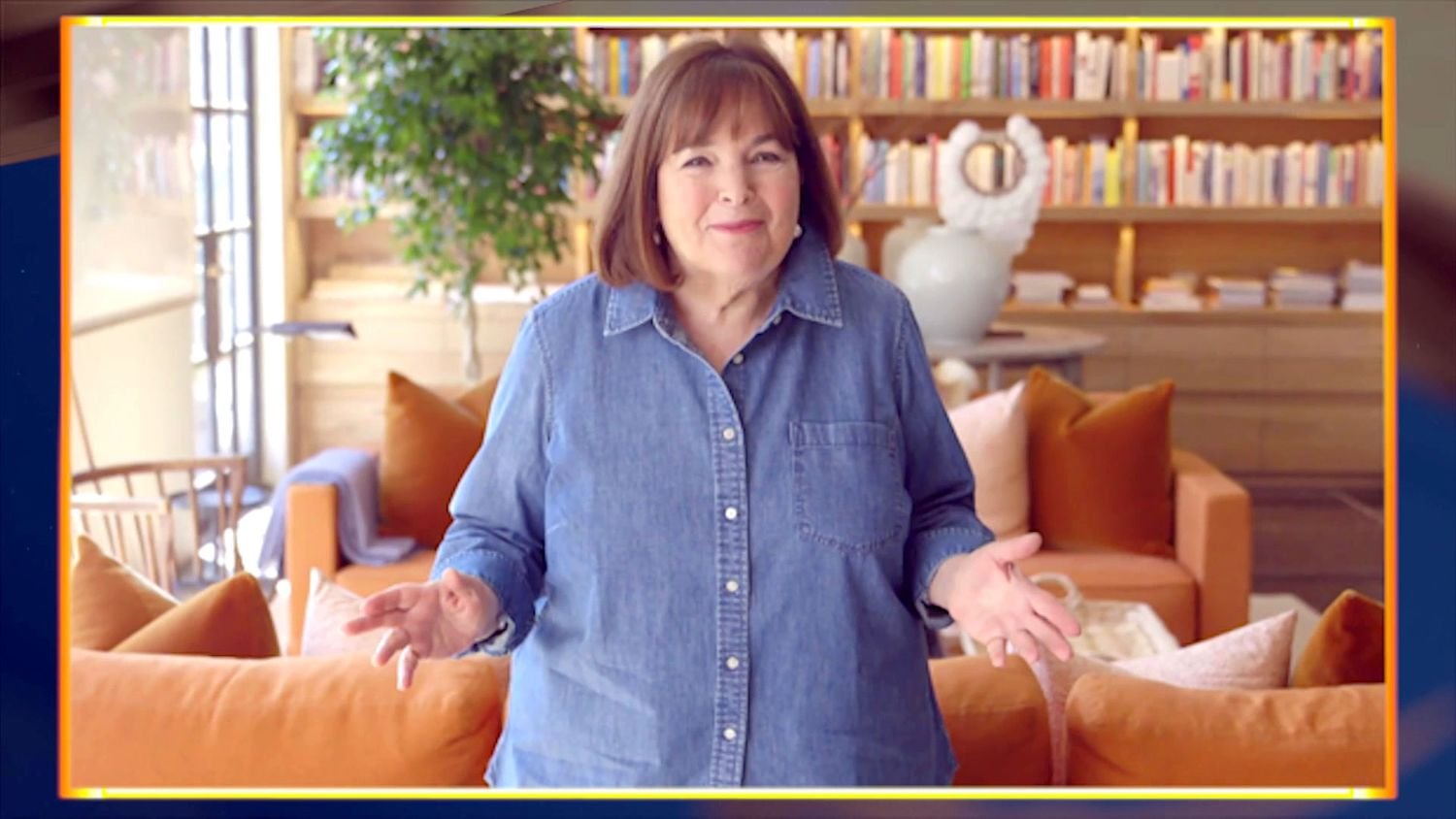 Ever seen Garten prepare mashed potatoes on an episode of her longtime Food Network show, Barefoot Contessa? Chances are she's liberally salted the potatoes made in her East Hampton barn. Why? Because salt adds some much-needed flavor to the spuds. 
Garten said as much during a guest spot on Al Roker's podcast, Cooking Up a Storm with Al Roker. In a Nov. 1 episode titled "Ina Garten's Parmesan Smashed Potatoes," the Modern Comfort Food author explained why salt is the "key" to mashed potatoes. 
"The key to mashed potatoes is what you add to them to make them have great flavor," she told Roker, according to Today. "Two things people really miss a lot, in almost every recipe, is the salt. It needs a lot of salt to give it flavor."
This isn't the first time Garten has highlighted the importance of salt in cooking. In fact, she once dubbed salt the ingredient people most often use incorrectly. "The one ingredient that most people use wrong is salt," she told Bon Appétit in 2018. "It's really important in every dish, both sweet and savory. You also have to use the right one for the right occasion." That means knowing when to use kosher salt (for cooking), Fleur de Sel (to finish off a dish), or flaky sea salt. 
The other 'key' to Garten's mashed potato recipe is 'something that's a little sharp'
Salt's a crucial ingredient to the Barefoot Contessa's mashed potato recipe. And, according to Garten, the other is something to enhance the potatoes, which can by nature be a bit bland. 
Her strategy is to include an ingredient with what she calls "an edge." That might be lemon zest, a somewhat surprising mashed potato ingredient Garten loves, or parmesan cheese. "It's something that's a little sharp, that kind of wakes up your taste buds," Garten said on the podcast. 
So when trying to make the perfect mashed potatoes, go the Barefoot Contessa route and remember to include plenty of salt as well as a "sharp" ingredient. 
Ina Garten's mashed potato recipes have those 2 'key' ingredients and more
Garten puts her experience (she owned a Barefoot Contessa store prior to becoming a Food Network star) to good use with her mashed potato recipes. Take her Classic Mashed Potatoes. They have salt. And, for that "edge" Garten told Roker about, she mixes in some sour cream. 
The same goes for the rest of Garten's mashed potato dishes. In her recipe for Truffle Butter Mashed Potatoes, she ups the flavor with truffle oil. As for her Garlic Mashed Potatoes, they get an added boost from garlic cloves. No matter the recipe, the Food Network star's suggestion is to always include salt and something for "an edge." Follow those rules for Barefoot Contessa-approved mashed potatoes.