Ina Garten's Simple Trick for Flavorful Potato Leek Soup
Ina Garten's potato leek soup gets an added boost of flavor in the most Barefoot Contessa way. The celebrity chef enhances her Barefoot Contessa soup with a simple, how easy is that? trick, roasting vegetables.
The Food Network star 'turns up the volume' by roasting potatoes and leeks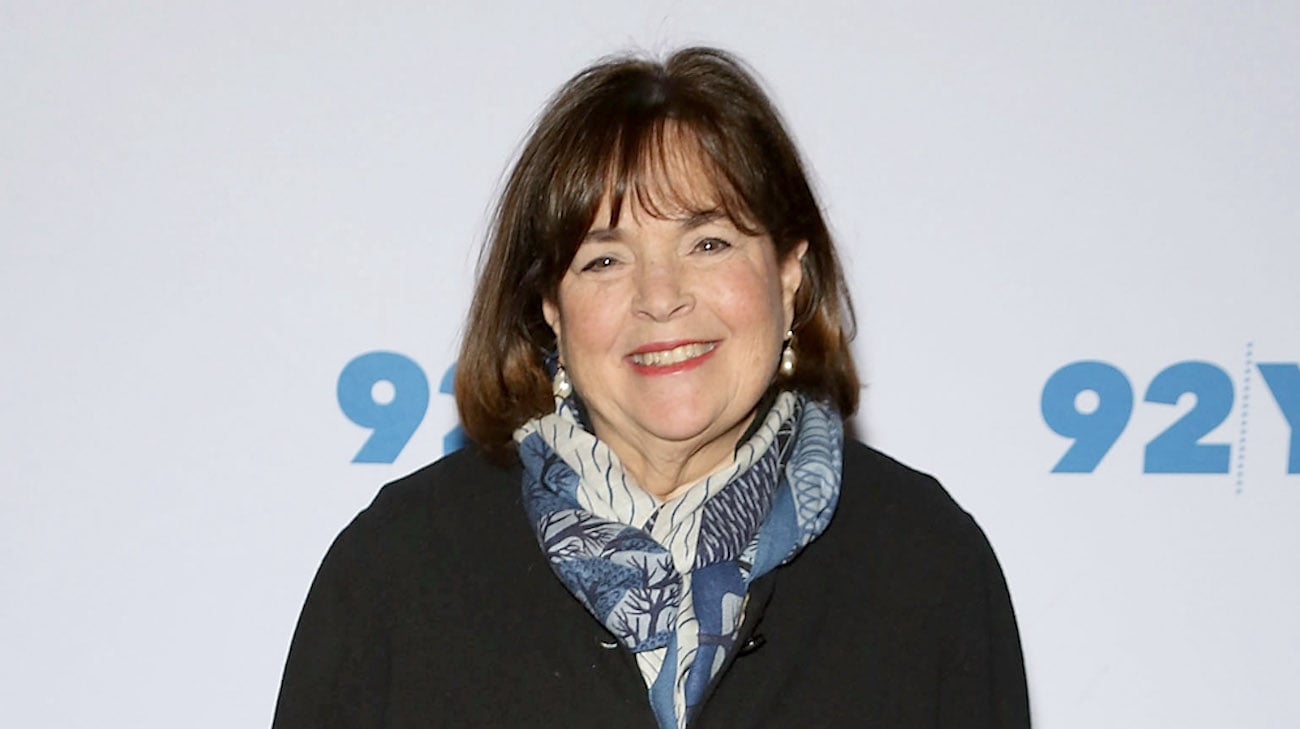 Leave it to Garten to come up with a simple and straightforward way to make a classic even better. It's what she's known for, after all, and her Roasted Potato Leek Soup is no exception.
 "In winter when it's chilly, I love to serve a good hearty soup," she said in her 2018 Barefoot Contessa cookbook, Cook Like a Pro. 
As she explained in her recipe notes she's "always looking back to traditional things with an eye to giving them much more flavor" like the "American staple" potato leek soup. 
"I was sure I could turn up the volume," she continued. "Roasting the potatoes and leeks together, plus adding white wine, creme fraiche, and good parmesan cheese, really did the trick." 
"A drizzle of olive oil and a sprinkling of more Parmesan on each bowl didn't hurt, either," she added.
How to make Ina Garten's Roasted Potato Leek Soup
According to Food Network, Garten's potato leek soup starts with — no surprise here — roasting the potatoes and leeks. She arranges chunks of potatoes on a sheet pan, her most-used kitchen tool, along with chopped leeks. 
After drizzling them with olive oil and a sprinkling of salt and pepper the Modern Comfort Food author puts them in the oven to roast for approximately 45 minutes. 
Next comes arugula. She sprinkles it over the top and puts the pan back in the oven until the arugula's wilted. Then she pulls the pan out of the oven and stirs in chicken stock and white wine, being sure to scrape up any bits that are stuck to the bottom.
At this point, Garten blends the roasted vegetables and arugula — in batches — using a food processor. "What I'm looking for is a soup that's smooth but has some texture," she said on Barefoot Contessa. "I want it coarse but chunky." 
Once Garten's potato leek soup is all blended it goes back in a big pot on the stove. She adds more chicken stock and other ingredients including cream and creme fraiche. To serve, Garten sprinkles shallots she's fried in oil until crisp over the top along with Parmesan cheese.
Tips on making Garten's potato leek soup
Making Garten's potato leek soup at home? Follow these tips from the Barefoot Contessa. As she noted in Cook Like a Pro, she recommends not using Parmesan cheese that's been through the food processor as garnish. 
"For the garnish, I prefer to grate it on the large holes of a box grater," she said. "Otherwise, the garnish just melts into the soup before you can serve it."
Additional tips include using "good" olive oil (Garten prefers California olive oil) and Yukon gold potatoes. Also, don't skip the arugula because, as the cooking show host said on Barefoot Contessa, it provides more depth of flavor.