Ina Garten's Sugar Cookie Frosting Recipe Couldn't Get Easier Unless It Were Storebought
'Tis the season for sugar cookies. Whether they're elaborately decorated or simply covered in sprinkles, frosting is involved. Enter celebrity chef Ina Garten's frosting for sugar cookies. It's the perfect way to finish off cookies. Not to mention it is, quite literally, the sugar on top.
Ina Garten's frosting is technically a glaze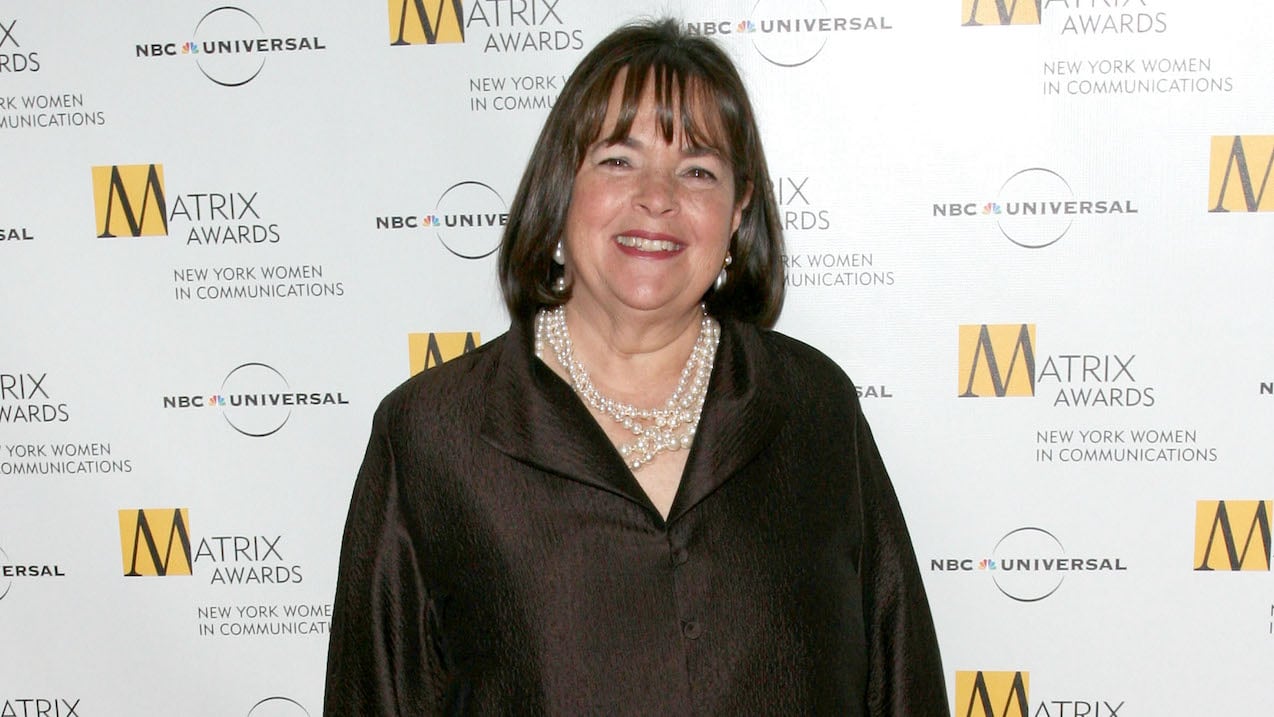 Garten's frosting isn't really frosting or icing. No, it's neither. The longtime Barefoot Contessa host refers to it as something else. She calls it Cookie Glaze, according to Food Network. Garten's Cookie Glaze has a thinner consistency than, say, a traditional frosting that might be used to finish off a cake or a batch of cupcakes. 
Garten's Cookie Glaze is versatile. Use it to decorate Christmas cookies or, as the Barefoot Contessa suggested during an Ask Ina Q&A with viewers, it can also be a great treat for a child's birthday party.
In the "Everyday Celebrations" episode of her cooking show, Garten demonstrated how her Barefoot Contessa shortbread cookies and cookie glaze can be an easy — and fun — dessert. Garten topped her cookies with pink sprinkles but they can easily be swapped out depending on the occasion.
How to make Ina Garten's Cookie Glaze
There isn't much to Garten's Cookie Glaze. It's yet another simple Barefoot Contessa recipe that will probably result in one of her famous "How easy is that?" moments.
Per Garten's recipe details on Food Network's website, she uses only two ingredients — sugar and water — to make the cookie glaze. Garten mixes them together in a bowl. As she combines them a smooth liquid starts to form and the cookie glaze is ready.  
That's really all there is to it. It really is a simple and easy recipe. According to Food Network, it takes only five minutes to make. Yes, only five minutes. Much faster than getting the storebought stuff.
Put it on shortbread cookies just like Garten did on Barefoot Contessa. Use it to frost holiday sugar cookies, festive scones, or any other dessert that needs a little extra sweetness. As long as the Barefoot Contessa pantry staple, powdered sugar, is in the house, making Garten's frosting is possible.
The Barefoot Contessa's other frosting recipes
Not feeling Garten's frosting, er, cookie glaze? That's OK because the cookbook author has plenty of other frostings to choose from.
For something richer make Garten's Cream Cheese Icing. She uses it to frost Barefoot Contessa cakes and cupcakes. Because it's thicker and creamier, the frosting may be a bit harder to work with when it's time to decorate.
For something that's sort of a glaze-meets-frosting, head to Garten's recipe for Black and White Cookies. She tops the cookies with a layer of vanilla and chocolate to make them true to their name. However, it's important to note it requires a few more ingredients than Garten's cookie glaze.
Lastly, there's always the option to serve sugar cookies with buttercream frosting. Garten puts it on her popular Barefoot Contessa dessert, Beatty's Chocolate Cake. Like the others, it has a thicker consistency.
RELATED: Ina Garten's 10 Barefoot Contessa Recipe Picks for a Holiday Cocktail Party