Ina Garten's Top 10 Flavor Boosters
Get ready to turn up the volume with Ina Garten's flavor boosters. Whether it's through certain food pairings, salt, or a particular cooking method, the celebrity chef has various techniques to enhance the taste of food which she often showcases in Barefoot Contessa dishes. 
1. Salt and measure food immediately after buying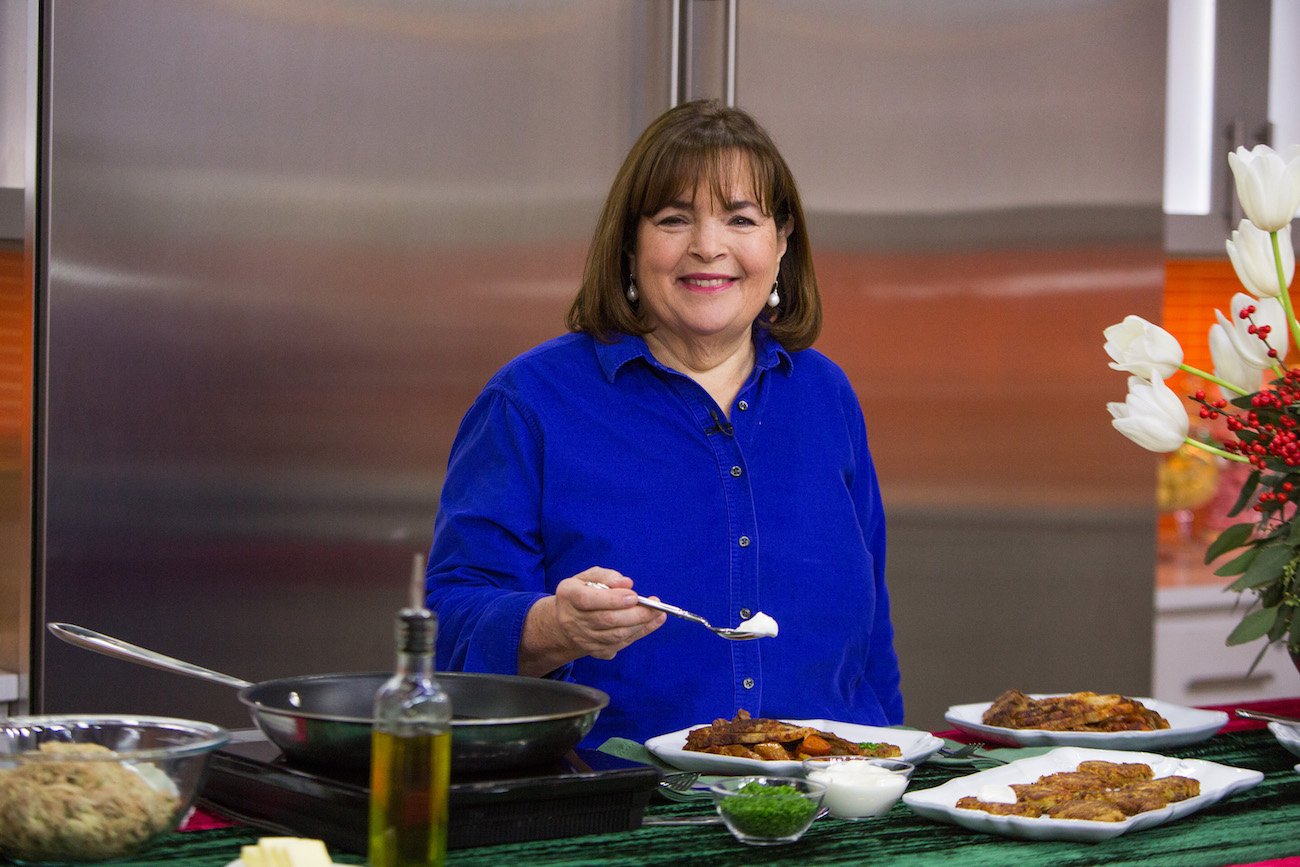 Garten's flavor boosters, as listed on page 253 of Back to Basics, her 2008 Barefoot Contessa cookbook, start long before the cooking process begins. 
As the Food Network star notes, it's crucial to do two things with poultry after getting home with groceries, salt and measure. She advises "salting and measuring poultry as soon as you bring them home from the store, before unwrapping and storing." 
It's an extra step but one that will ultimately mean more flavorful dishes. 
2. Go high or low 
Another one of Garten's flavor boosters has to do with temperature. She suggests roasting "either at a very high temperature for caramelizing or at a low temperature for concentrating flavor."
So, when in doubt, go high to get a caramelized crust on the outside or reduce the temperature for a burst of flavor.
Garten does this in plenty of Barefoot Contessa recipes but one example is her Company Pot Roast. She sears the meat in a dutch oven to lock in the flavor before later putting it in a 325-degree Fahrenheit oven. 
3. Don't forget about marinading food for the grill
This might seem like an obvious one but Garten's flavor boosters also include marinading any food that's headed for the grill. 
While there are plenty of marinade options out there the Modern Comfort Food author prefers olive oil, lemon juice, soy sauce, mustard, or fresh herbs. 
A great example of this is Garten's Asian Grilled Salmon. She uses not one but three of the aforementioned ingredients — soy sauce, mustard, and olive oil — to create an easy marinade before grilling the salmon.
4. Sear for juicier cuts of meat and poultry
Similar to Garten's flavor booster regarding temperature, she's cranking up the heat to sear meat and poultry. As she notes in Back to Basics, doing so will "caramelize the surface and seal in the juices." 
For instance, Garten's method on how to grill steaks. She sears them before grilling them to perfection for a juicy, perfectly cooked steak.
5. Give meat and poultry time to 'rest'
Followed Garten's directions on how to grill a steak but didn't leave the meat to sit for a few minutes after taking it off the heat? That's a big mistake, according to Garten. 
"Allowing meats and poultry to 'rest' before carving" means "the juices settle back into the meat," Garten said.
Case in point, any one of her Barefoot Contessa roast chicken recipes. 
6. Cook with what's in season
A staple in Barefoot Contessa cooking and for good reason. Seasonal ingredients typically mean more flavor. Hence why it's on her list of flavor boosters. 
7. Always reach for good Parmesan cheese
The Barefoot Contessa doesn't recommend buying pre-grated Parmesan cheese. Instead, she prefers buying a block of "good" Parmesan cheese and shaving it, grating it, or grinding it herself. 
See Garten's flavor booster in action in her arugula salad recipe.
8. Use citrus zest, not juice
A simple tip for more flavor from the Barefoot Contessa, use the zest from an orange or lemon instead of juice. 
9. Pair coffee and chocolate 
Garten's a big fan of bringing chocolate and coffee together in desserts. Whether she's making her famous chocolate cake or brownies, the cookbook author uses coffee to elevate the taste of chocolate. 
10. Use finishing salt
Finally, the last of Garten's flavor boosters. She suggests giving a dish a sprinkle of salt before serving. But not just any salt. She recommends Maldon sea salt or fleur de sel.