'Income Property' Host Scott McGillivray's Net Worth and What He's Up to Now
Any true fan of HGTV is sure to remember the host of Income Property, Scott McGillivray. Fans might swoon over Drew and Jonathan Scott's good looks and perfectly tousled hair these days — but McGillivray was the original handsome host with the perfect charming smile.
The show Income Property is no longer on the air, but that doesn't mean the 41-year-old show host disappeared completely. He's still giving great advice and looking good in his native Canada while simultaneously enjoying the millions he made both on television and with some smart investments.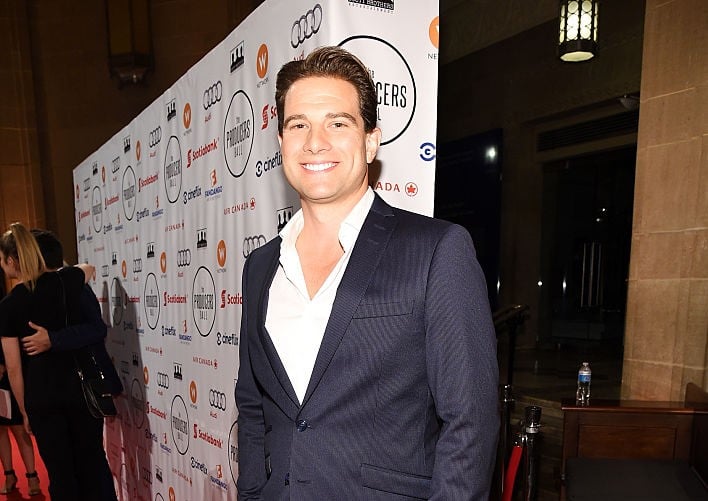 'Income Property' was a college project gone right
It's hard to believe, but McGillivray came up with the idea for Income Property after creating a business plan for a college class that he thought made sense to try in real life. He went on to become a licensed contractor before putting his skills to work in the real world.
The show Income Property, which aired on HGTV and DIY Network from 2009 until 2016, showed homeowners how they could earn extra money by renovating their homes and renting out unused spaces. McGillivray stepped in to plan and execute the renovations and always left homeowners with a stunning finished product.
McGillivray still makes appearances on different shows
Fans got a glimpse of McGillivray's real life and family during the special Moving the McGillivrays, which documented his family building their dream home in Canada. The entrepreneur also made appearances on Buyers Bootcamp, which House Beautiful described as the Shark Tank version of Income Property.
Then there's the absolutely magical web series Scott's House Call, where the talented renovator shows up at people's houses to help them solve problems. His only required payment? A home-cooked meal.
He's built up an impressive net worth
It makes complete sense that McGillivray was helping people make money via income properties since he's so skilled at doing it himself. Besides just becoming a successful network show host, McGillivray is also the CEO of McGillivray Group and McGillivray Entertainment, plus co-founded the real estate investing education company Keyspire, House Beautiful reported.
The former Income Property host also has an impressive social media following with hundreds of thousands of followers eager to hear his advice interspersed with inspirational quotes. And, let's be honest, they are probably hoping to see some photos too.
McGillivray has an estimated net worth of around $4 million, according to CelebrityNetWorth.com.
The former HGTV host is sitting back and enjoying his wealth now
He may be young, but thanks to his above-average investing abilities plus multiple revenue streams, McGillivray doesn't have to work so hard anymore to make a comfortable living. Instead, you can catch him on Instagram hanging out with his wife and two daughters, or sometimes making guest appearances on HGTV shows, though usually only in Canada.
Will the hunky host ever come back to host another educational and aspirational show like Income Property? It doesn't sound like that's in the plan for now, but hey, anything is possible!