Independent Artist Peachy! Releases New Single 'Blood!'
On Dec. 3, Peachy! released his newest single "Blood!" The 19-year-old independent artist wrote, recorded, produced, mixed, and mastered the song himself. The release of "Blood!" signals a new era for Peachy! as the singer-songwriter will begin promotions for his upcoming album.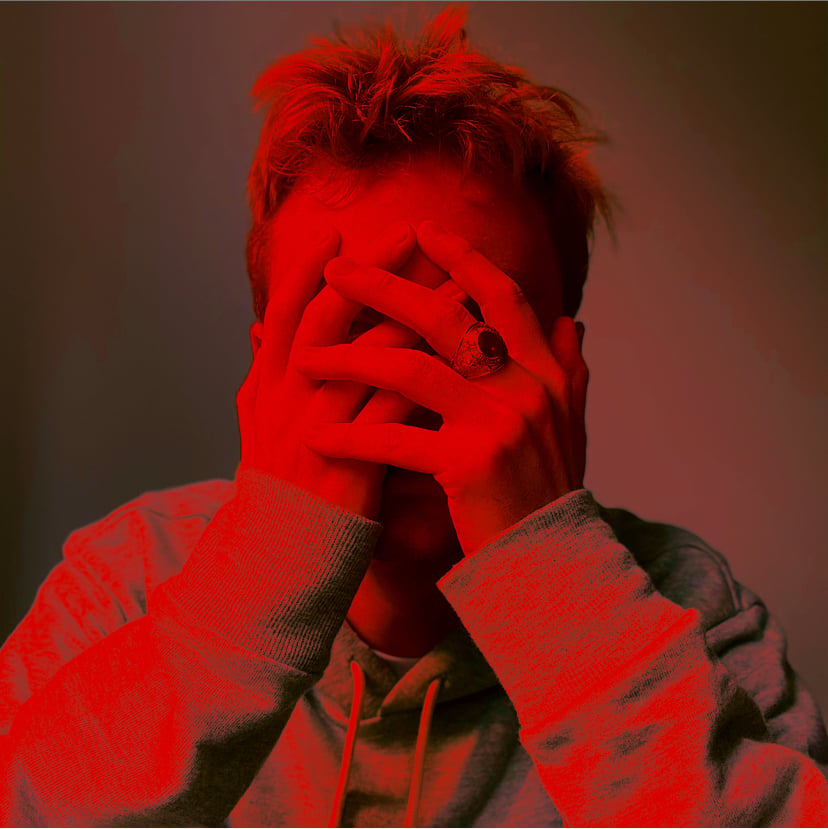 Peachy! is a self-taught musician
Peachy! is an Atlanta native, and he first began making music when he was just eight years old. The first instrument he ever picked up was the electric guitar. A self-taught artist, he went on to teach himself to play piano, bass guitar, and ukulele by the age of 14.
He became involved in the underground hip-hop scene in Atlanta and began releasing his own instrumental music in 2017. Peachy! made his vocal debut with Ward Wills on the dark synth-pop single "Drown with You" in 2018.
When he graduated high school in 2019, the singer-songwriter decided to live a minimalistic lifestyle as a nomad. He freed himself of a majority of his material possessions and traveled around the world. He went on to travel to 11 countries, where he learned to speak conversationally in Korean, French, and Polish. Peachy! also picked up Finnish and Swedish.
He is an RIAA-certified artist
While traveling, Peachy! worked on his debut album as a vocalist, We Make Characters That Look Like Us To Make Us Feel Less Alone.
The album features 12 tracks:
"Intro"
"Girls"
"Fake Love" "
"Attention (Rakastan Sinua)"
"Everytime"
"Easy"
"Here's That Song I Wrote About You, I Hope You Hate It"
"A Moment"
"No Room for a Nihilist in Hollywood"
"OHMYGODWEREGONNADIE!!!!!"
"You Can't Imagine"
"A New Side of Things"
Between the ages of 15 and 16, Peachy created the song "Falling for U." The song features mxmtoon, and has amassed over 166 million streams on Spotify. "Falling for U" went on to earn a Gold Award from the Recording Industry Association of America.
In order to have a song certified gold by the RIAA, a song must record at least 500,000 units in the U.S. A unit is equal to one permanent digital download or 150 audio or video streams.
Peachy! just released his new single 'Blood!'
Since releasing We Make Characters That Look Like Us To Feel Less Alone, the singer has begun releasing singles. "Blood!" is the third single released since his debut vocal album.
The song began as a voice memo on Peachy!'s phone. He went on to record "Blood!" in a secluded cabin in the Catskill Mountains with his phone turned off. The project is entirely his own, and he wrote, produced, mixed, and mastered the song.
"'Blood!' is about feeling betrayed by someone who was once a good friend. Often times, the people who hurt us the most are the people we've been closest to," Peachy! said in a press release. "I hope this track can reach others who might have felt this way and show them they aren't alone."
Peachy! currently lives in New York City and is working to release an album in the spring of 2021. The album will feature tracks in English and Korean, and fans can expect Peachy! to release another single in January 2021.