'Indian Matchmaking': How Much Sima Taparia Charges to Find Her Clients the Perfect Match
Matchmaker Sima Taparia has shot to fame thanks to the Netflix docuseries Indian Matchmaking which follows several singles on a quest to find a life partner.
Taparia's own marriage was arranged when she was 19. Today, she lives in the Worli neighborhood of Mumbai with her husband of nearly four decades. She runs her matchmaking business out of her home and travels all over India and America to meet with her clients. So how much does she charge to set up the perfect match?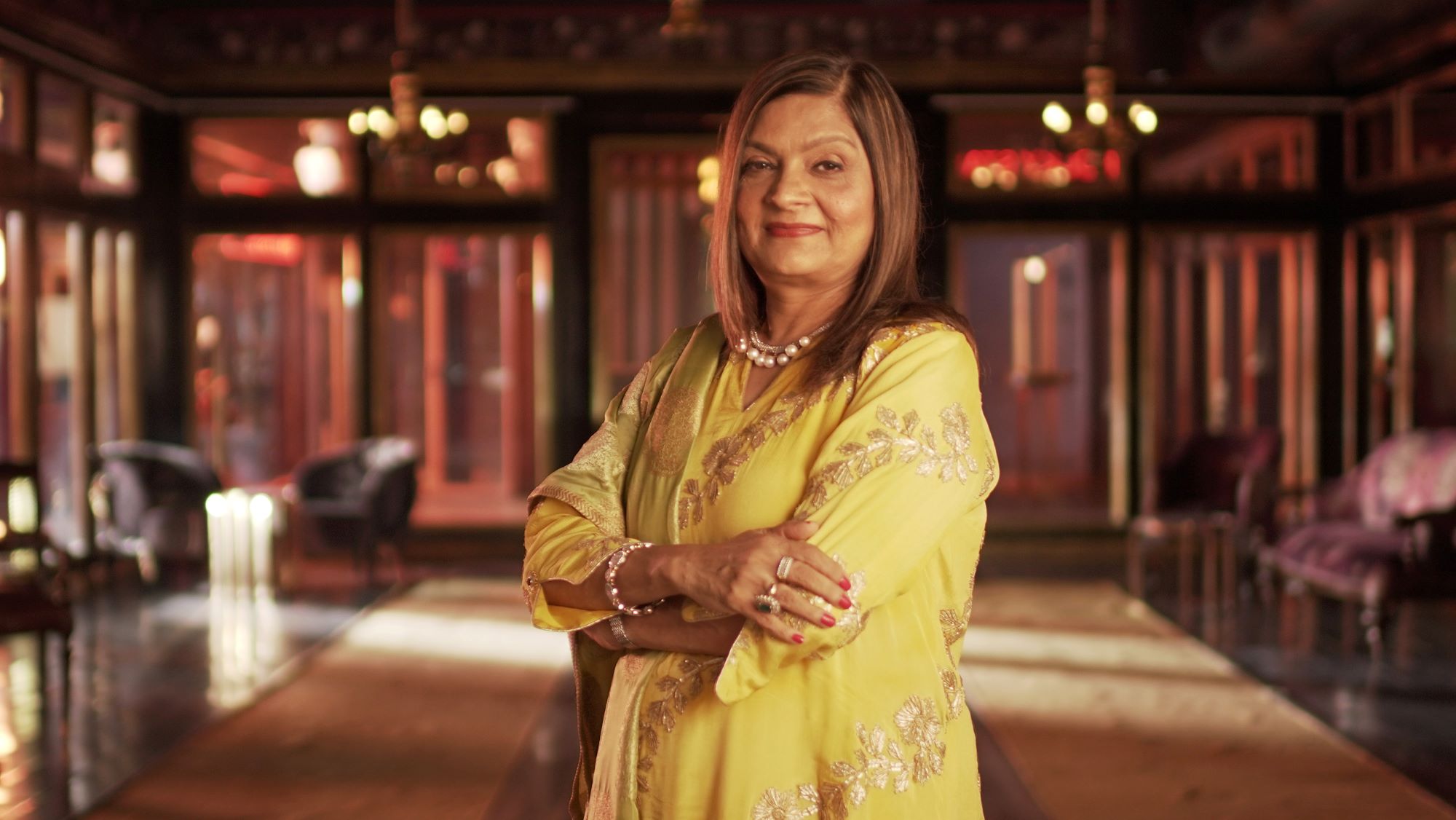 Taparia answers that question and addresses the backlash the show has gotten since it was released on the streaming platform.
Sima Taparia addresses criticism of the show
If Taparia looks familiar that's because she was in another documentary. The matchmaker was featured in the 2017 doc A Suitable Girl which detailed her daughter's experience with an arranged marriage. After filming wrapped, director Smriti Mundhra decided to reach out to some of Taparia's clients and see if they would agree to have their journey's filmed, and thus Indian Matchmaking was born.
While the latest series has become a huge hit, it also received criticism for issues of colorism and sexism.
"I thank all my viewers for their love. It's been really great reading reviews and messages from social media. I love my fans too," Taparia said about the reaction the show has gotten.
As for the backlash, she told Pinkvilla, "I always take everything positive. It makes me stronger."  
She charges custom fees for each client
The question on the minds of many after seeing how Taparia sets up potential matches is: How much she charges for her services?
The matchmaker explains that what really sets her apart from dating apps is "I get to the bottom of things, finding out all the inside stories, the family's values and other such details you would never get from looking at a person's online profile." 
Taparia has never advertised her business. Instead, her clientele has come from word of mouth.
"All my clients come from people I have met socially or from other satisfied clients," she said.
She also revealed that she won't work with just anybody and does not charge a flat fee for her services.
"I only work with high-profile clients. In India when I meet clients they usually have a working wedding budget in mind. So based on that golden number, I quote my price that I charge as a lump sum," Taparia disclosed to CNT.
Will there be a second season of 'Indian Matchmaking'?
Fans of the show have been wondering if there will be a season 2 but so far that decision has not been made.
Mundhra is all-in to direct another season if Netflix green lights it but there's no telling when filming could begin as the coronavirus (COVID-19) pandemic would certainly complicate things.
Currently, Taparia has kept her business going during this time by having potential matches meet via Zoom and Whatsapp since in-person meetings are not yet possible in a number of areas.
Season 1 of Indian Matchmaking is currently steaming on Netflix.