'Indiana Jones': Steven Spielberg and George Lucas Argued Over Indy's Moral Code
During the '70s and '80s, Steven Spielberg and George Lucas were a dynamic filmmaking duo. As friends and colleagues, they worked on projects together and supported each other's solo outings.
With the Indiana Jones franchise, it's been a joint effort. Spielberg directed the first three movies in the series including fan-favorite, Indiana Jones and the Last Crusade. By the time they began production on Indiana Jones 3, Lucas and Spielberg still differed on the hero's personality and moral code.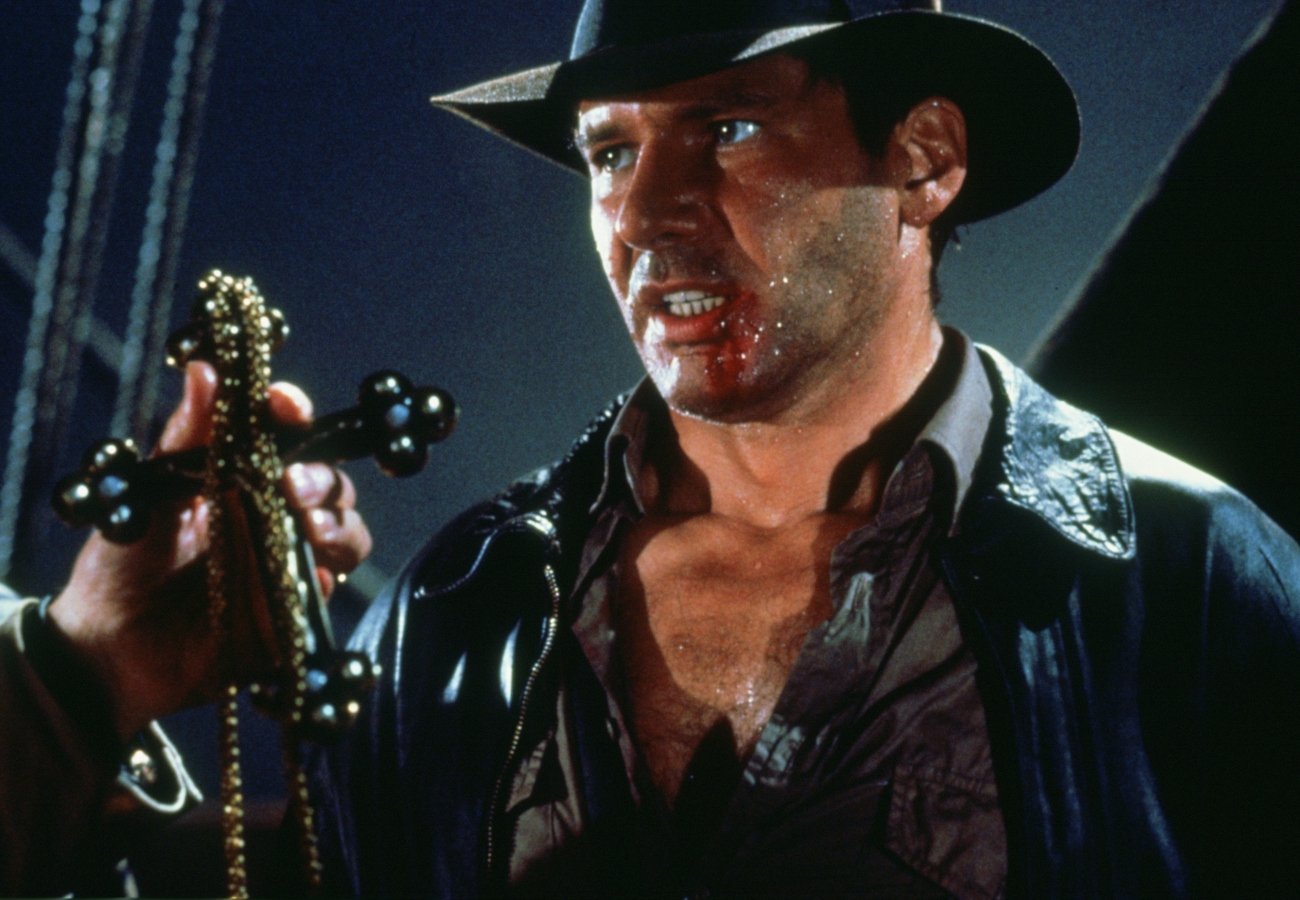 Steven Spielberg and George Lucas had different opinions on Indiana Jones' personality
When Lucas and Spielberg first hashed out the details for Raiders of the Lost Ark, they had separate visions for the fedora-wearing archaeologist. Though they were both on board with creating an adventure, one wanted Indy to be a self-absorbed hustler type, and the other saw him as a more virtuous character.
According to Brian Jay Jones' book, George Lucas: A Life, "Lucas saw him as a slick playboy who used treasure hunting to support a posh lifestyle, all traits that Spielberg — who saw Indy as more noble than that — tried to downplay." Harrison Ford put his own spin on the character for the first movie, and Spielberg rolled with an interpretation that combined his and Ford's ideas. But things still weren't settled when The Last Crusade came around.
Lucas tried to hold on to his argument for 'Indiana Jones 3'
For Indiana Jones and the Last Crusade, the story took a fresh turn by introducing Indy's father — played by Sean Connery — and going back to his childhood. River Phoenix joined the cast as young Indiana Jones, providing the opportunity for Lucas and Spielberg to mold the character's early beginnings. This film addressed the origins of his whip, fedora, and chin scar, but his inner compass was still up for discussion. Kind of.
According to Jones, despite Lucas' protests, Spielberg got his way in this film too. "It also better defined the character to Spielberg's and Ford's liking; while Lucas continued to argue that Indy should be a morally ambiguous soldier of fortune who sold artifacts to finance an exotic lifestyle, Last Crusade's opening sequence at last showed Indy to be a historical activist at heart, committed to preserving relics in a museum, where they belonged," he wrote. "Lucas could only shake his head in quiet objection. The argument was lost for good."
Spielberg won on the Holy Grail storyline too
The film famously went through four scriptwriters before nailing down one with Jeffrey Boam. Early in the process, Lucas had several ideas for the storyline and when they decided on the Holy Grail, he wanted it to solely be a physical object.
Spielberg, however, desired a more metaphorical slant and wanted Indy and his dad's relationship to represent the Grail. And that's how things went. Though Lucas is not tied to Indiana Jones 5, Spielberg is serving as a producer on the next installment. A release date has yet to be announced.
For now, fans can stream Raiders of the Lost Ark, The Last Crusade, and other Indiana Jones films on Amazon.