Who's Been Inducted Into the Rock & Roll Hall of Fame the Most Times?
The Rock & Roll Hall of Fame is a place that honors the music of all genres, not just rock 'n' roll. Yet, there's often controversy about who they choose to include, even though fans have the ability to vote for which inductees they want annually. There's also drama when a band or artist refuses to show up to their induction. The inductions themselves aren't immune to drama either. Sometimes band members refuse to show, and it's never good when there's beef between the members who do attend.
However, outside all of the drama, one person has attended more than one Rock & Roll Hall of Fame induction. In fact, they've seen more than two.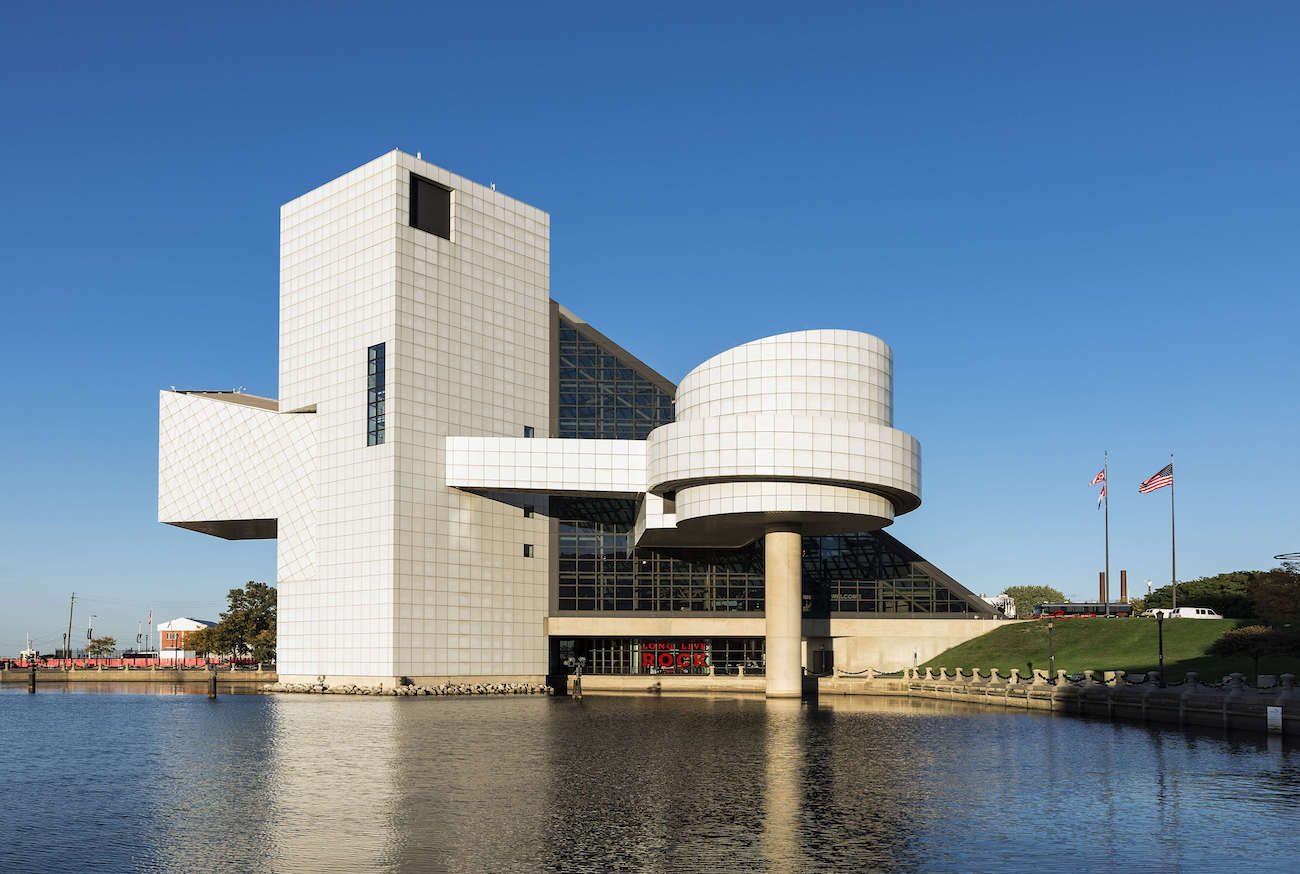 The Rock & Roll Hall of Fame started in 1986.
In 1979, Ian Hunter released the song "Cleveland Rocks," and the Wall Street Journal dubbed the city the nation's "Rock and Roll Capital." Atlantic Records founder and R&B producer Ahmet Ertegun knew he had to establish a Rock & Roll Hall of Fame there.
Ertegun and other major players in the music industry formed the Rock and Roll Hall of Fame Foundation in 1983 in hopes of "creating a permanent shrine to rock music," Cleveland Historical writes. But they had their eyes on New York City.
Back in Cleveland, Agora Theater owner Hank LoConti and his friends separately planned to build a museum that would pay homage to the city's connection with rock 'n' roll. Local radio host Alan Freed coined the term "rock and roll," and Cleveland hosted the first rock concert, the Moondog Coronation Ball, in 1952.
Through Norm N. Nite, a Cleveland native with ties to the New York music scene, LoConti learned of the Foundation's plan. Nite told Ertegun about potentially using Cleveland as the site. After the Foundation held a competition for which city should hold the museum, Cleveland won in 1986. Building started right away.
In 1986, the Foundation announced the first batch of inductees. It included Buddy Holly, Chuck Berry, Elvis Presley, Fats Domino, James Brown, Jerry Lee Lewis, Little Richard, Ray Charles, Sam Cooke, and the Everly Brothers. Musicians or bands become eligible for induction 25 years after the release of their first album.
RELATED: The Supremes' Diana Ross Got Called Out at the Rock and Roll Hall of Fame
Eric Clapton has the most inductions
The Rock & Roll Hall of Fame has inducted Eric Clapton the most, at three times. He was first inducted as a member of The Yardbirds in 1992, and then again a year later, as a member of Cream in 1993. His final induction came in 2000 for his work as a solo artist.
While Clapton has the most inductions, many artists have been inducted twice. The Beatles were first inducted for their work in the band, and second for their solo careers. Stevie Nicks is in for Fleetwood Mac and her solo career, and musicians like Jeff Beck and Neil Young came in with their bands and their respective solo careers. Dave Grohl was inducted with Nirvana and will be inducted with Foo Fighters at this year's ceremony.
The Foundation can potentially induct Clapton 4 more times due to his contributions in John Mayall's Blues Breakers, Blind Faith, Delaney & Bonnie & Friends, and Derek & The Dominos.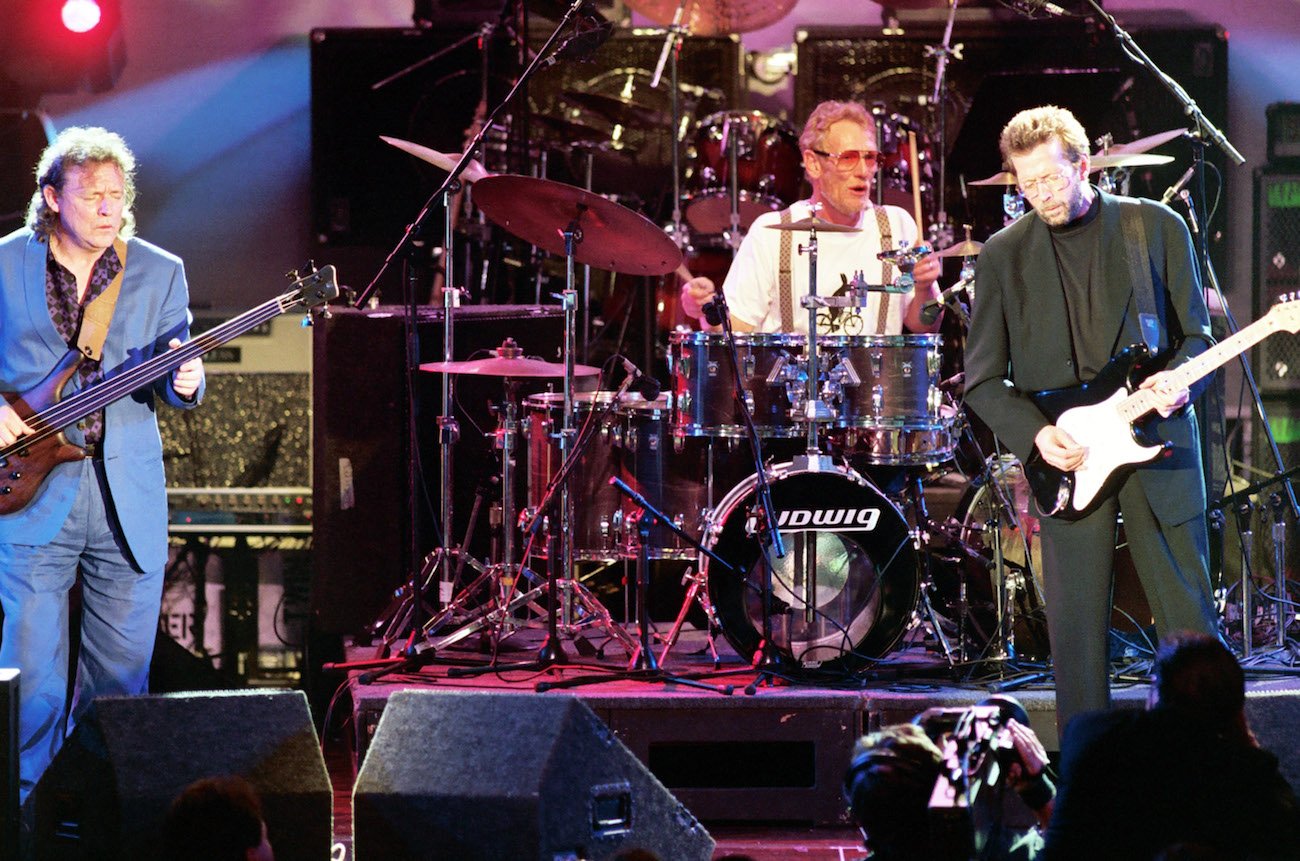 Eric Clapton is proud to have been inducted into the Rock & Roll Hall of Fame three times
When the inductees for the 2000 Rock & Roll Hall of Fame inductions were announced, Clapton released a statement that said he was "very happy and proud" of being inducted three times.
With hit ballads like "Wonderful Tonight" and "Tears in Heaven," it was a no-brainer accepting Clapton in for his solo career. "Looking at [Clapton's] body of work … as a solo performer certainly is self-explanatory in telling why he is deserving of being inducted as a solo performer," said Suzan Evans (per MTV News), the executive director of the Rock and Roll Hall of Fame Foundation. "That's the kind of thing the voters look for."
The executive director of Time-Life Music and a voter that year, Robert Hull, was not happy about Clapton's third induction. He accused other voters of "playing it safe" and continued to say, "If Clapton could clone himself, they would induct him a fourth time."
What can we say? Fans would say Clapton is God. The votes don't lie. Still, it'll be quite the moment if they ever announce Clapton's fourth induction.