How 'Industry Baby' References Lil Nas X's Mixtape 'Nasarati'
Lil Nas X earned Grammy nominations for 'Montero.' As a popular song from that album, 'Industry Baby' even referenced Lil Nas X's music from 2018.
He told listeners long ago that he's got what they're waiting for. Lil Nas X is one of the music industry's most prominent artists, even manifesting that with his 2018 mixtape Naserati. Here's how "Industry Baby" mentions Lil Nas X's soundtrack mixtape.
Lil Nas X and Jack Harlow created 'Montero' track, 'Industry Baby'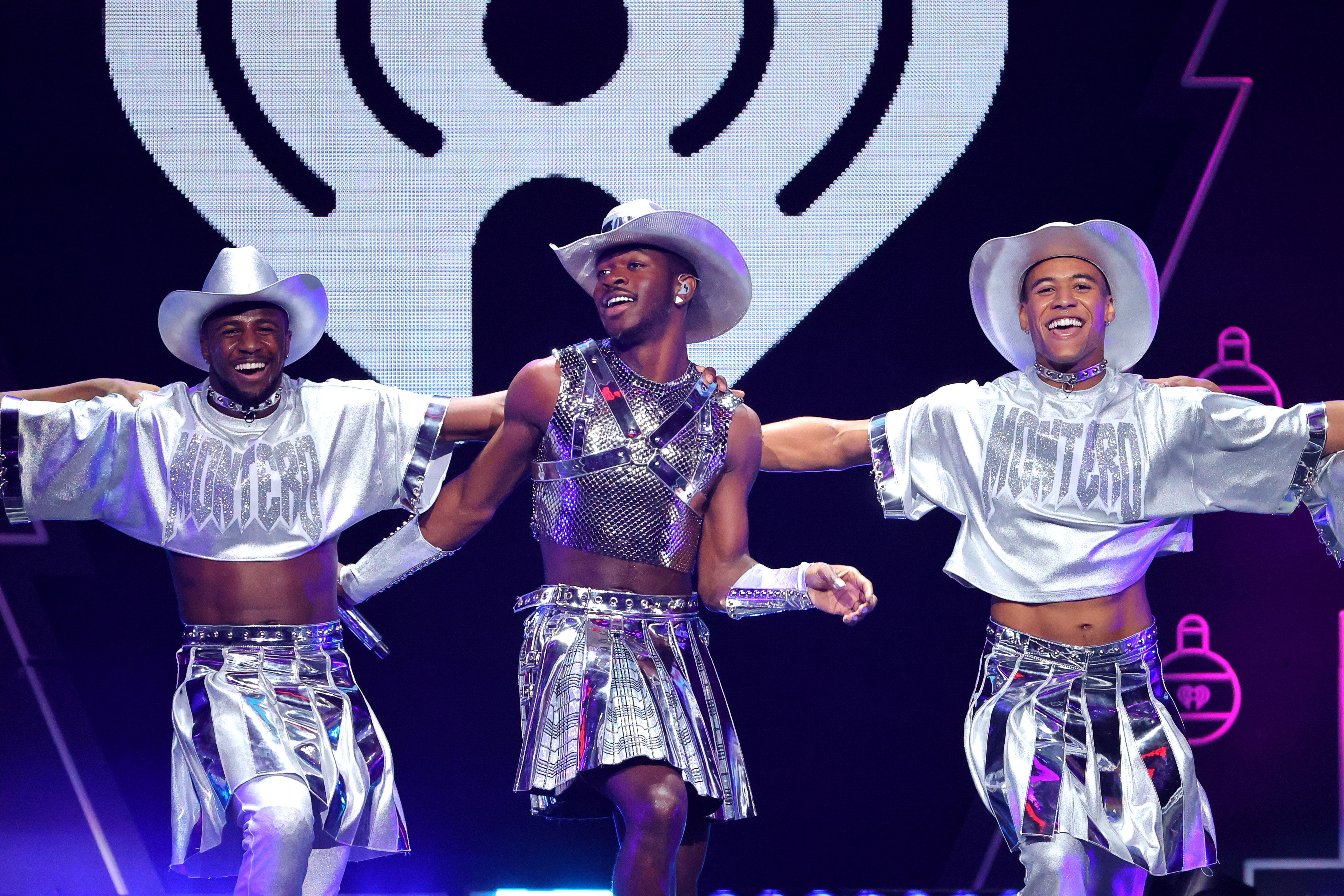 Lil Nas X is a new, refreshing voice in the music industry. The artist describes his experience as a member of the LGBTQ community, especially with the "That's What I Want" music video. He carved a career for himself, first known as a social media personality and meme creator. 
During one YouTube video with Genius, this artist described his experience post-"Old Town Road." Primarily, Lil Nas X said it was "kind of painful" to have people assume that his success was over. 
That idea sparked some of the lyrics to "Industry Baby," a track off of Lil Nas X's Montero. This song also features well-known artist Jack Harlow, who previously released songs "What's Poppin" and "Already Best Friends."
Lil Nas X references old music with new release 'Industry Baby'
Even before releasing songs like "Montero (Call Me By Your Name)," Lil Nas X was making waves in the music industry. He collaborated with Billy Ray Cyrus for an Old Town Road" remix, later performing that song at the Grammy Awards alongside BTS. 
In July 2018, Lil Nas X debuted his self-released production, Naserati, on SoundCloud, earning recognition in the underground music scene. It's this mixtape that partially inspired the "Industry Baby" lyrics, "I told you long ago on the road I got what they waiting for."
"So, this was like a nod to my mixtape, Nasarati," Lil Nas X said during a video with Genius. "Where I was already like super… confident about where I was going. So it's like 'I told you, I been told you. What's happening right now is a manifestation of that.'"
Complete with a song about Donald Trump and another titled "In the Bank," Lil Nas X showcased his talent long before the rise of "Old Town Road." 
Although Naserati never made it to streaming platforms like Spotify and Apple Music, other music by this country/rap star earned millions of streams. That, of course, includes "Industry Baby," which holds over 975 million Spotify plays. 
Lil Nas X collaborated with other artists for 'Montero' 
In 2021, this artist released new versions of "Industry Baby." That includes the "Extended Version" of this hit, which already garnered over 10 million Spotify plays. Of course, Harlow and Lil Nas X appear in the official "Industry Baby" music video. Additionally, they reunited to perform the hit for the 2021 MTV VMAs.
However, Harlow isn't the only artist included in Montero. Megan Thee Stallion, Doja Cat, and Elton John lent their voices to Lil Nas X's latest release. This album also earned the Grammy Award nominations for Album of the Year and Record of the Year.