Infamous 'Survivor' Villain Claims CBS Pulled The Wool Over Your Eyes — Here's How
Survivor: Island of the Idols has been rocked by sexual harassment controversy. Castaway Dan Spilo was recently kicked from the game following a new development in his behavior on set. Supposedly, this marks the first time production has decided to boot someone without giving the players a vote. 
However, infamous Survivor villain Russel Hantz is suggesting fans have been had by CBS. Hantz, as well as another Survivor castaway, are both claiming that this isn't the first time a player has been booted without a real vote.
Dan Spilo gets the boot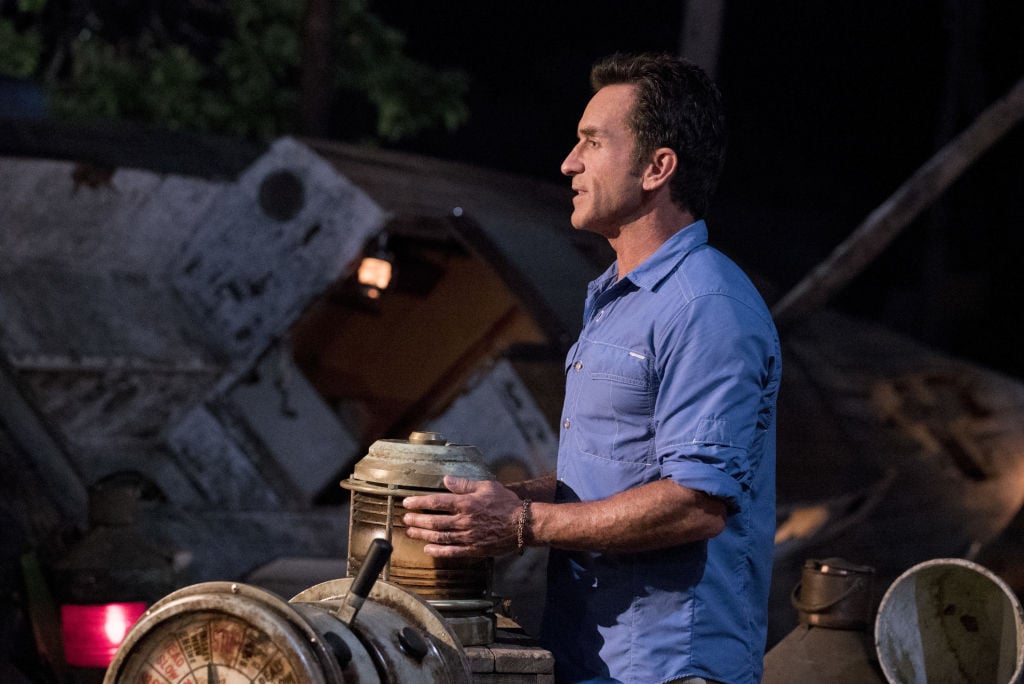 After a run that had many fans gritting their teeth in discomfort, Dan Spilo has been booted from Survivor: Island of the Idols. This decision comes on the heels of several castaways alleging that Spilo was touching them inappropriately. 
After the first incident, Spilo was warned by producers to take the complaints into serious consideration. However, it seems it didn't stick. Spilo was told to leave the game after touching a Survivor crew member on the leg in a way that they felt was inappropriate — the same pattern of behavior he exhibited before his initial warning. 
During the episode, a screen informed viewers, "Dan was removed from the game after a report of another incident, which happened off-camera and did not involve a player."
This has largely been hailed as the first time Survivor has seen a castaway booted from the show without players voting. However, one veteran castaway claims this isn't the case. And he has backup.
Russel Hantz says it's not the first time
Russel Hantz is one of the most infamous castaways in Survivor history. He's known for cunning gameplay, a cutthroat social game, and a willingness to do whatever it takes to win. Hantz also had a nephew on the show, Brandon Hantz. 
Brandon Hantz was known for being high-intensity. His fellow castaways had difficult experiences with him, with Corinne Kaplan referring to him as "loco" and "unstable and unpredictable." 
During Survivor: Caramoan, Brandon Hantz was allegedly voted off the game before a tribal council. However, Russel Hantz and Corinne Kaplan have suggested that it wasn't truly a vote, more of an ejection. 
Russel Hantz replied to a tweet about Dan Spilo being the first ejected player with, "[W]ait… wasn't Brandon??"
Corinne Kaplan backed him up, replying with, "Dude this is what I was saying. Ya know, cause I WAS THERE. CBS loves to rewrite history to garner ratings. Brandon was 'fired' and we were told we had to vote him out at the challenge. So we forfeited it because why bother competing then."
Reality Blurred reports, "Back then, the players voted Brandon out, but according to one of them, the producers actually ejected Brandon but forced a fake vote for the cameras."
Fans react to this revelation
Survivor fans on Twitter were not happy to learn about what actually went down with Brandon Hantz. One user wrote, "Did they really truly stage that?! I had no idea! Ok Russell you were right, he was taken out of the game not voted out. Apologies, didn't know survivor can control the game like that. That's Corinne for clarifying."
Some fans are seizing on a technicality, saying even if it was staged, the vote represented what the players wanted, and it still counts as being voted out. 
Another added, "He was 'voted out' but I agree with you that Brandon was the first player to be ejected from Survivor. Had he not gotten voted out, production probably would have stepped in and removed him."
Surviving Tribal replied with, "They vocalized Tribal Council and their votes. I'm guessing that's what they're rationalizing it as."