Influencer 'Courtside Karen' Apologizes After Feuding With Lebron James During Lakers-Hawks Game
Everyone has been talking about influencer Juliana Carlos after she revealed on social media that she had gotten into a screaming match with LeBron James. While James has seemed relatively unphased by the incident, Juliana, now deemed Courtside Karen by James and the internet, has apologized.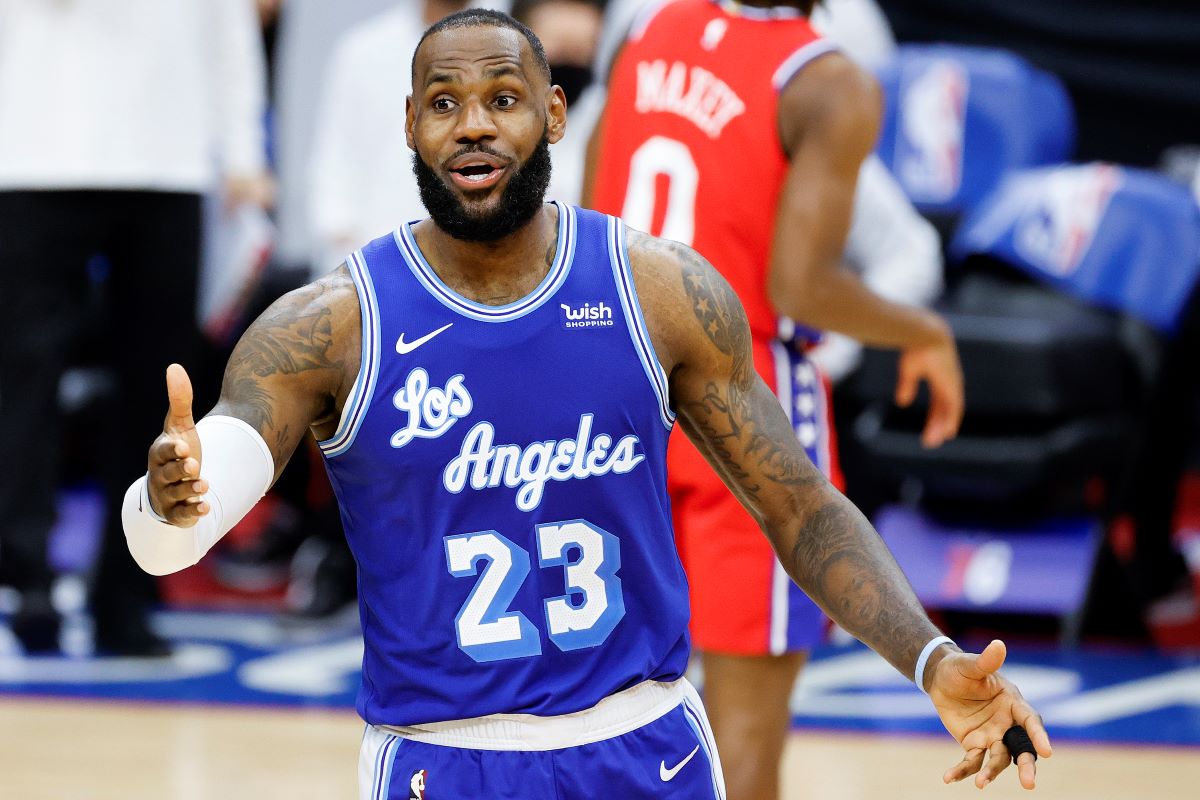 What happened between LeBron James and Juliana?
The drama all started when Juliana took to Instagram after she and her husband millionaire Chris Carlos were kicked out of the Los Angeles Lakers and Atlanta Hawks game on Monday.
"Just got kicked out of the game for talking s*it to LeBron James for talking s*it to my f*cking husband," she said on her Instagram story while walking out of Statefarm Arena.
SportsCenter later shared a video of the incident, which showed Juliana yelling from her courtside seat with her mask pulled down. She can be heard saying "Shut the f*ck up. Don't talk to my husband like that," in the clip. James then seemed to respond to Juliana. Shortly after their altercation, Juliana was removed from the game as she violated the NBA rules by pulling down her mask to yell.
"So, I'm minding my own business, and Chris has been a Hawks fan forever," Juliana said on her Instagram story. "He's been watching the games for 10 years. Whatever, he has this issue with LeBron. I don't have an issue with LeBron. I don't give a f*ck about LeBron.
"Anyway, I'm minding my own business, drinking my [beverage], having fun. All of the sudden, LeBron says something to my husband, and I see this and I stand up. And I go, 'Don't f*cking talk to my husband.' And he looks at me and he goes, 'Sit the f*ck down, b*tch.' And I go, 'Don't f*cking call me a b*tch. You sit the f*ck down. Get the f*ck out of here. Don't f*cking talk to my husband like that.'"
James, on the other hand, seemed unphased by the interaction and told SportsCenter that he was happy to have fans attending the games.
"At the end of the day, I'm happy fans are back in the building," he said. "I miss that interaction. I need that interaction; we as players need that interaction."
Courtside Karen apologizes
After a day of being meme'd, made fun of, and talked about online, Juliana took to Instagram to apologize for her actions.
"About last night… To say things escalated quickly at yesterday's game is an understatement, and I want to apologize for losing my cool and removing my mask in the heat of the moment," she wrote. "My husband is a huge sports fan and we're passionate people, and let's be real: sports wouldn't be sports without a little trash-talking.
"What should have been a quick back-and-forth between two adults got out of hand and my natural instinct to stand up for the man I love kicked in," she continued. "Did I get defensive when that happened? Yes. Did I use offensive language when I could have taken the higher road? Yes. And for these things, I take full responsibility."