'Ink Master' Fans Want This Former Contestant to Replace Oliver Peck as a Judge
Since the inception of Ink Master in January 2012, Dallas-based tattoo artist Oliver Peck starred in the reality competition series as a judge alongside musician Dave Navarro and South Florida-based tattoo artist Chris Nunez.
However, he and the producers of the show mutually parted ways after 13 seasons once pictures of him in blackface resurfaced. Who do fans want to join the judging panel after Peck's dismissal?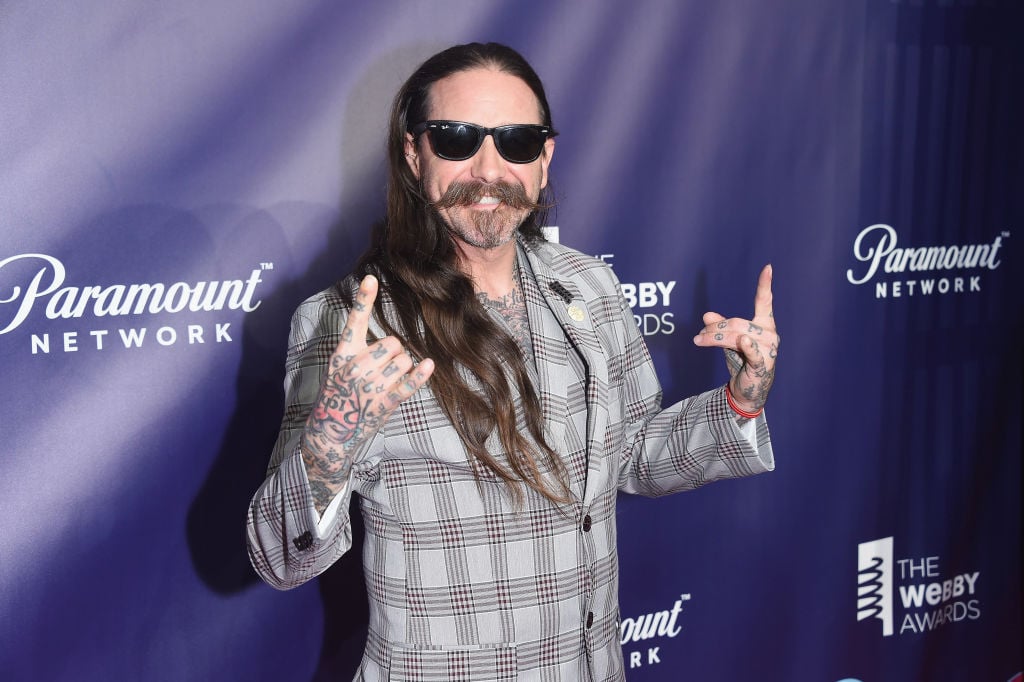 Oliver Peck mutually parted ways with 'Ink Master' after 13 seasons
On January 2, 2020, only a few weeks before the 13th season of Ink Master premiered, TMZ released photos of judge Oliver Peck dressed in blackface for several different Halloween costumes.
In one of the pictures, the famous tattooer is covered in black makeup and wearing a jersey while dribbling a basketball. For another photo, he posed in blackface and a superhero costume with the letter "N" on it.
Finally, in a string of pictures, Peck is seen applying the black makeup over his tattooed body. It's unclear when the Ink Master star took the pictures, but they were pulled from his old MySpace account.
A few days after the photos went viral, the judge took to his Instagram to apologize for his "completely inappropriate, insensitive, and immature behavior."
In a follow-up post, the famous tattooer announced he and the producers of Ink Master "decided it's best to part ways" after 13 seasons. In May 2019, Paramount Network announced they renewed the competition show for Season 14, so they'll have to replace Peck with someone else.
Many fans took to Reddit to weigh in on who they think would be a great replacement judge.
'Ink Master' fans want Tommy Helm to join the judging panel
Overwhelmingly, Ink Master fans on Reddit want Season 1 runner-up Tommy Helm to join Dave Navarro and Chris Nunez because he "seems fair and chill."
Additionally, Helm hosted a spin-off of Ink Master, titled Tattoo Nightmares, where they helped clients cover up tattoos they regretted. Some fans believe that because he "knows what a bad tattoo looks like," he would "make a good judge."
His experience with hosting Tattoo Nightmares for three seasons also has some fans convinced that it makes him a perfect fit for a judge as he has the personality for it. Another user argued the tattoo artist is "clear and concise," has a "likable personality," and the experience to have an authoritative voice.
Other Reddit users in the Ink Master community suggested Season 7 winner, Anthony Michaels because of how his "zen-like personality" would contrast with the drama.
Additionally, some believed fan-favorite Kelly Doty, who hosted spin-off Ink Master: Angels would fit as she "has a love of the art" and likes to lift people up instead of tearing them down."
Even though many wanted one of these former contestants to return as a third judge, some argued they preferred to see someone new who held more weight in the tattooing community.
As of now, Paramount Network has not announced who they will replace Peck with or if they are even adding a third judge. Watch Ink Master Tuesdays at 10 p.m. EST on Paramount Network.