'Ink Master' Season 13 Artist Hiram Casas Thinks the Pardons Are Unfair Because the Judges Can Be Biased
On Ink Masters: Turf Wars, Nevada-based tattoo artist Hiram Casas never has a problem giving his opinion on anything. Therefore, when fans asked him how he felt about the pardons, Hiram didn't hold back.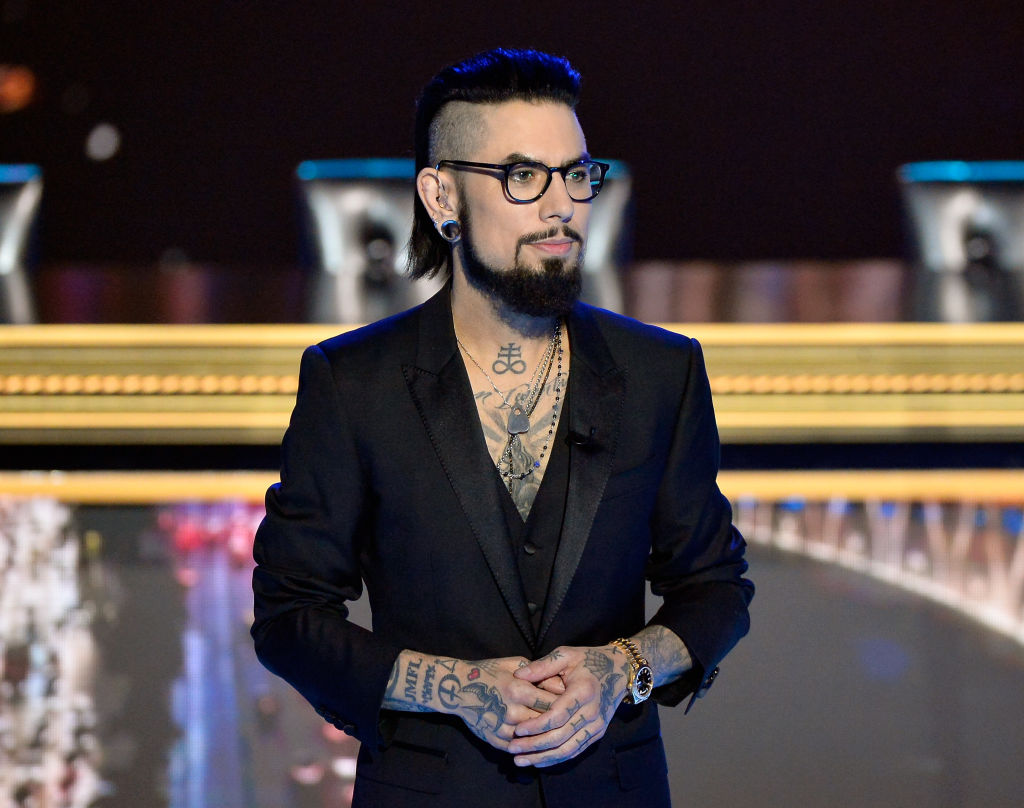 Hiram Casas on 'Ink Master'
From Las Vegas, Nevada, Hiram Casas is currently competing on Ink Master: Turf Wars as part of Team West. In his intro interview, Hiram explained he came to Nevada from Cuba and quickly found a job as a tattoo artist because of the language barrier.
He then ended up falling in love with the craft and now tattoos full time. Additionally, Hiram is proud to represent the West, specifically his state of Nevada, because they "opened their arms" to him as an immigrant, and his entire family has now relocated there as well.
So far, he's done great on the show with a few standout tattoo pieces and hasn't landed in the bottom yet. This season, for the first time, if an artist does land in the bottom, and ends up getting eliminated, then a judge can "pardon" them, meaning the artist has another chance to compete for the Ink Master title.
Several Turf War contestants, namely Hiram, are very against the pardons.
What are pardons on 'Ink Master?'
As Team East artist Jessa Bigelow explained, each judge has one pardon they may use at any time during the season. These pardons are used "to immediately bring back an eliminated artist they feel was sent home too early or on a good tattoo!"
Even though every judge has a pardon, they don't have to use them if they don't want to. So far, Dave Navarro is the only one to use his pardon, and he saved Season 10 returnee, Jason Elliott.
Hiram Casas thinks the pardons are unfair
When asked about his thoughts regarding the pardons, Hiram admitted he thought they were "bulls**t." According to the Nevada-native, he "thought pardons were planned as a way to make a fair fight for people who were competing for the first time against veterans with experience."
Therefore, Hiram felt it was unfair that Dave Navarro pardoned Jason because now the veteran can "compete for a third time against people who never did it before."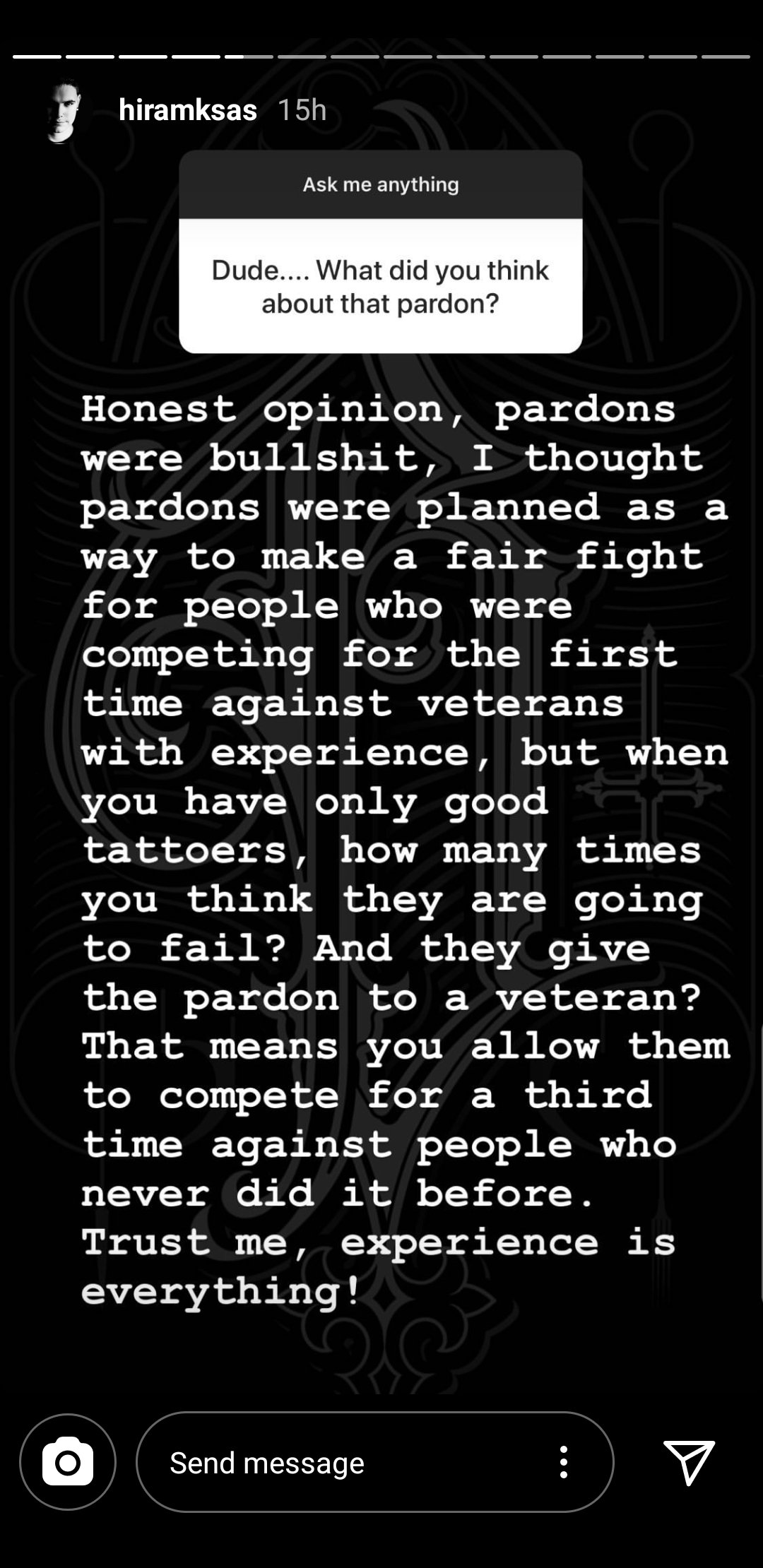 Additionally, the Nevada-based tattoo artist believes the judges can be biased because "it seems like they can bring back whoever they think could do better in the competition, based on what? There are no real parameters, only their opinions."
In another post, Hiram claimed when "a judge gives a pardon he is already playing favorites" because they are only assuming the artist will do better. Therefore, it seems like "they just like that contestant over the others."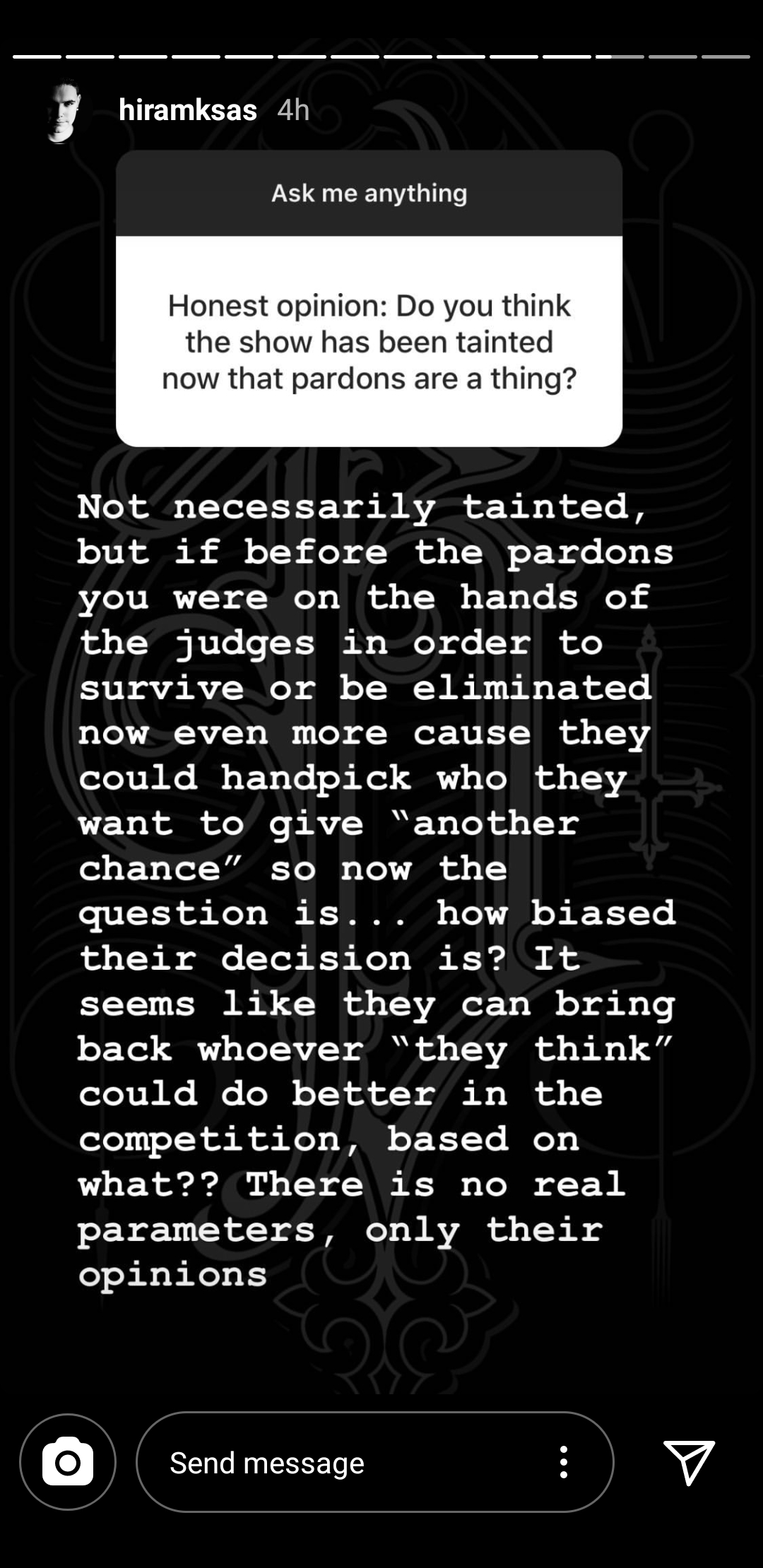 Additionally, the Nevada-native explained the pardon "doesn't make any sense" because the only way to progress in the competition "is hoping that your opponent drops the ball in a specific challenge."
For example, if a contestant works hard and wins the skull advantage, then "strategically distributes the skulls," eliminating another opponent, and then the judges pardon the loser, that technically "stole the advantage from the team that worked for it."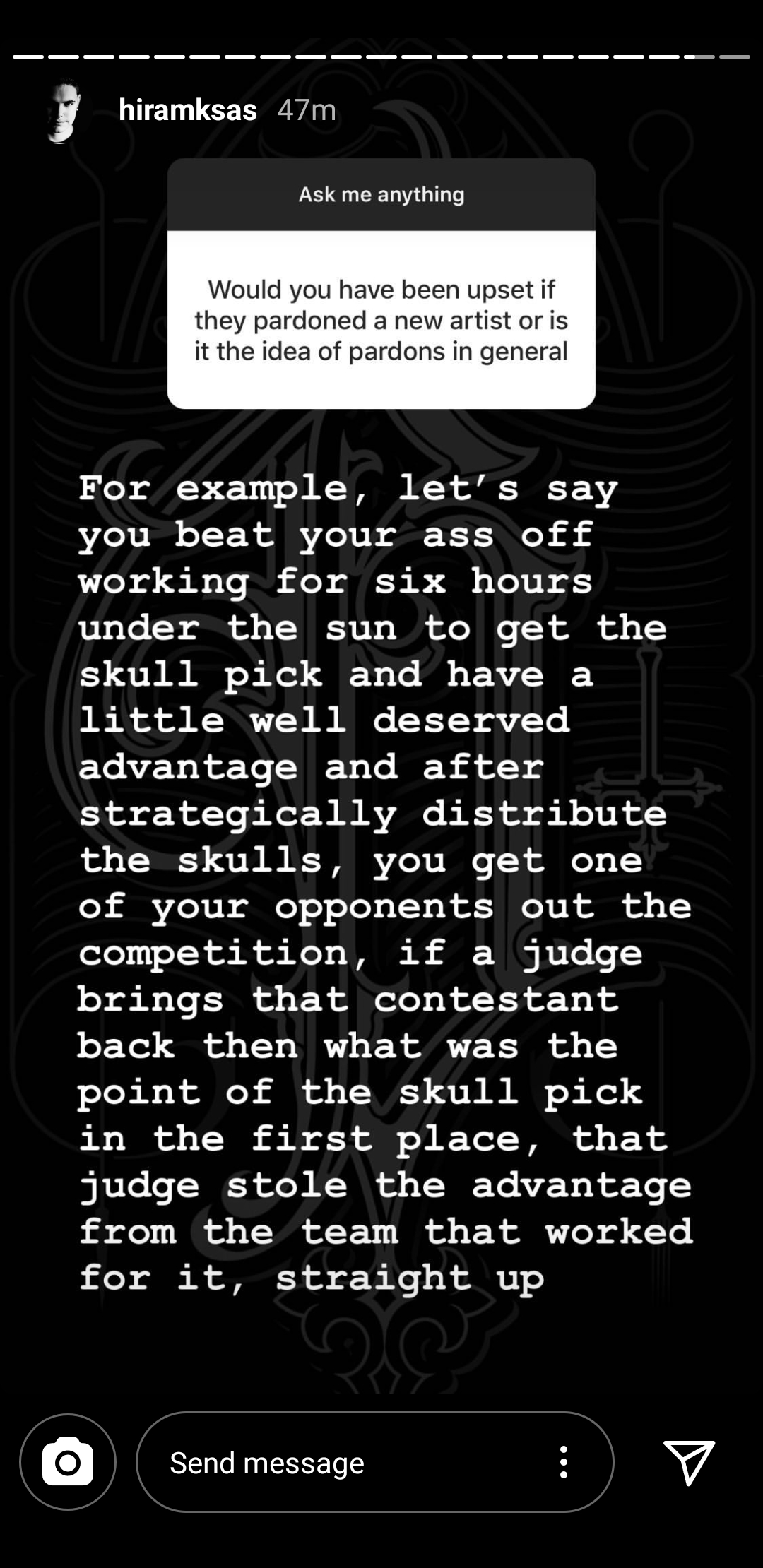 Finally, Hiram noted he wouldn't have a problem with pardons if they leveled the playing field with newcomers and veterans, but instead, they gave someone a third shot.
Watch Ink Masters: Turf Wars Tuesdays at 10 p.m. EST on Paramount Network.