'Ink Master' Star Jessa Bigelow Opened up About the Hardest Part of Competing on the Show
For Season 13 of Ink Master, the theme is Turf Wars, and the 20 artists compete in teams based on their regions: South (Jason Elliot, Money Mike Thornton, Nychelle Elise, Jordi Pla, and Patrick Flynn), East (Jimmy Snaz, Jessa Bigelow, K Lenore Siner, Emac, and Jordan Hicks), West (Angel Rose, Bob Jones, Raul Ugarte, Hiram Casas, and Arlene Salinas), and Midwest (Frank Ready, Jake Parsons, Jordan Allred, Kelly Severtson, and Jerrel Larkins).
The winner will receive a $100,000 cash prize, an editorial feature in Inked Magazine, and of course, the coveted Ink Master title. Jessa Bigelow is a competitor on Ink Master: Turf Wars, who doesn't get much air time but consistently completes top-notch tattoos every week.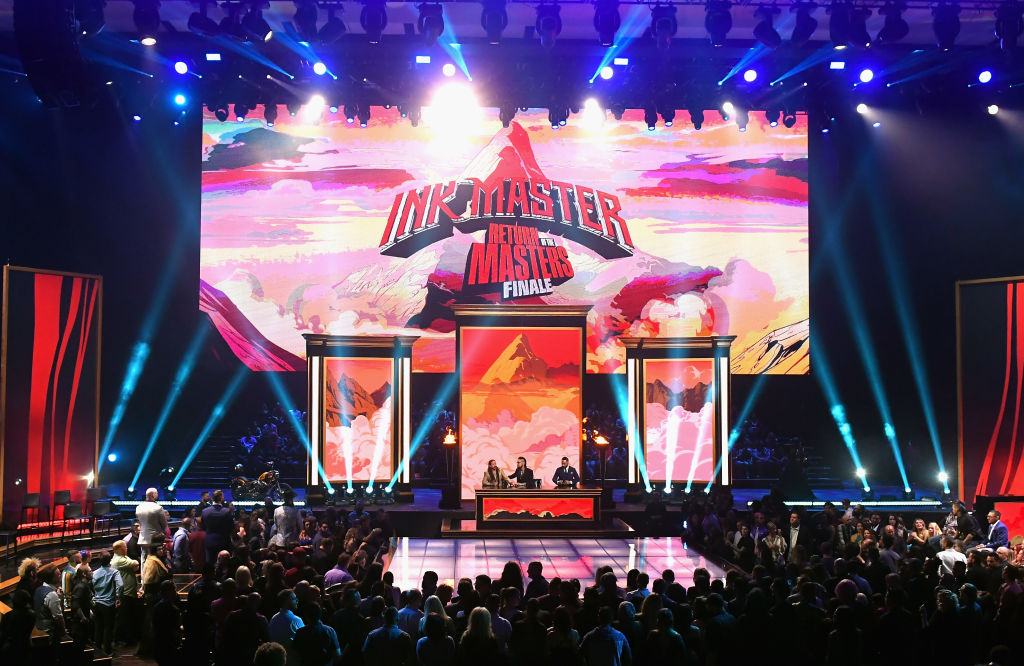 After winning their first challenge, despite only having three artists on Team East, the neo-traditional specialist took to Instagram to answer any questions her followers might have.
In one response, Jessa revealed the hardest part of competing on the show from her perspective, and how appearing on Ink Master changed her as a person.
Jessa Bigelow on 'Ink Master' Season 13
Before participating on Season 13 of Ink Master, Jessa Bigelow tattooed and pierced full-time alongside her fiance in New Jersey-based shop, Gallery of Ink, which she also co-owns.
Jessa first became interested in the art because her father is covered in tattoos, and she used to fill them in with a marker as well as accompany him to appointments as a child.
Now 27-years-old, Jessa first started in a tattoo shop almost ten years ago cleaning and helping customers before learning how to tattoo. When she's not in the shop, Jessa travels with a group of women, Tattoo Like A Girl, and they attend conventions and guests spots around the country.
For Ink Master Season 13, Jessa was selected to join Team East alongside returning artist Jimmy Snaz, K Lenore Siner, now-eliminated Emac, and Andrew Hicks, who quit the first day.
Even though Jessa hasn't received a lot of screen time as of yet, her New Jersey-inspired tattoo from the first episode, traditional fairy, and schematic tattoo of a vintage typewriter have been heavily praised by the judges, and she has yet to see the bottom.
In fact, her team won the most recent challenge with their Earth-inspired tattoos. 
Jessa Bigelow explained the hardest part of competing
After the episodes air, Jessa asks her Instagram followers if they have any questions for her. One user asked what the hardest part of competing on the show is from her perspective.
The artist admitted "dealing with issues or stuff going on at home that I couldn't be there to handle" took a toll on her. She also revealed she "was mentally strained on top of a 12 hour day" and found it difficult to "stay creative/perform at my peak," as well as getting "critiqued on everything."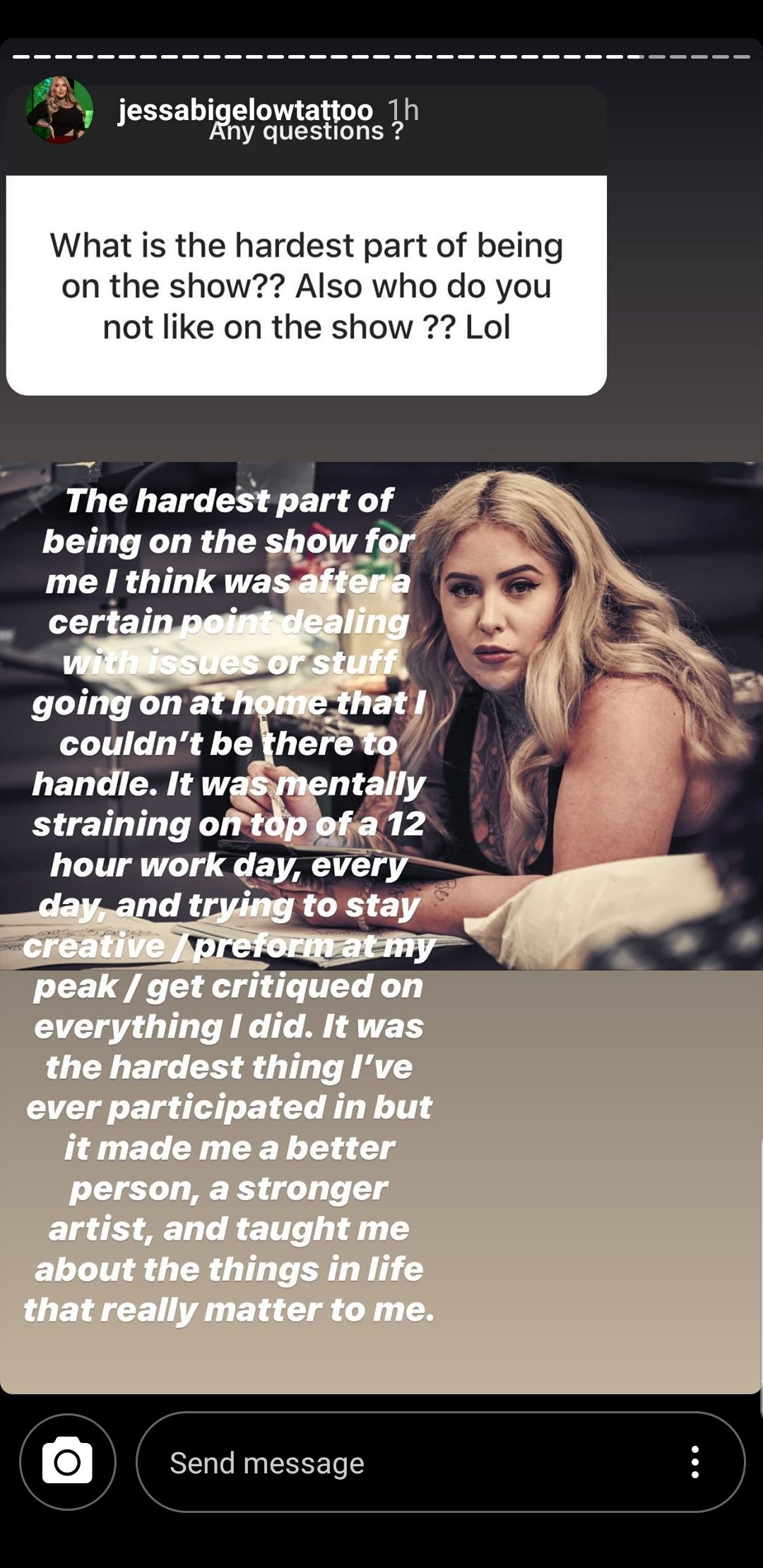 Even though it was the hardest thing Jessa has done, she feels "it made me a better person, a stronger artist, and taught me about the things in life that really matter to me."
In a separate post, Jessa revealed another difficult part of competing is that the viewers at home judge her work as well as her appearance. Watch Ink Master Tuesdays at 9 p.m. EST on Paramount Network.