'Ink Master' Returning on Paramount+ in 2022
Reality competition show 'Ink Master' is continuing on Paramount+ after getting canceled on Paramount Network. New episodes are scheduled to air later this year.
The reality competition show Ink Master features tattoo artists competing in various challenges to prove their skills. Every week, the contestants are eliminated until the last one standing wins, receiving a $100,000 grand prize, a feature in Inked magazine, and the title. Last year, Paramount Network canceled the program, wanting to focus on creating other content. However, streaming giant Paramount+ has picked up the series and plans to continue airing it on its platform. While it's unclear who will return as judges, it's probable Oliver Peck isn't coming back to the series.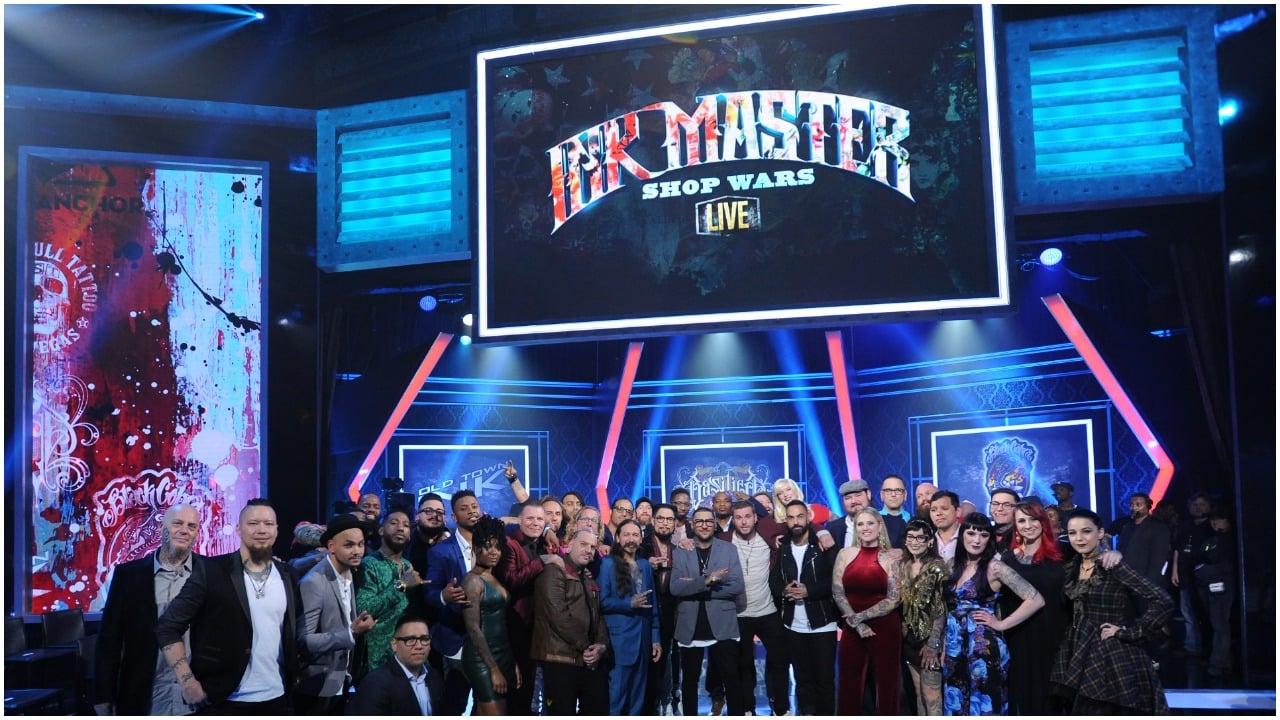 Ink Master will return on Paramount+
Last year, Paramount Network announced it would cut the tattooing reality show Ink Master, which premiered in 2012, as it planned to focus on television movies and mini-series.
However, streaming giant Paramount+ has revealed it will pick up the series and continue airing new seasons on its platform.
The show has created three spinoffs, including Ink Master: Redemption, Ink Master: Angels, and Ink Master: Grudge Match, but it's unclear if those series will return on Paramount+ as well.
Judge Oliver Peck is likely not returning
Musician Dave Navarro and tattoo artists Oliver Peck and Chris Núñez have served as the judges of Ink Master, with Navarro also the host since the inception of the reality show.
They are usually accompanied by a renowned tattooist specializing in the tattoo style chosen for that week's challenge. A few weeks after Ink Master Season 13 premiered, TMZ released photos of Peck using blackface for multiple Halloween costumes.
One picture depicted the artist covered in black makeup and wearing a jersey while dribbling a basketball, and another shows him posing in blackface, wearing a superhero costume with "N" on the chest. It's unclear when Peck uploaded the photos, but they were retrieved from his MySpace account.
Shortly after the posts went viral, the judge apologized for his "completely inappropriate, insensitive, and immature behavior" on Instagram. He also revealed the mutual decision to part ways with Ink Master after 13 seasons.
It's unclear if Dave Navarro and Chris Nunez will continue to host
Before Peck's departure, Paramount Network announced in May 2019 that they would renew the reality competition series for season 14 before ultimately pulling the plug on it.
Even though it's continuing on Paramount+, Ink Master will likely not include the tattooist as a judge. It's also unclear if Navarro and Núñez will remain on the series but probable. When it comes to replacing Peck, many fans expressed on Reddit their desire for season 1 runner-up Tommy Helm to join the crew.
He previously hosted spinoff Tattoo Nightmares, where he helped clients cover up tattoos they regretted. Some fans noted his experience would pay off as a judge because he "knows what a bad tattoo looks like" and has the personality for it.
Others argued season 7 winner Anthony Michaels due to his "zen-like personality" or fan-favorite Kelly Doty, who hosted spinoff Ink Master: Angels. A premiere date for the next season of Ink Master hasn't been released.