'Ink Master' Season 13 Episode 10: Which Two Artists Packed up Shop and Went Home?
In Ink Master Season 13 Episode 10, the final ten contestants competed against each other individually in head-to-head style battles, much to the delight of Jerrel Larkins, who feels misunderstood and ignored by his team.
The losers of the battles then faced off in an elimination tattoo that sent two talented artists home.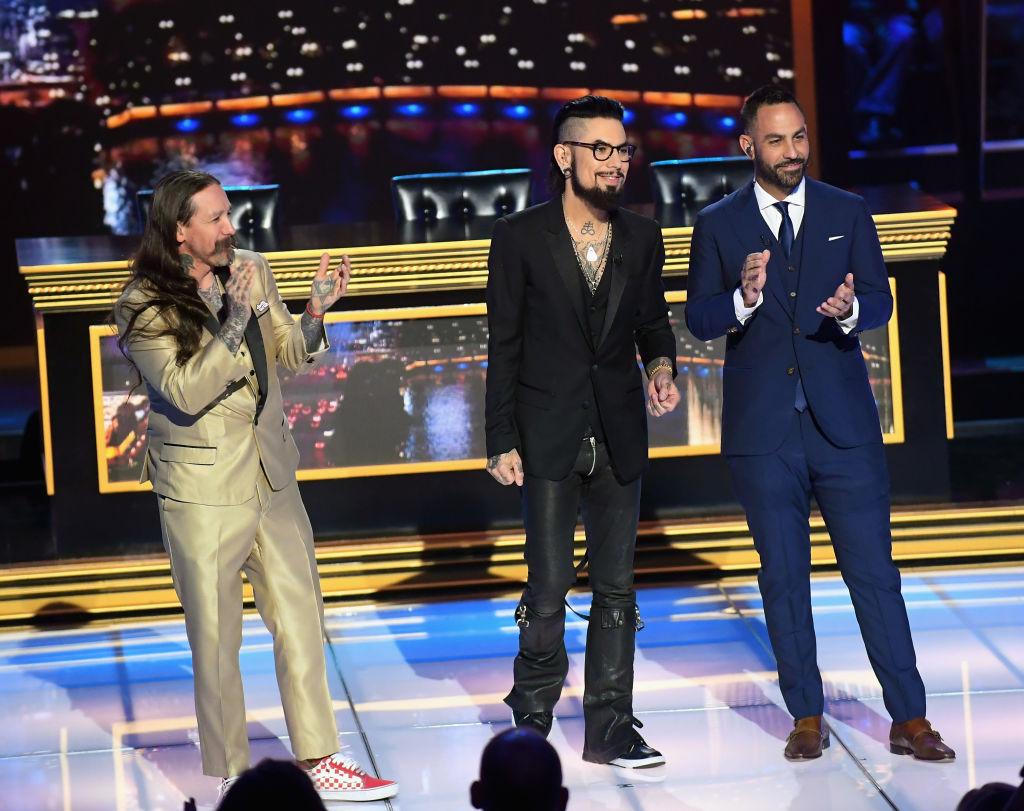 'Ink Master' Season 13 artists faced-off individually in Episode 10
For the first time this season, instead of competing in a team challenge, the artists faced-off against each other in head-to-head style battles. Every battle featured a different style, and those who lost were placed up for elimination.
The teams who had the least amount of members picked first, and the lone Jason Elliott from Team South picked tribal. Then, returnee Jimmy Snaz from Team East picked his usual American traditional style with Jessa Bigelow purposely selecting tribal in the hopes of beating Jason.
Team Midwest's Jerrel Larkins went with Biomech because he wanted to face off against Bob Jones, Kelly Severtson chose Japanese, and returnee Frank Ready selected fine line black and grey.
Due to his experience, Team West's Raul Ugarte went with Japanese, and returnee Angel Rose chose black and grey, leaving Hiram Casas to compete against Jimmy in the Grudge Match star's favorite style.
Unfortunately, Jerrel's canvas couldn't sit through the entire tattooing session and left after around three hours.
Artists who lost competed in an elimination round
Even though the judges critiqued the tattoos "blind," or without knowing who drew the tattoo, Oliver Peck immediately knew which one belonged to Jimmy Snaz.
While they loved several different aspects of the artists' pieces, no one received the top tattoo. Jessa Bigelow beat Jason as she'd hoped, surprisingly Hiram edged Jimmy out in his own style, Kelly won leaving Raul in the bottom, Angel got the better of Frank, and Jerrel's unfinished tattoo also placed him up for elimination.
The bottom five then competed against each other in a style chosen by the winners, illustrative black and grey, of the mythical creature, griffins.
Who went home on 'Ink Master' Season 13 Episode 10?
Jerrel and Jimmy's tattoos were saved by the judges first, even though Chris Nuñez didn't like the Grudge Match star's drawing. They noted Jason and Raul both delivered "dynamic" illustrations but called out their "messy" work.
Finally, the judges praised Frank for being "one of the few" artists to get the proportions on the legs correct. However, they noticed his "rough" shading. Due to the many problems in Raul's griffin, he was the first artist sent home.
While Dave Navarro voted for Frank to pack up shop, Chris Nuñez and Oliver Peck both opted for Jason, eliminating him for a second time. Therefore, Team South is the first team to be knocked out of the competition.
Team West and Midwest both have three members each, and Team East has two. Additionally, the Midwest and East are aligned, leaving the West to fend for themselves. Watch Ink Masters: Turf Wars Tuesdays at 10 p.m. EST on Paramount Network.