'Ink Master' Season 13: Midwest Artists Jerrel Larkins and Jordan Allred Are Dating
The theme for the 13th season of Ink Master is Turf Wars, and the artists compete in teams with others "repping" their hometown region. A total of 20 contestants from the East (Jimmy Snaz, Jessa Bigelow, K Lenore Siner, Emac, and Andrew Hicks), the South (Jordi Pla, Patrick Flynn, Nychelle Elise, Money Mike Thornton, and Jason Elliott), the West (Arlene Salinas, Hiram Casas, Raul Ugarte, Bob Jones, and Angel Rose), and the Midwest (Jerrel Larkins, Jordan Allred, Kelly Severtson, Frank Ready, and Jake Parsons) are all competing for the $100,000 grand prize, an editorial feature in Inked Magazine, and of course, the Ink Master title.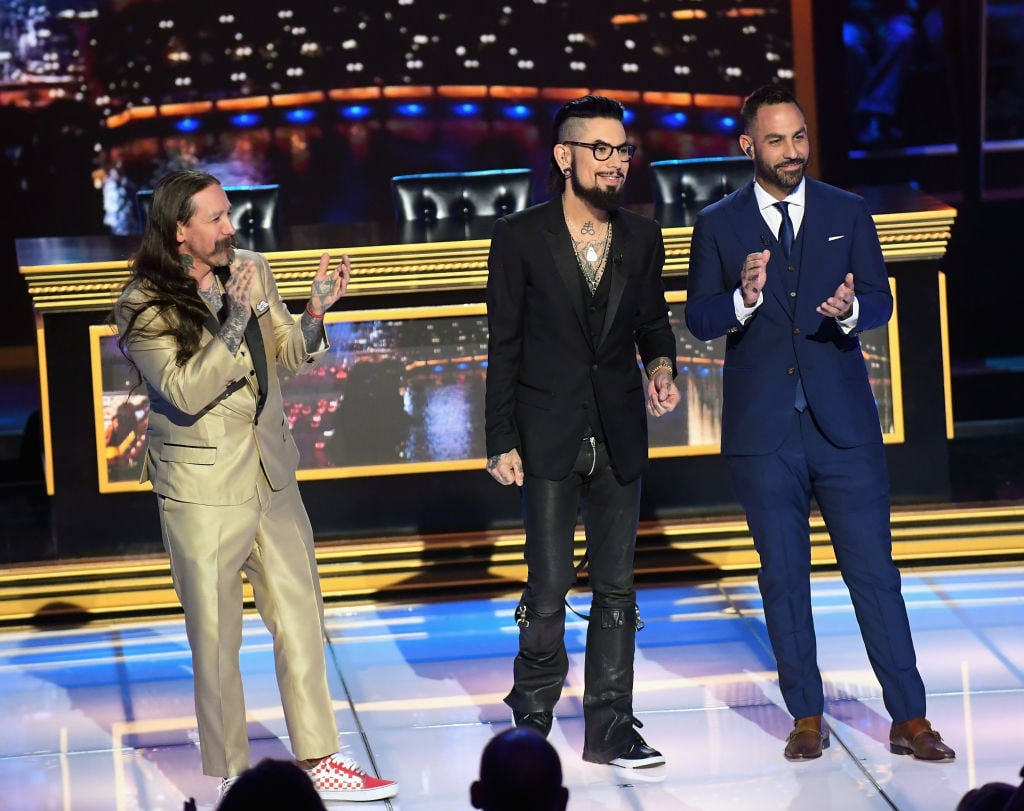 Unfortunately, only weeks before the 13th season of the reality show aired, controversial pictures of judge Oliver Peck dressed in blackface resurfaced. Therefore, Peck, who has been a judge since the first season, and the show mutually parted ways.
As a result, fans of the famed tattoo artist threatened to boycott the show. Even so, two contestants have found love throughout the controversy. After a couple of episodes aired, Midwest artists Jerrel Larkins and Jordan Allred publicly announced they are dating on Instagram.
Jerrel Larkins and Jordan Allred are on 'Ink Master' Season 13
From Boise Idaho, Jordan Allred described the Midwest as a "really wholesome place" that is full of kind of creative people. She got into tattooing at a young age because she was involved in art and found herself creating "custom artwork for everybody."
Allred specializes in fine line tattooing. Also a Midwest artist, Colorado-native Jerrel Larkins, explained their team is "solid" because the others are knowledgeable, align great together, shade, and pack color well.
Specializing in black-and-grey, he became a tattoo artist because he thought it was "badass" and noticed the occupation kept drawing him into it. The other Midwest artists include returning competitor Frank Ready (Oklahoma City, OK), Kelly Severtson (Chicago, IL), and Jake Parsons (Denver, Colorado).
After three episodes, the team has never landed in the bottom, and they pulled out their first win last week. The Midwest and West Coast are the only two teams that still have all five of their artists. Team South and East are both down by two.
Jerrel Larkins announced he and Jordan Allred are dating
On January 17, 2020, a few days after the second episode aired, Larkin announced he and Allred were dating on his Instagram story.
A fan asked if he found "new love" on the show, and Larkin posted a picture of the two drinking wine with text explaining, "I met someone amazing on the show, and a great thing we share is understanding not only this industry but what we were faced with and had to go through on the show day after day. I'm very thankful and beyond words. And now y'all know."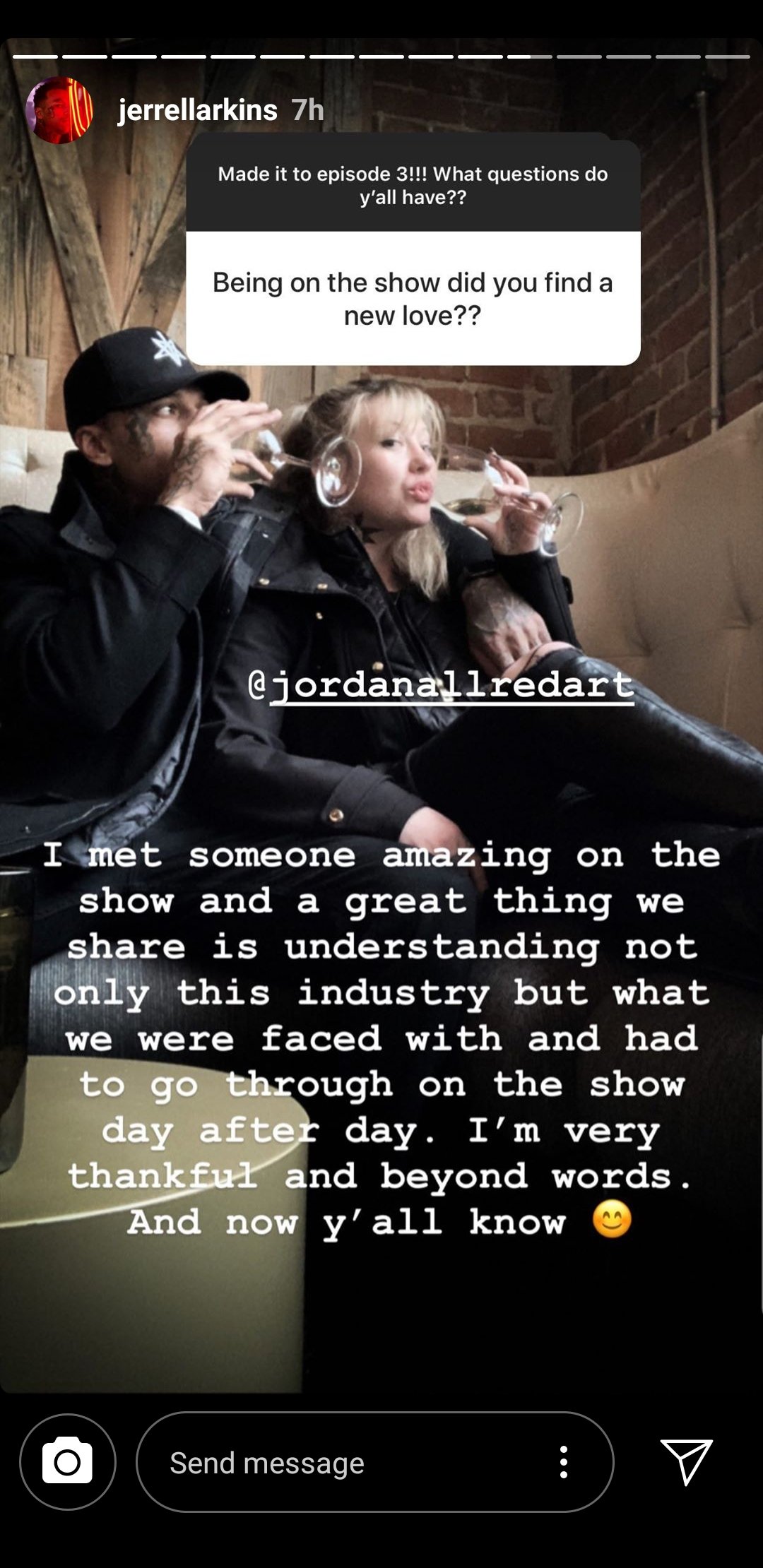 Allred reposted the response to her story, confirming the new relationship. The two have since co-hosted an Ink Master watch party alongside their Midwest teammates.
Watch the tattoo-based reality series Tuesdays at 10 p.m. EST. on Paramount Network.