'Inner Child' Co-Writer Ellis Miah on Why the BTS Song Resonates so Much With Fans
Ellis Miah has written, produced, and remixed songs with several big-name artists, including Jennifer Lopez, Sia, Miley Cyrus, and Yoko Ono. Most recently, Miah co-wrote "Inner Child" on BTS's album Map of the Soul: 7.
He co-wrote the song with KOOLKID, ARCADES, Adien Lewis, BTS members V and RM, and Pdogg from Big Hit Entertainment. Map of the Soul: 7 recently debuted at No. 1 on the Billboard 200 chart, and "Inner Child" has spoken to BTS fans around the world.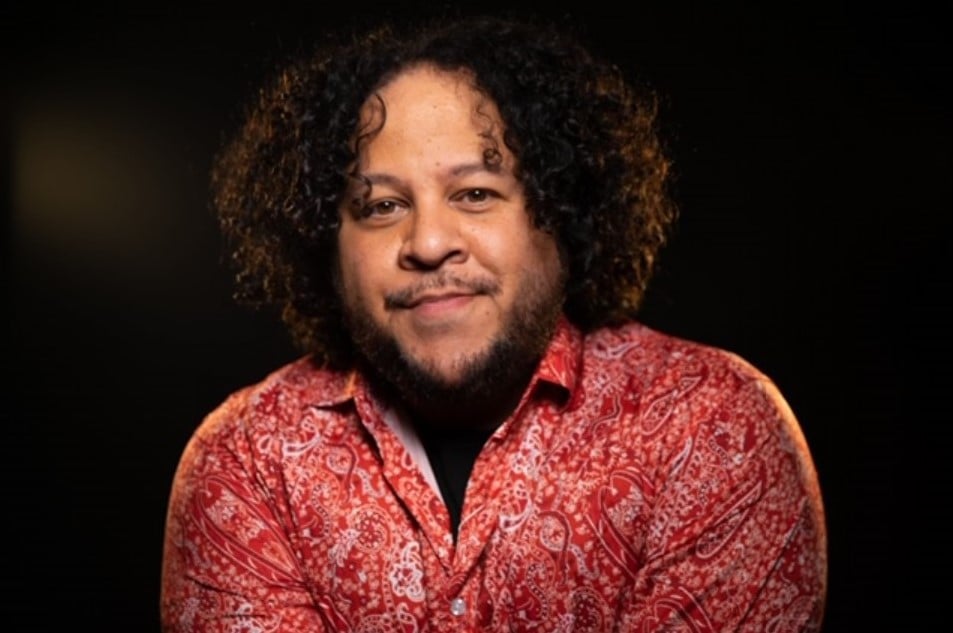 How the song came to be on BTS's album 'Map of the Soul: 7'
Miah signed his first production deal when he was just 11 years old. Since then, he knew that he wanted to sing and perform. Over the years, that drive to perform has evolved into wanting to create music in any way he can.
"Anything where I get to take what is in my head and manifest it or turn it into something else is definitely something that brings me joy," he said.
In July 2019, Miah sat down with ARCADES, KOOLKID, and Lewis for a writing session in Los Angeles.
"And we originally just started jamming and writing to an idea that we had. And that idea made its way over to Big Hit. And then we started sort of trading ideas and melodies and concepts and lyrics. So the track itself was partially recorded here in Los Angeles and in London and in Korea. So basically it started on a really great afternoon in July."
Ellis Miah could not believe he collaborated with BTS
In August 2019, the songwriters began the process of sending the track back and forth to V, RM, and Pdogg. This lasted until October of that year, and by November 2019 Miah's work on "Inner Child" was finished. Even though the song was expected to appear on the album, Miah couldn't quite believe it.
"I really was sort of living with bated breath until the tracklist came out… I know that we use this so often, but BTS, they are The Beatles for a generation. When you look at the scope of not just music and fashion, but culture, it's like The Beatles," Miah said. "So it was really just kind of mind-blowing to me. And as good as the record is, as much as I love the record, I just was kind of in disbelief. I was waiting until I saw the tracklist, and then it was like, 'Okay, it's happening.'"
Why 'Inner Child' resonates so much with fans
Even though Miah has worked with several mainstream artists, the release of Map of the Soul: 7 has been like nothing he's ever experienced.
"Seeing how the fans resonate with the entire album and then seeing what 'Inner Child' has taken on for so many people. I don't think any of us expected it. Going into it you don't think about those things. It's just been this wonderful gift to experience," Miah said.
After the album came out, BTS fans started the hashtag #InnerChildChallenge on Twitter. With the challenge, fans posted photos of their younger and current selves along with a message to their younger self. The posts were so touching, Miah felt inspired to take part in the challenge himself.
"Some of these fans, the things that they are sharing is so moving and so touching and to in some small way be a part of what is inspired… That really is a gift. And to take it all in, it hasn't, it's still not quite real for me," he said.
While the response to the song has been overwhelming, Miah recognizes why "Inner Child" resonates with so many BTS fans.
"Anybody that has gone after a dream, it's never a walk in the park. And I think everybody, you know, adolescence and childhood for so many different reasons can be difficult times for people," Miah said. "And when you're young and you know what you want to do, there are so many times where… you know where you want to get to. But how you get there just seems impossible. And I think that part of 'Inner Child' touches that and part of what V delivers encompasses that."
What's next for Ellis Miah after working on 'Inner Child' with BTS
After working with BTS on "Inner Child," Miah has multiple DJing projects in the works. He also has more writing sessions planned with ARCADES, KOOLKID, and Lewis.
"Adien and I will be meeting up with ARCADES and KOOLKID in a couple of weeks. We're trying to figure out whether we'll go to London or they'll come here. We're trying to tempt them with the sun," he said.