'Insecure' Star Christina Elmore 'Shocked' by Fans' Reaction to Condola Keeping the Baby
Insecure fans were upset with Condola for keeping her baby and didn't hold back online after her announcement last season. Condola's actor, Christina Elmore, admitted their reaction "shocked" her, especially as viewers are seemingly only upset with her and not Lawrence.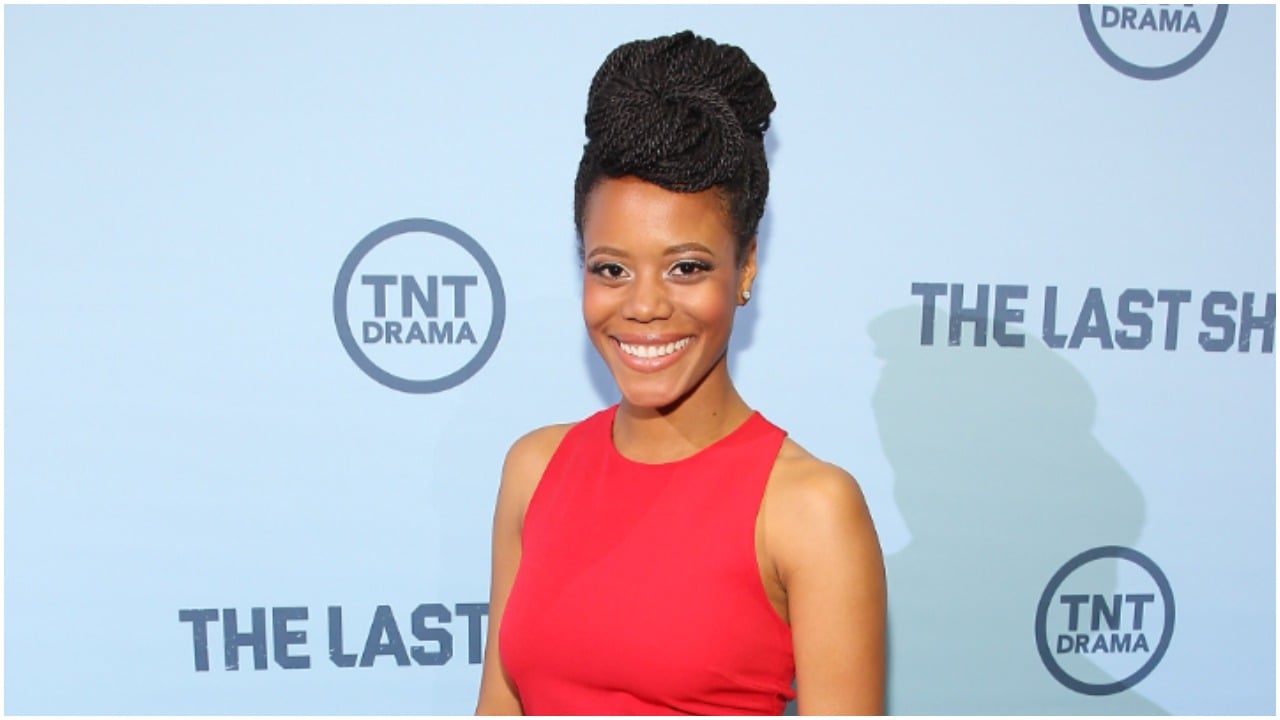 Christina Elmore thinks fans' reactions to Condola keeping baby is rooted in 'misogyny'
Partly out of wanting Issa and Lawrence back together, many viewers wished Condola didn't keep the baby after realizing he fathered her unborn child.
Some fans accused her of planning to get pregnant and "trapping" him. Condola's actor, Christina Elmore, admitted she was "very shocked" by many viewers' reaction to her character choosing to keep her child instead of terminating the pregnancy in a recent interview with Insider.
She pointed out that Lawrence seemingly bears no part of the blame, noting, "it took two people to make a baby." The actor called it "inherent misogyny" as fans are upset at her character, who didn't come between Issa and Lawrence.
Many fans also questioned why the two didn't use contraceptives, and Elmore explained that "anytime someone has sex, they need to realize that it could lead to a baby."
Condola announced her pregnancy at the end of 'Insecure' Season 4
Introduced as Tiffany's co-worker, Condola initially met Lawrence at a baby shower, and the two began dating. During Lowkey Thankful, he attended a Thanksgiving party with her friends, and one drunk friend admitted Condola might have used him as a rebound after her recent divorce.
He later asked her about it, wondering if they were only '"f— buddies." During the conversation, he reminded her of a comment she made that night about not wanting a family.
While Condola clarified she didn't mean that, she did admit she had no plans to remarry any time soon. Their talk turned to his ex, Issa, with whom she planned a block party, as she wondered if he was over the long-term relationship.
They later broke up after that episode, and he soon reunited with Issa. However, Condola revealed she was pregnant with Lawrence's baby, effectively ending the rekindled romance. 
Lawrence and Condola are currently having a hard time co-parenting
During the Nov. 7 episode, fans got a glimpse into the new parents' lives. As Lawrence is enjoying his new job in San Francisco, Condola texted him, letting him know she welcomed their baby into the world.
When he arrived, he found out she named their son Elijah Mustafa after her grandfather, and they began to navigate their co-parenting relationship. Lawrence became annoyed with Condola making decisions for their child, leading to a public argument.
As he continued enjoying his life in San Francisco and flying in on the weekends, Condola had her hands full with the baby. Things came to a head when they initially agreed Jah could stay overnight with Lawrence as Condola rescinded the offer, claiming she didn't trust him.
He then claimed he would do anything to receive time with his son, resulting in her kicking him out. Although he later apologized, it's still unclear what their co-parenting relationship looks like moving forward. Insecure airs Sundays on HBO.