'Insecure': Fans Are Convinced Condola Hayes Planned to Get Pregnant
In 'Insecure' Season 4 finale, Condola revealed her unexpected pregnancy with Lawrence. Some fans think he 'trapped' him and planned it.
When it seemed like things were looking up for Issa and Lawrence, his ex Condola announced her pregnancy with his child in the season four finale of Insecure. While some think it was unplanned, others aren't convinced.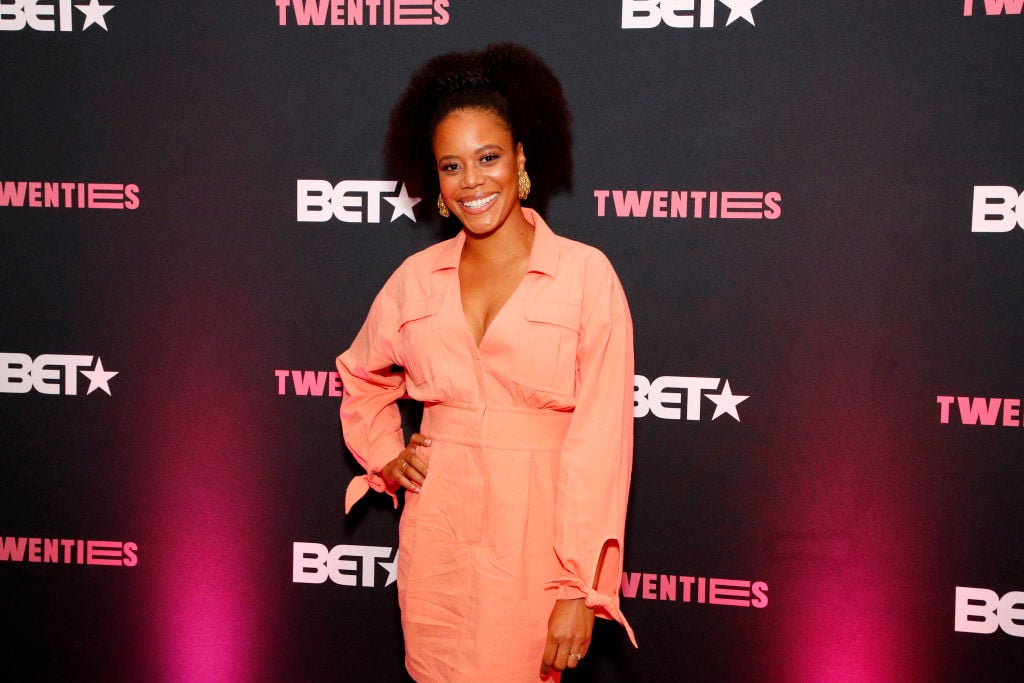 Condola Hayes and Lawrence Walker previously dated
After Condola (Christina Elmore) met Lawrence (Jay Ellis) at Tiffany DuBois' (Amanda Seales) baby shower, the two began dating. Although Condola was planning a block party with Lawrence's ex, Issa (Issa Rae), the awkwardness didn't bother them too much, and they seemed happy until Lowkey Thankful.
He arrived at her house early, fixed her sink, and served as a suitable co-host for her friends. Nikki (Robin Thede), an especially drunk friend, spilled that Condola rebounded to him after dealing with her divorce.
After everyone left, she pointed out that he invited himself even though she had a great time with him, which led Lawrence to believe Nikki might have been right. While Condola insisted she never considered him a "f**k buddy," Lawrence reminded her of a previous comment she made about not wanting a family.
Condola claimed she never said she didn't want a family but admitted she didn't have any current plans to remarry because of her recent divorce. Lawrence asked if she was over her ex, and Condola brought up the awkwardness between them, his ex, Issa.
While he reminded her he ended things with the culture curator, Condola pointed out they only broke up because she cheated. She then asked what if Issa never stepped out on the relationship, and Lawrence didn't immediately answer.
Instead, the scene cut and the audience finds out in later episodes that they broke up. 
Lawrence Walker and Issa Dee reunited
While it's unclear who broke up with who, it's widely believed Lawrence ended things because he reached out to Issa, wondering if he gave up on them too quickly.
Issa admitted she wished they would have worked things out and revealed she previously drove around to avoid coming home when they were dating. He opened up about his depression due to his job situation and noted he bought her a ring before the cheating.
The two continued their date and eventually went back to his apartment, where they had sex. They decided to rekindle their relationship and began seeing each other again.
In the finale, Lawrence revealed he landed a better job in San Francisco, and Issa contemplated moving in with him at one point. However, he later came to her apartment and announced he was expecting a child with Condola.
Condola Hayes planned pregnancy with Lawrence?
According to Condola, she thought they were "being careful" but found out she was pregnant. While she's sure Lawrence is the father, she noted his involvement in their child's life is his choice.
He told Issa the two were not getting back together, but she admitted the situation was "too much" for her to handle. It's unclear when Condola conceived the baby, but many viewers believe she found out about her pregnancy when she asked Lawrence if they could meet the same night he and Issa reunited.
Some fans think Condola planned the pregnancy because she was likely on birth control and could have stopped taking it. While it's also possible to get pregnant while using contraceptives, one fan thinks Condola already acted weird by ignoring Issa after she and Lawrence parted ways. Therefore, they wouldn't "put it past her."
Another fan theorized that Condola already knew before she reached out to him on the night he hung out with Issa and wanted to see if they would rekindle things, likely for the baby, the next time they talked.
Others think her birth control simply failed and don't believe she "trapped" Lawrence. Fans will have to tune in for Season 5 to find out what happens.