'Insecure': Issa Rae Thinks Her Character Rapped in the Mirror Before Hooking up With Lawrence
[SPOILER ALERT: Spoilers ahead for 'Insecure' Season 4 'Lowkey Happy']
A little over a year after Lawrence Walker ended his five-year relationship with Issa Dee over her infidelity, the two reunited for a night out to rehash what went wrong. After their honest conversation, the exes saw each other in a different light. Insecure stars Issa Rae and Jay Ellis opened up about their characters' reconciliation, including what Issa might have done in Lawrence's bathroom in the "Wine Down."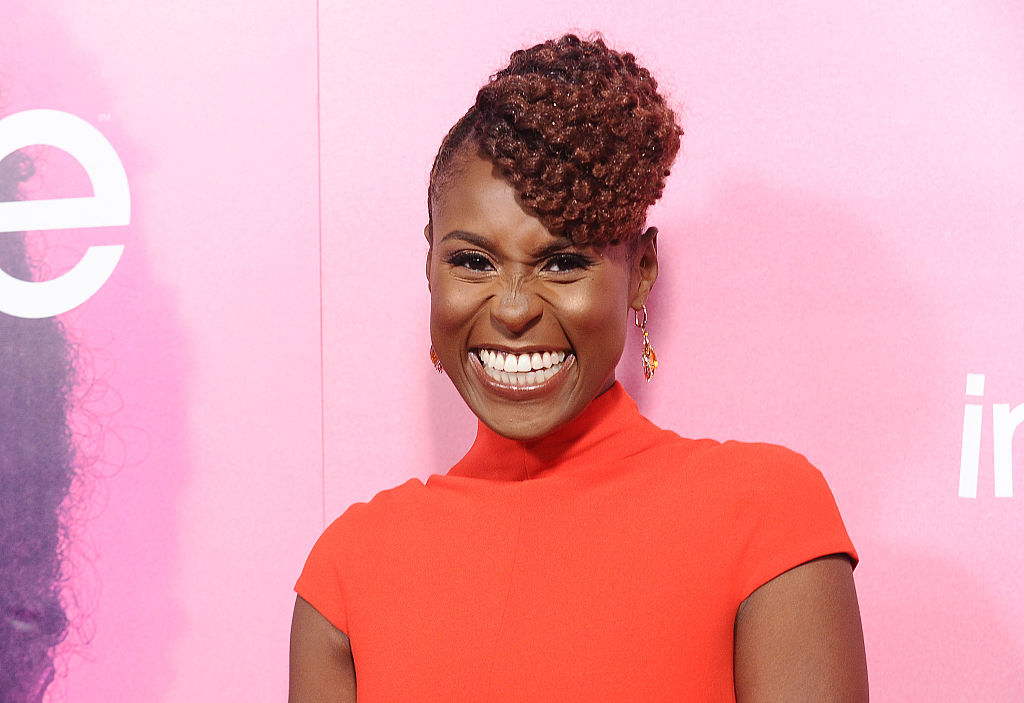 Issa and Lawrence reunited in 'Insecure' Season 4 Episode 8
After Lawrence called Issa to meet up after running into Molly at the airport, the exes hung out at a bar. However, the other bar-goers singing Lizzo's "Truth Hurts" at the top of their lungs proved challenging to have a conversation.
Therefore, they relocated to a restaurant and finally had an honest discussion, "with no eggshells" about their breakup. Condola's question from Friendsgiving clearly touched a nerve with Lawrence because he asked Issa if he gave up too quickly on their relationship after Issa cheated.
She admitted she wished he didn't give up and revealed she felt unwanted by him, causing her to avoid coming home and ending up seeking comfort with another man.
RELATED: 'Insecure' Season 4 Episode 8 Soundtrack — All the Music Featured in 'Lowkey Happy'
Lawrence also opened up and told her he was in a depression at the time due to his job situation. However, he didn't want to go home out of fear he would disappoint Issa.
After their talk, the two went to an Art Walk before going back to Lawrence's apartment. Even though he originally planned to see his other ex-girlfriend, Condola Hayes, after Issa left, she wanted to stay, and he let her, knowing they might not get that chance again.
The two ended up making love before Issa confidently walked home by herself the morning after.
Issa Rae and Jay Ellis discuss their characters' reunion
In the "Wine Down," a behind-the-scenes weekly commentary released after each episode hosted by showrunner Prentice Penny, Issa Rae and Jay Ellis weighed in on their characters' reconciliation.
The actress and co-creator of the show thinks the question Condola asked Lawrence "forced him to think about things in a new light," as well as gave him "bravery" to make the first step and reach out to her character.
During the dinner conversation, Ellis noted how "heartbreaking" it was for Lawrence to hear that Issa drove around to avoid coming home, but it helped his character realize that he had put up a massive wall.
RELATED: 'Insecure': Natasha Rothwell (Kelli) Wrote the Show's Most Recent Episode and Fans Are Obsessed
For the actress, she thinks Issa found out "new truths" about their relationship, such as him buying her a ring and going through depression and not wanting to disappoint her.
After they had the honest conversation, Issa Rae thinks the lack of communication was the "biggest realization" both characters had, which likely led to the passionate sex later that night.
Issa Rae thinks her character rapped in the mirror
When Ellis noted Lawrence recognized he might never get that moment with Issa again when they were in his apartment, Issa Rae pointed out that he almost let his ex walk out of the door.
However, she had to stand up at that moment because she knew he and Condola might rekindle their relationship later that night and wouldn't have the opportunity again.
The actress thinks that when her character asked to use the restroom, she "had a rap" in the mirror before boldly asking Lawrence to stay the night. Even though Issa Rae and Ellis laughed, it's very possible the culture curator rapped in the mirror to hype herself up, as she does it often and gets advice from her mirror reflection.
RELATED: 'Insecure': Why Issa Rae Thinks Her Character Is 'Satisfied' With Lawrence Reconciliation
The two wouldn't answer if their characters get back together or not, but the writer and producer explained Issa is "satisfied." It could mean she's content with receiving the answers she needed from Lawrence or "ready to explore something later down the line" with her ex.
Either way, viewers will have to tune in to find out. Insecure airs Sundays at 10 p.m. EST on HBO.