'Insecure' Star Natasha Rothwell Says She Channels Kelli's Confidence Into Her Personal Life
'Insecure' star Natasha Rothwell said she channels Kelli's confidence into her personal life in a recent interview.
Fan-favorite Kelli Prenny is loved by Insecure viewers for her unique humor, optimism, and they believe she's a good friend. Her actor, Natasha Rothwell, opened up about portraying the likable character, admitting she has channeled some of Kelli's confidence into her personal life.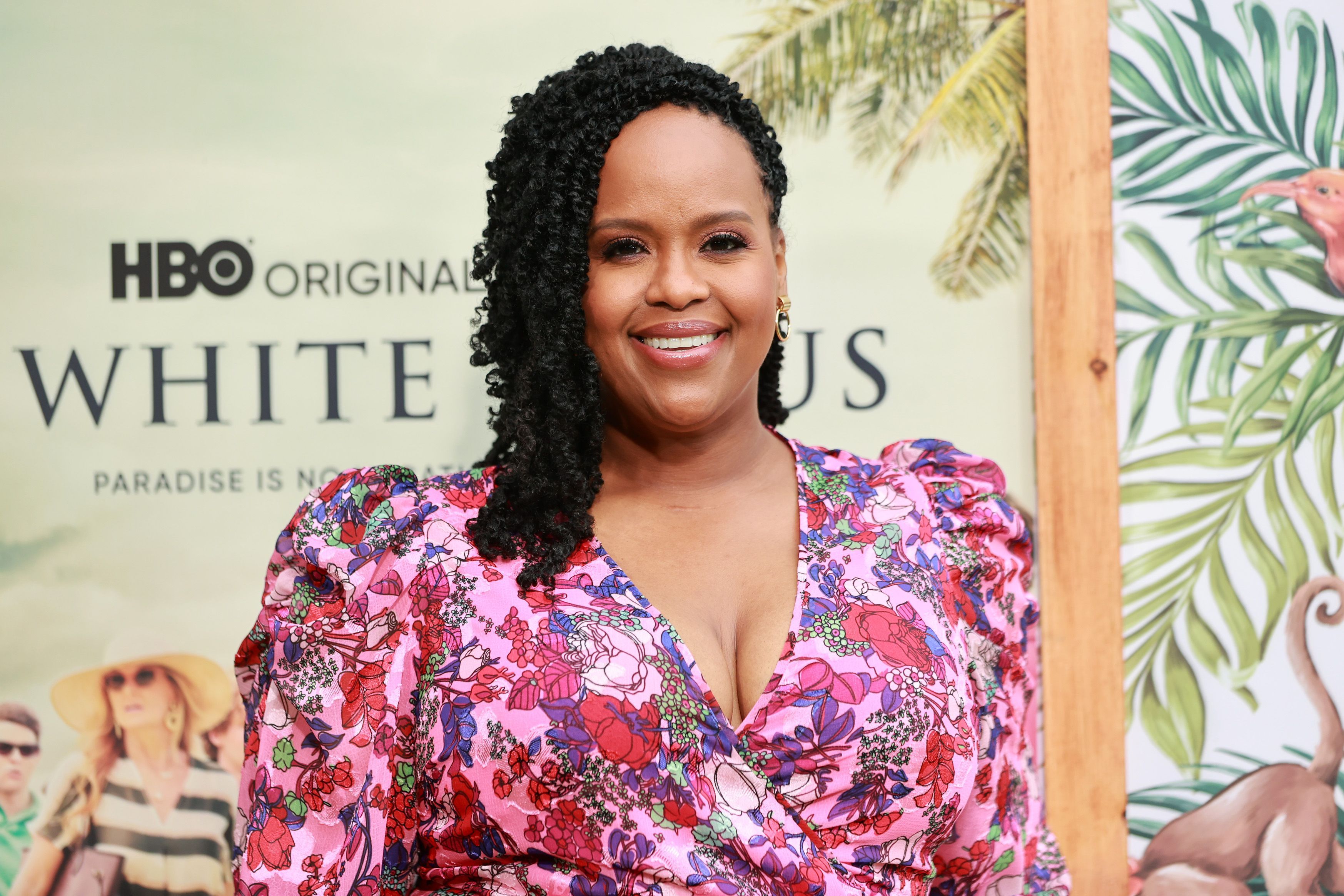 Natasha Rothwell says portraying Kelli on 'Insecure' has boosted her confidence
In a Nov. 2021 interview with Page Six, Kelli Prenny's actor Natasha Rothwell explained she had incorporated her character's confidence in her personal life after portraying the role since 2016.
She admitted she has moments of "wanting to go down the path of self-doubt" but tells herself she's "enough" as Kelli likely would. "It's done a lot for me," she noted. "I'm so glad it's doing it for other people." The actor continued, noting that living in a predominantly white world sends subtle messages that are "insidious" and "seeps in in ways you don't really know."
Once she began portraying the fan-favorite character on Insecure, Rothwell noted she admired how "sure" her character is and how Kelli doesn't question her "worthiness." While discussing the critically acclaimed show's final season, the actor admitted she doesn't acknowledge it as an "ending" as the role has permanently changed her life, personally and professionally.
Rothwell explained she moved to Los Angeles to Insecure, where the Kansas native doesn't have family and noted the show had become that for her.
She previously talked about how she developed Kelli as a character
Before Season 5 premiered, Rothwell detailed how she developed her role as a character in a June 2020 interview with The A.V. Club.
She began by acknowledging her "unfortunate experience" in stereotypical roles for Black plus-sized women. As a result, the actor explained she had incorporated certain beliefs when portraying the character as she wanted to "ground" the role with specific choices.
She continued, pointing out that a significant part of Kelli's humor relies on how much she believes in herself and what she says. Referring to the fan favorite as a "truth bomb," the actor noted Kelli's unique relatability to the viewers.
Therefore, Rothwell explained she wants to ensure "the character work is there" when portraying the confident role.
'Insecure' Season 5 premiere featured a Kelli death hoax
The final season began with Issa (Issa Rae) and her friends attending their 10-year reunion at Stanford University. For some reason, the organizers mistook the fan-favorite as dead, marking her as such in the program.
During the in-memoriam video, she was remembered for her allergy to kale and ability to pull off a solid "Stanky Legg." Although it upset her, she begrudgingly danced along when the GS Boyz hit played along with it.
As the crew drove to an after-party, viewers noticed a different side of the usually light-hearted Kelli when she interrupted the ladies sing-a-long, clearly not in the party mood.
When she attempted to explain the lack of memorable traits bothered her, her friends dismissed her before giving her a proper eulogy the next day. Following the episode, some fans thought the hoax served as foreshadowing for the upcoming death of the likable character. Insecure airs Sundays on HBO.