'Insecure' Season 5 Will Be the Final Season, Says Issa Rae
Insecure, the HBO series that follows the lives of best friends Issa Dee (Issa Rae) and Molly Carter (Yvonne Orji), has been a big hit since its 2016 premiere. But its days are numbered.
It was announced on Wednesday, Jan. 13 that the show will conclude after what will be five years on the air. It's likely devastating news for fans, but at least there are good things coming in the fifth and final season of Insecure.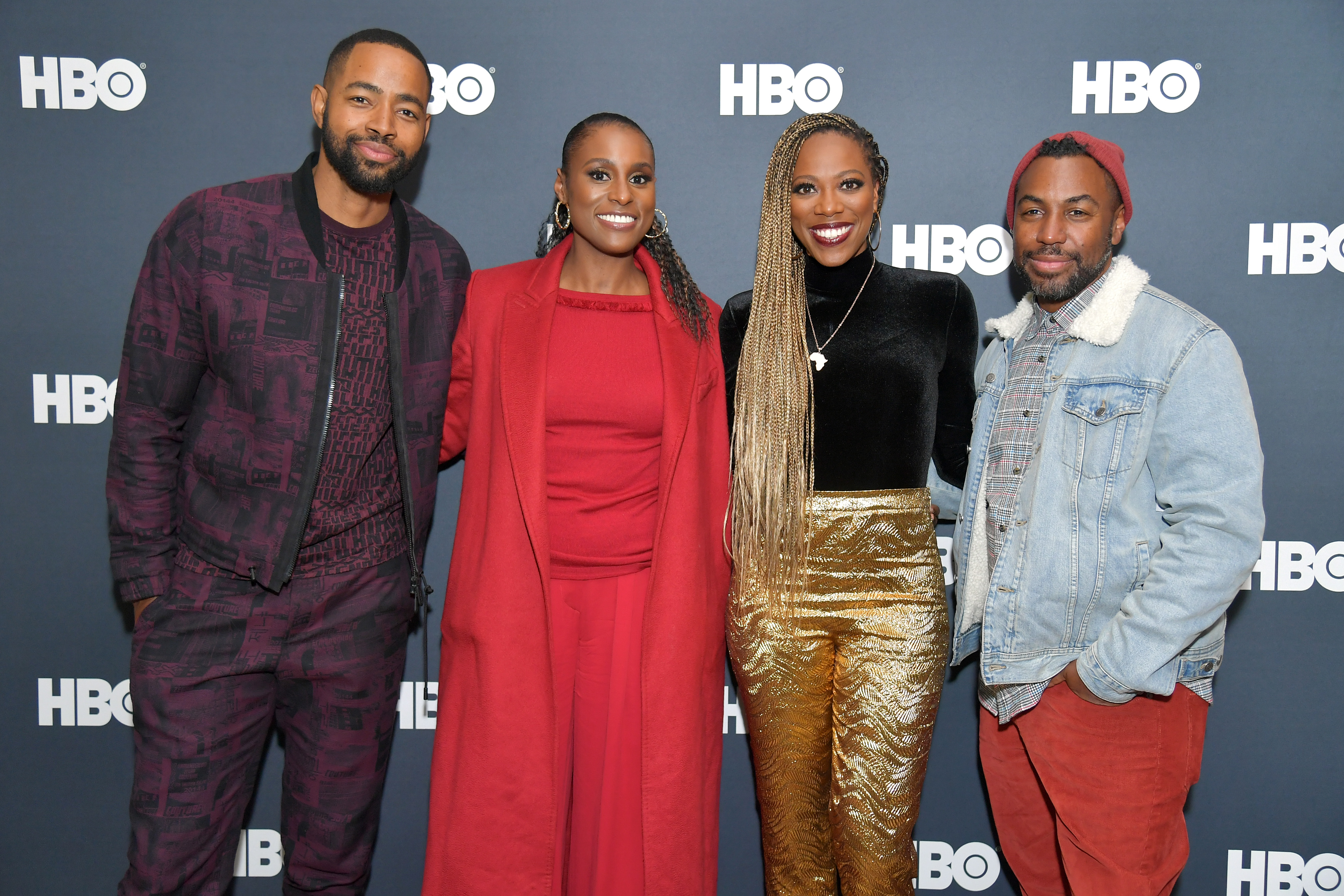 The fifth and final season of 'Insecure' is on the way
HBO announced via a statement that the show is coming to an end following a critically acclaimed fourth season that earned a trove of Emmy nominations.
"Very excited to film our fifth and final season! We couldn't have told a complete story without the tremendous support of our audience and the faith of @HBO," Rae tweeted in part after the news released.
"[Insecure showrunner] Prentice [Penny] and I are so grateful that HBO believed in our show from the beginning and kept faith in us to see our vision through the end," she added to Deadline.
"We always planned to tell this story through five seasons, but we couldn't have made it this far without the tremendous support of our audience," she continued. "I feel blessed beyond measure to bring our characters' stories to an end, on-screen at least," Rae added.
RELATED: 'Insecure' Season 4 Episode 10 Recap: Someone's Pregnant
What to expect in 'Insecure' Season 5
Previously, Penny told Entertainment Weekly that Issa and Molly will have to reevaluate their relationship following their season four fallout.
"They're going to be forever changed by this, forever humbled by this, and hopefully, forever close by this," he said. "I don't think it's about getting them back to where they were. I think we're always going to have a version of them having fun together because they're friends, but I think we want to explore what is that road back like and how is that road different."
Penny also said Issa will have to figure out what she wants with Lawrence, who as you might recall is expecting a baby with Condola. The pregnancy obviously caught Issa off guard, but it might not be an automatic dealbreaker for their relationship. "Now [she's thinking], can I still have what I want even though it may not look like how I want?" Penny added.
RELATED: 'Insecure': Why Issa Rae Thinks Her Character Is 'Satisfied' With Lawrence Reconciliation
Beyond Issa's personal relationships, Rae told Pop Sugar she hopes her character will get to a place where she's more "comfortable" with herself and her insecurities.
"I don't think we've ever seen her be that, and I think that's part of her journey and part of so many of our journeys," she explained. "We've always talked about this show as being a journey to get these characters to a place where they're secure with their insecurities, and so that's what I want for her, whether that's through her man, through her passion. Whatever it is, I just want her to find her footing and be OK — and also not broke."
When does 'Insecure' Season 5 come out?
Deadline reported that Insecure will begin production later in January. This could mean new episodes by the end of the year. But that also depends on the coronavirus (COVID-19) pandemic, which has forced dozens of productions to shutter.
As we await the upcoming season, you can revisit old episodes or read more of our Insecure coverage below.