'Insecure' Star Amanda Seales Addresses Why She Wasn't at Its Emmy Party
The cast and crew of Insecure celebrated its 2020 Emmy nominations in a major way.
After snagging three nominations, members of the hit HBO show rented out an entire football field and had a watch party on the evening of Sunday, Sept. 20. Everyone from Issa Rae and Jay Ellis to Kendrick Sampson and Christina Elmore appeared to be there. But eagle-eyed fans noticed that Amanda Seales was not.
As fans started to inquire about her whereabouts, Seales took to her Instagram Story to explain why she wasn't at Insecure's Emmy party. Here's what we know.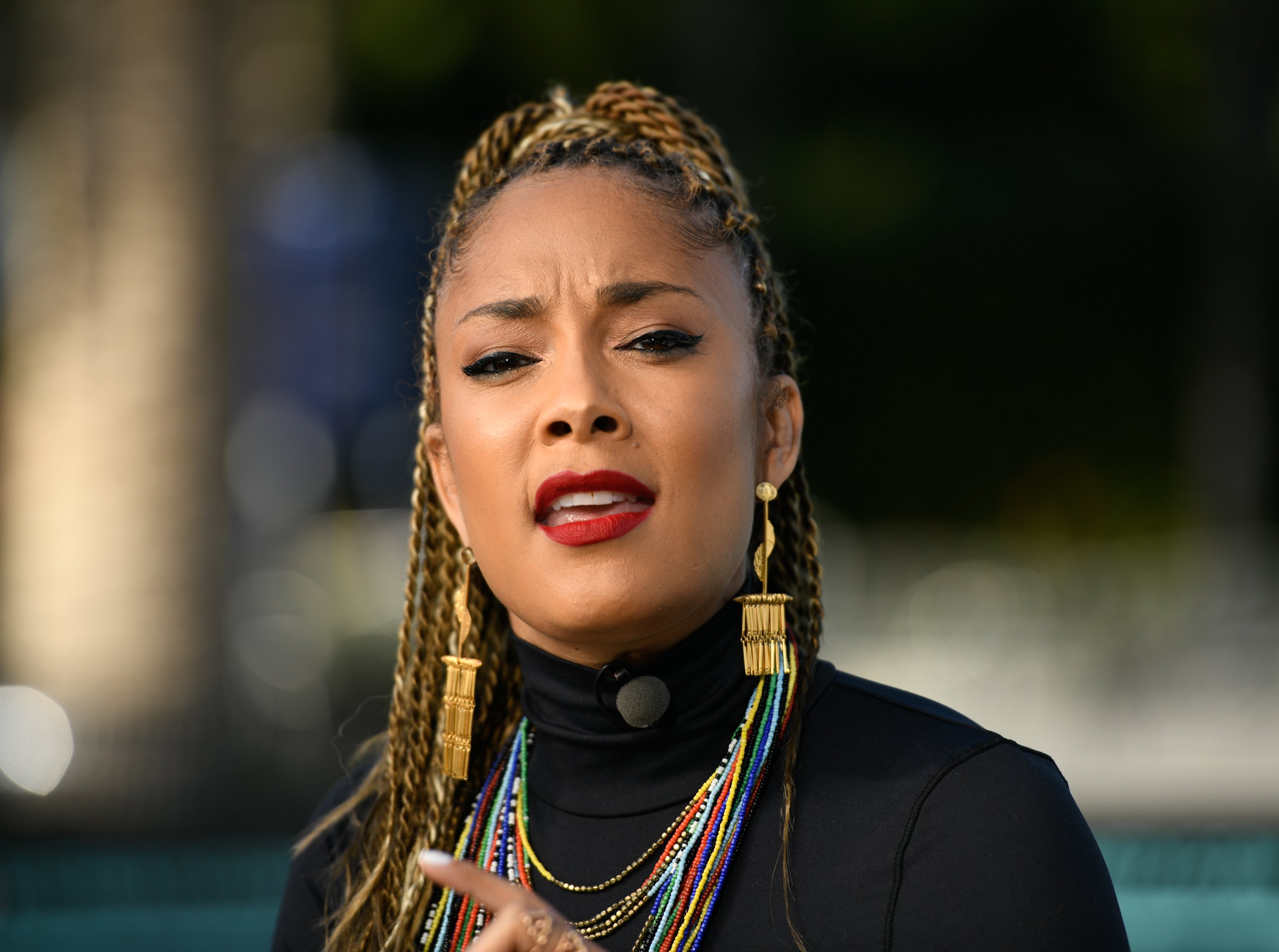 Inside the 'Insecure' Emmy party
The cast and crew rented out the new SoFi Stadium in Inglewood, California in celebration of Insecure's Emmy nominations, including one for outstanding comedy series, one for outstanding lead actress (Rae), and another for outstanding supporting actress (Yvonne Orji).
"This has been such a special night, and I'm so excited to celebrate with my cast and crew," she said in a message posted to her page. "Thank you, SoFi Stadium. Go Emmys!"
Rae shared photos and videos with some of the show's lead stars, but Seales was nowhere in sight. Given her role on the show (she plays Tiffany, one of Issa's closest friends), fans were surprised that she was not there and began to raise questions on social media.
Why Amanda Seales was not at the 'Insecure' Emmy party
As questions about her absence poured in, Seales took to her Instagram Stories with a message.
"Y'all askin me about the Emmys… Y'all don't kno me yet?! 😂," she wrote, seemingly implying that she had opted not to participate due to events that happened around the 2019 Emmys.
Seales previously said she was kicked out of a Black Emmy party in September 2019 by Rae's friend and publicist Vanessa Anderson.
"I just want to put this on record that I am literally being told, 'You cannot get entrance into a party that Jesse Williams invited me to.' That is the only Black event for the Emmy weekend because a white woman is telling me I can't get in. But I'm fine," she said in an Instagram video after being denied entry.
In a later episode of her Small Doses podcast, Seales said she and Anderson had never been friends and that she had been unfairly targeted at the party. She'd hoped Rae would intervene to resolve the dispute, only to be told by the actor that she did not want to get involved, Seales claimed. With that, she was forced to leave the party, while the rest of the cast was admitted entry.
Seales went on to mention the situation in a post shared to her Instagram Story on the morning of Sept. 21, saying, "Yes, I have evolved…. AND I HAVE NOT FORGOTTEN."
All things considered, it's understandable why she wouldn't want to attend. But we hope she can find some way to celebrate. Congrats to the cast and crew of Insecure for the nominations!