'Insecure' Star Issa Rae Says Watching 'Moesha' as an Audience Member Inspired Her to 'Break Into TV'
Senegalese-American writer, producer, and actress Issa Rae burst into the entertainment scene in 2011 with her hit YouTube series, Awkward Black Girl. She has since experienced more success from her award-nominated show Insecure and might snatch an Oscar nomination for her performance in The Photograph. In an interview with Teen Vogue, the actress revealed she knew she wanted to "break into TV" after attending the set of groundbreaking '90s series, Moesha.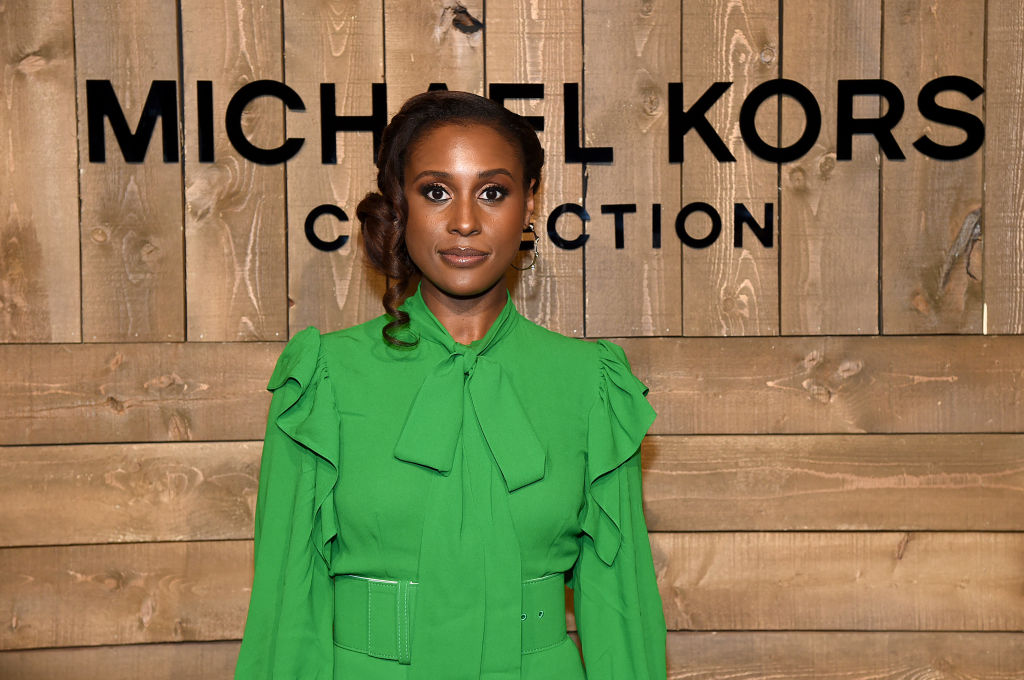 Issa Rae before 'Insecure'
Born Jo-Issa Rae Diop on January 12, 1985, in Los Angeles, California, the 35-year-old Senegalese-American actress began acting in high school. She went on to Stanford University, where she received a Bachelor of Arts degree in African and African-American Studies.
While studying at Stanford, the talented writer made music videos and wrote and directed a few plays, including mock reality series, Dorm Diaries, in her spare time.
After graduation, she and college friend Tracy Oliver began taking classes together at the New York Film Academy before they decided to focus on web series, Awkward Black Girl.
After only a few episodes, the series went viral, and they were able to raise enough money to film the rest of the season, leading up to a partnership with Pharrell for Season 2. The show was extremely successful, and Rae won a Shorty Award for her work. 
Issa Rae considered a 'rising star in Hollywood'
In 2015, the actress released a memoir, The Misadventures of Awkward Black Girl, which centered around her life through chapters of hilarious stories and personal struggles about not feeling "black enough" at times.
A year later, a 30-minute comedy series she had worked on since 2013, Insecure, premiered on HBO to critical acclaim. Her show creatively and hilariously depicts black experiences from the perspectives of two friends in their mid-20s, and the American Film Institute selected the HBO series as one of the Top 10 Television Programs of the Year in 2017.
Additionally, Rae received two Golden Globe nominations as well as a Primetime Emmy Award nomination for her performance in the show. The success over her show has launched the actress's career, and she has since appeared in several television shows and movies, including the recent leading role of Mae Morton in The Photograph.
Rae is also the executive producer of HBO sketch comedy show A Black Lady Sketch Show and upcoming HBO series, Rap Sh*t, which revolves around a fictional female rap group from south Florida following their dreams of making it big.
Issa Rae says attending 'Moesha' inspired her
UPN sitcom Moesha revolved around an LA-based upper-middle-class family through the eyes of high school student, Moesha (R&B singer, Brandy Norwood).
The series tackled difficult social issues, including drug use, racism, the death of a parent, and pre-marital sex. While many people know that Rae began acting in high school, it's not widely known what first piqued her interest in television.
In a Teen Vogue interview, the Senegalese-American actress revealed that attending Moesha's set as a teenager initially sparked her interest in the entertainment industry.
The actress explained that she knew she wanted to "break in TV" after "watching everything play out" because of how "dope" the show was at the time. She also thanked the leading actress and singer Brandy.
There is a similarity between Rae and the show as she also grew up in an affluent LA-based neighborhood. As someone who grew up feeling misunderstood, she likely connected with the protagonist, similarly to how viewers identify with her character Issa or friend Molly in Insecure.