'Insecure' Star Issa Rae Wakes Up at 4 AM Every Day to Complete 2 Tasks Before Anything Else
Self-care is an important aspect of our daily lives. In recent years there has been a surge in the trend, and many people are awakening to the importance of taking care of themselves. Insecure star Issa Rae understands this concept and takes it seriously. The actor wakes up at 4 am every day to complete two tasks before anything else.
Issa Rae wakes up early to take walks and journal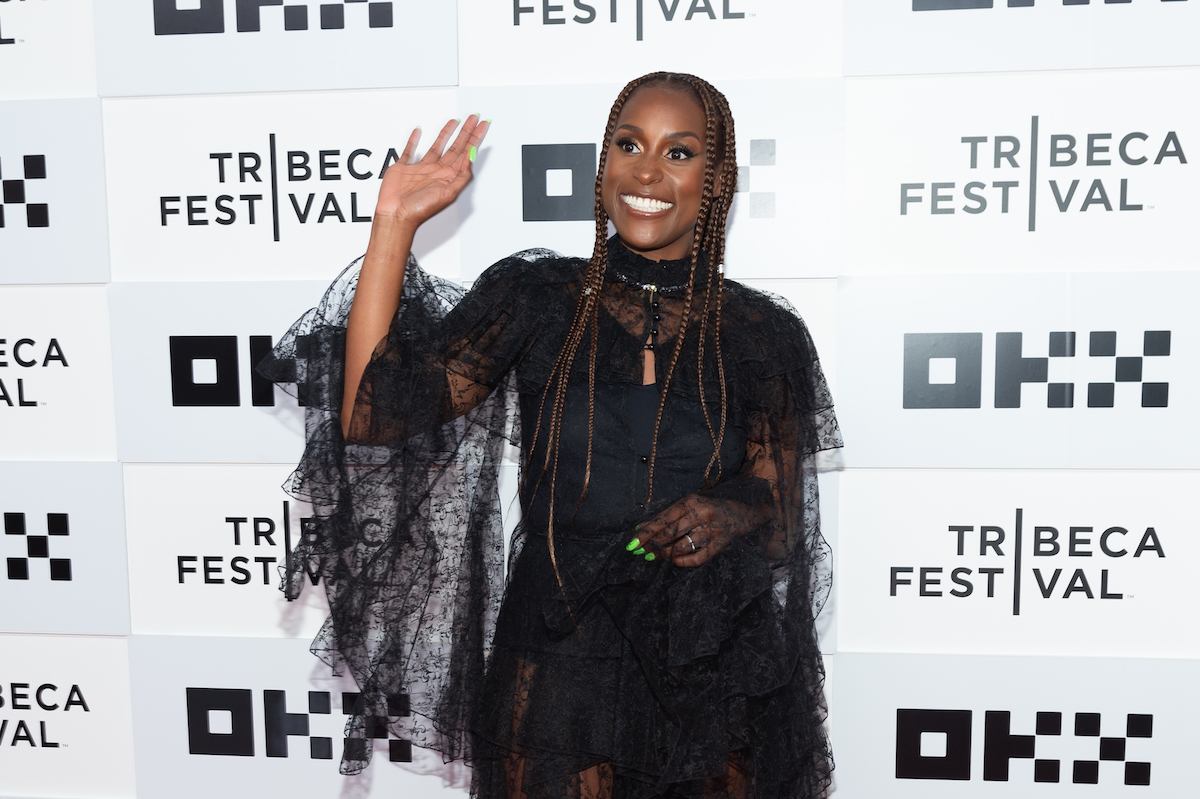 Rae grew up in South LA. She's made it her mission to help the world see South LA for what it is and not what the media portrays it as. The actor has such a deep connection to the place that it gives her peace whenever she visits.
Speaking to SELF in 2021, the Insecure star revealed she wakes up even before dawn cracks. Rae shared that she likes waking up at 4 am whenever she's at home in View Park to take walks by herself. "Waking up super early just makes me feel better," she said.
Rae spent a lot of time at home during the pandemic, and it was during that time that she unlocked the benefits of self-care. Her routine involves the star getting up at 4 and plugging in her AirPods. Rae likes listening to the news to help her connect with the current events in the world, and after completing her route, she walks back home to take self-care a step further.
Once Rae is back home, she likes to journal, which she said she tries her best to do. Alternatively, she can sit in the dark to think. She said, "It makes me feel like I'm not behind, which is a constant state and a constant source of anxiety."
Rae said that waking up that early gives her some peace. "Waking up at four, I'm just like 'Not a lot of people are awake right now, at least on the West Coast and that makes me feel like I have a window of time just for me. I think this is my form of meditation because I don't meditate," she shared.
Self-care helps Issa Rae create personal boundaries
Rae broke into the industry with her hilarious web series, The Mis-Adventures of an Awkward Black Girl. Her deal with HBO helped make her a household name with her highly popular series Insecure. With all that fame, Rae has established the importance of creating boundaries in her personal life and separating her work from life, and the ability to do that is one of the ways she practices self-care.
She said, "The more I started to seep out, the more I felt like people took ownership of me and my decisions and things that I did. That's just not something that sat right with me, and I found that I don't like to be the subject of conversations that I don't initiate."
Rae also believes boundaries are a form of protection. She told the mag, "There's something really nice to have a piece of me that no one knows about or no one can talk about except for the people that are part of my life. Self-care has been having a private piece that's just for me."
Issa Rae was "devastated" after working until her wedding
Rae secured a five-year deal with HBO that has had her running up and down. However, all that work stole time away from Rae and prevented her from preparing for her wedding. She told SELF that she "foolishly worked up until it – just did everything up until that event."
It wasn't until it was time to return that Rae regretted working, saying, "Coming back knowing that I had to go to work again and I was only out there a week was pretty devastating." Rae married her longtime beau Louis Diame in France in 2021, announcing it via Instagram.
RELATED: 'Insecure' Star Issa Rae Was Told Not To 'Game Of Thrones' the Series Finale