'Insecure' Star Jay Ellis On Why He Keeps His Relationship With Nina Senicar Private
Jay Ellis lays it all out as Lawrence with his relationships on 'Insecure' but in his personal life, Ellis likes to keep his relationship with Nina Senicar private.
Jay Ellis may be juggling his feelings for his ex and new girlfriend as Lawrence on HBO's hit comedy Insecure, but in real life, he keeps his love life to himself as much as possible. The actor has been dating model and actress Nina Senicar for about five years.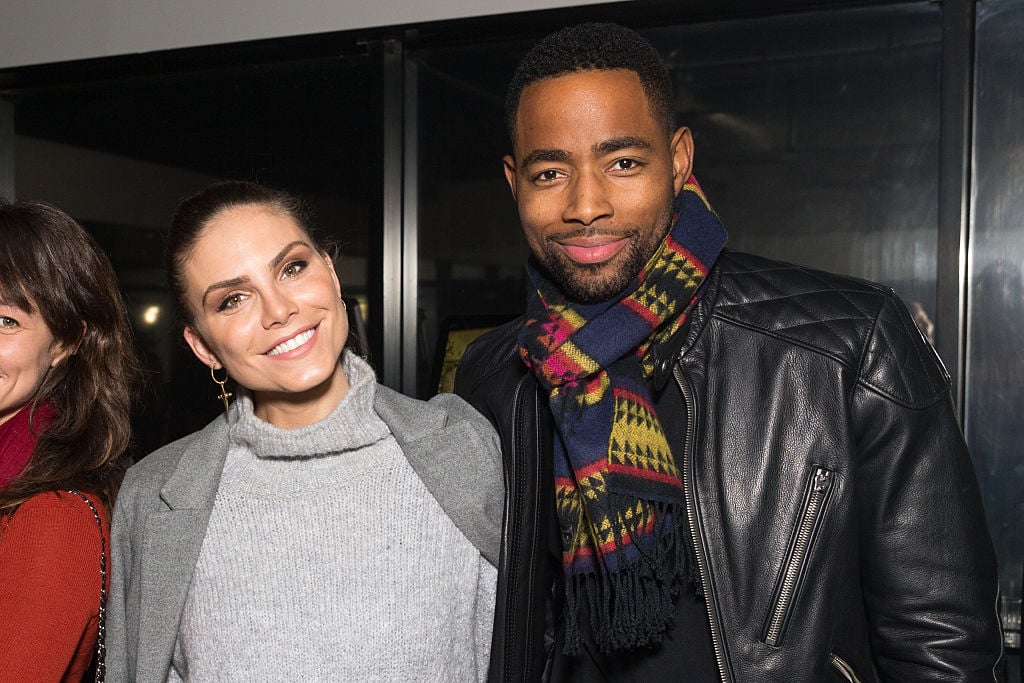 The former star of The CW sitcom The Game has spoken before about keeping the details of his relationship private but expanded on his reasoning in a new interview with Essence Magazine – where Ellis is this month's cover story. 
Jay Ellis and Nina Senicar's relationship
Ellis and Senicar have been dating since at least 2015. He spoke about his relationship with The Breakfast Club in 2017 but never mentioned Senicar by name, saying, "I am in a relationship. I'm in a very happy relationship and that's where I leave it. I don't really worry about anything else and that's it."
Senicar however revealed in a summer 2019 interview that she and Eliis were an item. She confirmed that she was pregnant with their first child in the June 2019 issue of the Serbian magazine HELLO, At the time, she was four months pregnant. Rumors spread earlier that the two were also engaged, with Senicar revealing that they would eventually marry in Italy. 
"I'm sure that this role will be more important to me than any role in any film or series," the mom and wife-to-be said at the time.
Despite keeping their relationship under wraps, they've walked red carpets and have been photographed together. They also have publicly supported one another at events.
Jay Ellis says he keeps his relationship private because it's sacred, especially now that he's a father
Ellis and Senicar welcomed their daughter, Nora, Grace Ellis, in Nov. 2019. Senicar announced the birth on her Instagram account. 
"And just like that our lives got a whole new meaning," she captioned the photo in part. The photo showed her and Ellis holding their newborn's feet and Ellis is tagged in the photo. 
Ellis shared the same photo as Senicar on his Instagram account, as well as a camouflage shot of baby Nora during the Christmas holiday which showed a bit of her smiling face dressed in a Santa suit.
"Got dressed up then drank too much," he captioned the photo.
Since then, both Ellis and Senicar haven't shared much else about their family, though Senicar often shares candid shots with Nora's face hidden. For Ellis the decision is intentional.
"I have always been like, 'Yo, my family is the one thing on this planet, when it's all said and done, if it goes away today or tomorrow, it's the only thing that I have that's mine,'" Ellis told Essence Magazine. "I never want my family to ever feel they had to sacrifice. …I never want that dynamic to change because at the end of the day, as we're watching right now in this moment, stuff comes and goes fast."
The magazine did note that Ellis and Senicar are engaged to be married and despite being overprotective of his family, Ellis did drop a few gems about his new family and how much he admires Senicar. After watching her in labor for over 30 hours, his love for Senicar grew and drove him to tears. 
More than anything, Ellis dotes on being a good and attentive dad and family man.