'Insecure': Yvonne Orji on What Fans Can Expect in the Final Season and Status of Molly and Issa's Friendship
Yvonne Orji is just as excited for fans to see the final season of Insecure unfold as they are. Orji says there will be many ups and downs. Despite such, she promises hope and resolution for each character, whether fans are happy with the outcome or not.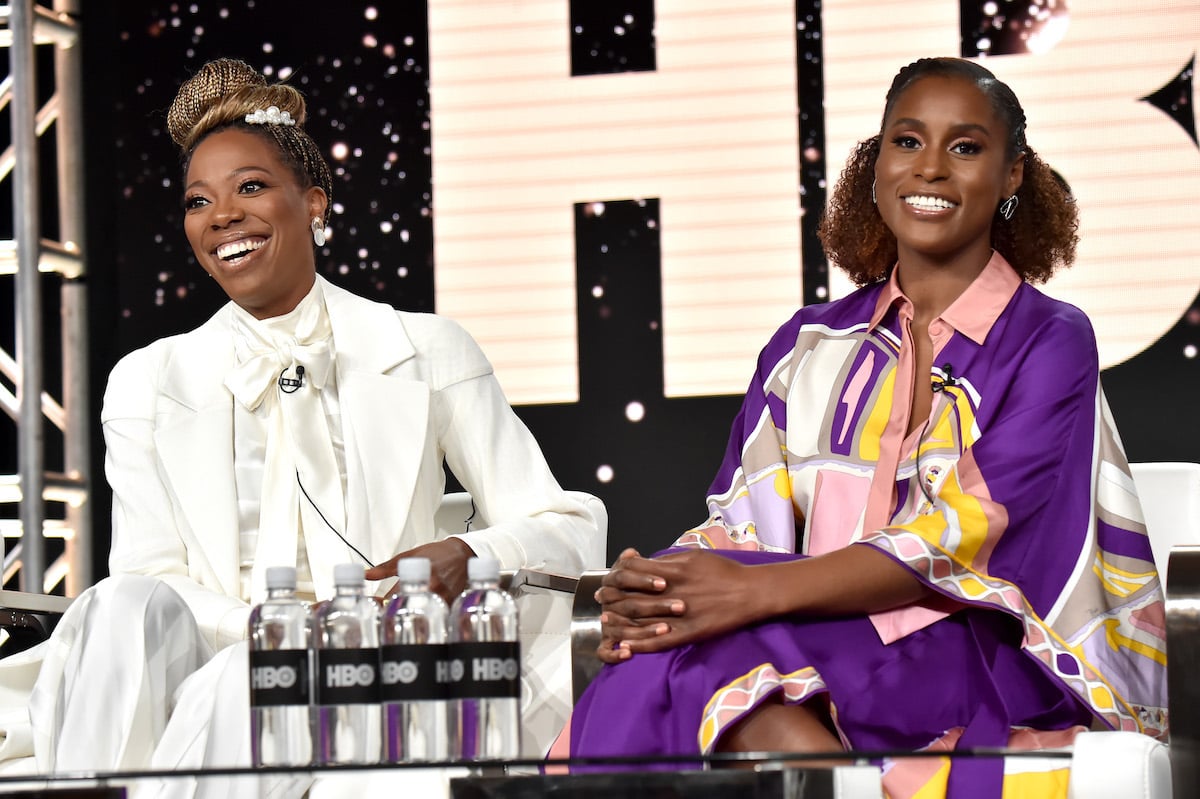 Yvonne Orji admits she's sad the show is ending
Fans aren't the only ones upset that their beloved show is coming to an end. Orji shares similar sentiments as it holds a dear place in her heart with being her breakout role after years of struggling as a comic.
Related: Yvonne Orji Hilariously Recalls The Moment She Thought She Bombed Her 'Insecure' Audition
"So I don't want it to end – I never wanted it to end, Orji said recently, as reported by The Jasmine Brand. But I think we're doing the right thing by going out on the high note. We have specific stories we wanted to tell and we're telling them. It's like, 'Don't overstay a welcome!"
Despite her sadness, she's optimistic that fans will be satisfied with the way the show ends.
"We went into it knowing that it was the beginning of the end, and just knowing where these characters started and seeing where they can end up," she says. "I think some things may be a surprise for some of our fans [but] hopefully everyone will be happy with how we tie the [series] up."
The 'Momma, I Made It' star on what fans can expect for Issa and Molly's friendship
Molly and Issa break up to make up nearly every season. But season 4 proved to be the major test.
As Issa came more into her own career-wise – and Molly's love life took off, the two grew more distant. Season 4 chronicled their nastiest fight and some fans were hoping they were done for good. The season ended with the two sitting at a restaurant hinting that they'd come to a resolution.
"Although we never hear what was said, the first episode of season 5 reveals what it needs to, in order to understand what happens with that relationship," Orji shares. "But there were a lot of hurt feelings and there was a lot of possible mending that needed to take place."
Yvonne Orji promises resolution for everyone in Season 5, including her character
Orji says fans will go through a rollercoaster of emotions this season, noting:
With every episode of every season, our fans will be upset at something and then they will be happy at other things, and they will be stewing over other things. Our fans have a myriad of emotions. We do not disappoint in keeping [that going]. Kind of like how we felt with the pandemic. Are we sad? Are we happy? Are we at peace? Are we tired? It's like: Pick your flavor of emotions: Insecure season 5. Unearthing, shedding, fulfilling, and growing. Unearthing lot of different things — emotions, feelings. Unearthing desires, wants. There's a lot of things going on.
Related: 'Insecure' Season 5 Spoilers
She admits that going into the season, she was insistent on Molly having a happy ending.
"They just laugh when I say it," she says of her conversations with the show's writers. "As I'm reading the scripts, I'm just like, 'Oh, lord! Is she going to be happy, guys? That's my desire. I've desired that for her for many, many seasons.' And then it's kind of like, 'Well, wait, wait, what do you think happiness means for her? Because I have a very specific definition of happiness for Molly. And they're like, 'Yvonne, let us do what we do best.' And I'm like, 'All right. Cool, cool, cool.'"
The final season of Insecure premieres this October on HBO.