Inside Alicia Keys and Swizz Beatz's Art Collection That Places a 'Beautiful Black Face' in Every Room of Their Home
Keys and Dean share two children. They go to great lengths to ensure their children see a bit of themselves in every part of the house, including their art collection.
Alicia Keys and her husband Swizz Beatz, whose real name is Keenan Dean, are one of entertainment's hottest power couples. The pair are both heavily invested in music, and their synergy in creating long-lasting hits has solidified their names in the industry. Keys and Dean, who got married in 2010, share two children. The duo goes to great lengths to ensure their children see a bit of themselves in every part of the house.
Alicia Keys and Swizz Beatz ensure their children see a Black face in every room
Keys recently sat down with Marie Claire to talk about her longstanding music career while giving the publication a tour of her luxurious home. The architectural masterpiece boasts views of the Pacific Ocean as part of its appeal. It is also rumored to have been the inspiration behind Tony Stark's bachelor pad in Iron Man.
During the tour, Keys reveals that she and her husband are big art collectors, especially concerning Black art. The couple is big on representation. Every room in their enormous mansion "has a beautiful Black face," the pianist explains. The Grammy winner revealed the reason behind this: Their children get to see themselves and gain a sense of belonging.
Keys said, "When my kids walk in this house, they look at these walls, and they see their beautiful Blackness, and it is normal. That does give you a certain sense of validation or belonging." The pair own art pieces by famed artists like Derrick Adams, Kwame Brathwaite, Henry Taylor, Gordon Parks, Jean-Michel Basquiat, and Toyin Ojih Odutola.
The piece by Basquiat sits behind Keys' Steinway & Sons Baby Grand Piano, which Columbia Records gifted her when she signed her first deal. The singer says it reminds her of how far she has come. Keys explained, "As you grow, your trajectory goes higher. Then you get to more of what you were always searching for."
Keys and Dean also have a 'grown-up floor' in their home
Tucked away in their expansive home, Keys and Dean have an underground garage that houses a fleet of luxury automobiles, including three Ferraris. Their home also has an infinity pool, a recording studio, and five Deana Lawson photographs.
The couple has named the space the "grown-up floor." Dean refuses to call it his man cave as he and his wife "share the space equally." Keys and Beatz have also named their home "Dreamland" because the producer had envisioned living in it for a long time; he even had it as his profile picture at one point.
After purchasing the property in 2019, the pair hired interior designer Kelly Behun to help transform the space. Behun praised the couple for their involvement in the creative process despite their tight schedules and the coronavirus pandemic.
What's next for Alicia Keys?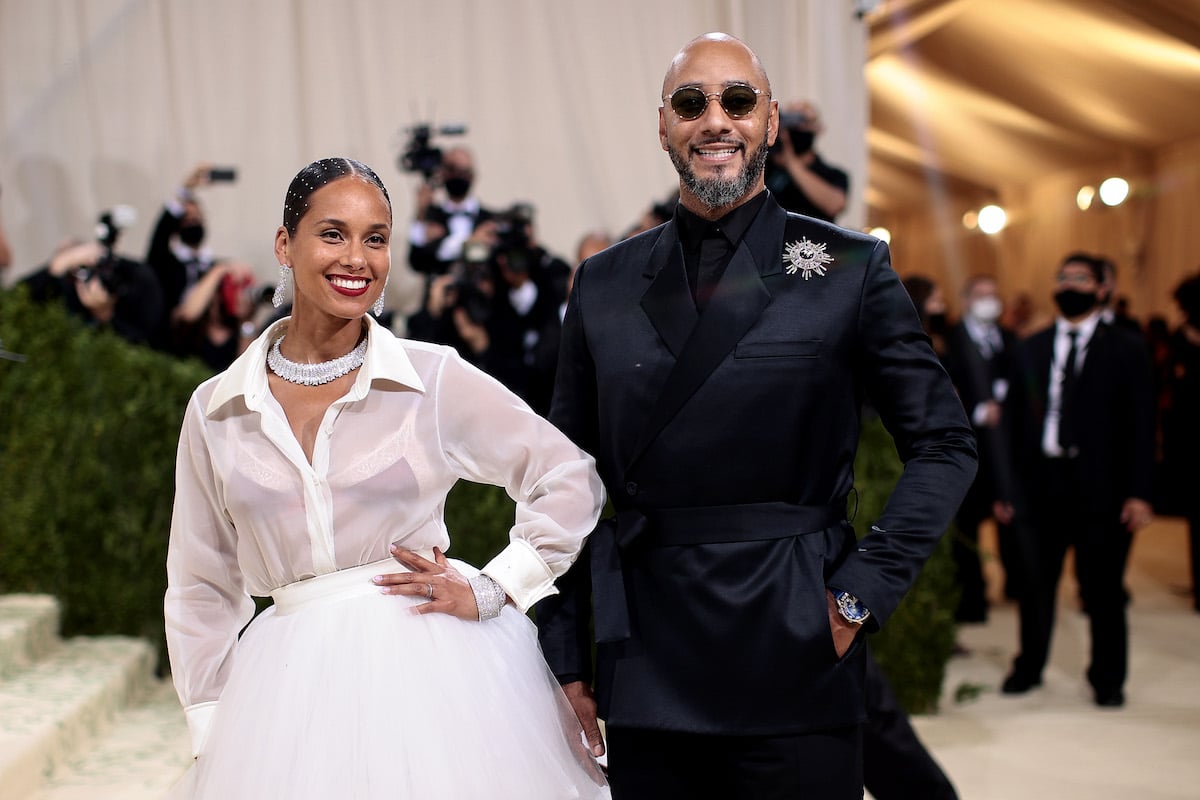 Keys seems to have her hands full as she is set to drop her newest self-titled album. She's raising her two children, Egypt and Genesis, and managing her skincare line Keys Soulcare. After announcing that she wouldn't wear makeup anymore, Keys has heavily invested in skincare — a journey that inspired her to create Keys Soulcare.
The singer says the lifestyle and beauty brand is "an accumulation of all the things I've realized over the years." Keys has in the past worked with brands like Givenchy and Dove. But the legendary musician says Keys Soulcare is uniquely her own.
Dermatologist Dr. Renee Snyder develops Keys Soulcare products. The packaging contains affirmations to nurture positivity and gratitude.