Inside Anna Duggar's Weight Loss Journey
Anna Duggar seems to be crushing her resolutions. Not only did the mom of five commit to walking 50 miles in February but she beat her goal by five miles, and she kicked off March with a two-mile stroll. Finally finding time for herself, Anna looks happy, healthy and energetic for the first time in several years. In fact, she seems happier than she did when fans first met her during her courtship to Joshua Duggar back in 2008.
How much weight did Anna lose?
Anna has not shared how much weight she has shed during her exercise challenge, but eagle-eyed fans suggest it's a lot. Duggar, 30, was slender when she met and married Josh Duggar, but after five kids and two scandals, the beleaguered mother looked like she was packing on the pounds; not that anyone can blame her.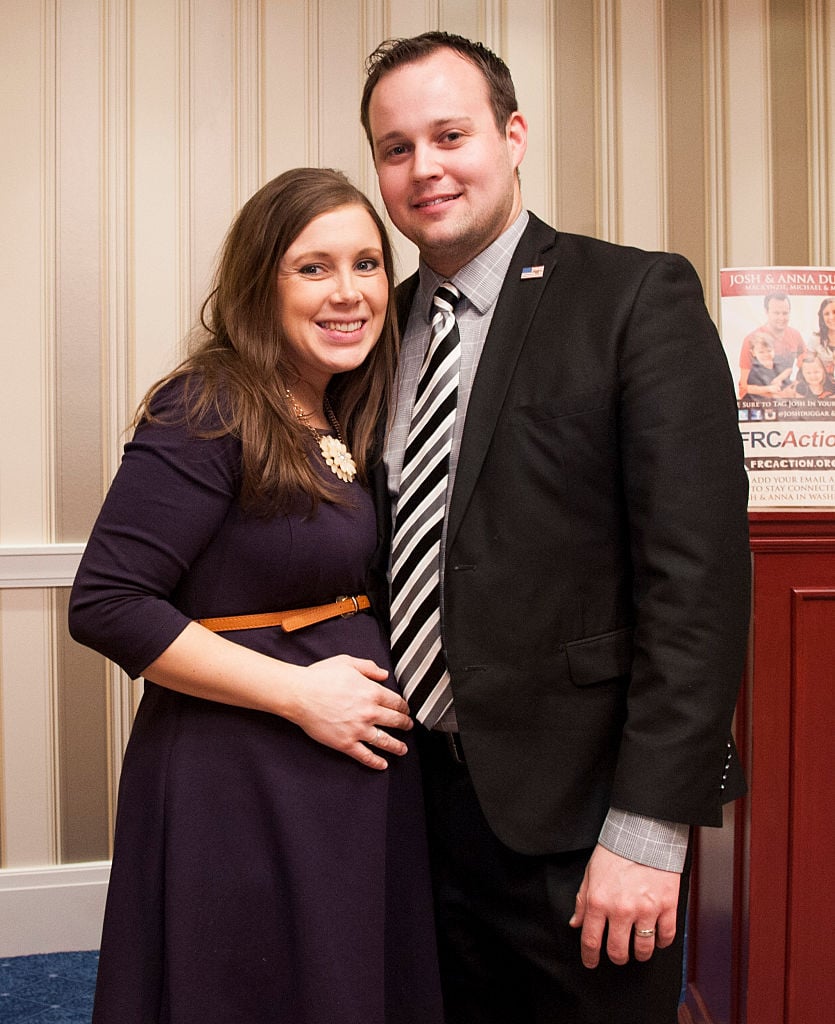 Fans of the former reality star surmised that she was gearing up to bring a sixth Duggar baby into the world, but Anna replied to the Instagram comment to let fans know that there was no bun in the oven. She poked fun at herself saying she was just overdue for a diet.
What was her goal?
The Florida-born mama didn't seem to have a specific weight goal in mind, she just wanted to get healthier, and she looks like she's carried the fitness challenge over into other facets of her life. Before kicking off her healthy lifestyle, Anna was often pictured looking tired. Now, the mother of five is looking much fresher in her photos. Her dreary wardrobe even seems to have gotten an upgrade, and fans couldn't be happier for Anna.
Always a fan favorite, viewers were gutted in 2015 when Anna was forced to face two very public scandals involving her husband. First news of Josh's molestation of his sisters and a family friend rocked the mainstream media. If things weren't bad enough, the young mom was then forced to face allegations that her husband cheated on her multiple times. He spent several months separated from his family in a private treatment program geared to those with addictions to pornography.
Is Anna preparing to leave Josh?
While the busy wife and mother has been a real trooper amid her husband's multiple scandals, some fans think her weight loss journey is a sign she's ready to jump ship. Not only has Anna dropped some serious pounds, but it looks like she is finally ready to put herself first.
The pair have also recently listed their upgraded farmhouse in Arkansas for sale. The couple purchased the home back in 2015 after they fled Washington DC. Situated just 13 miles from the rest of the Duggar clan, the family seemed to be perfectly comfortable in the 5-bedroom home, according to Radar. The new listing is making some fans wonder if Josh and Anna's relationship has finally imploded.
While divorce may be looked down upon in the Duggarland, there are very few people who would blame Anna for finally taking off. Her older brother Daniel published a public plea for Anna to leave Josh in 2015, according to Us Magazine. He went on to offer her all the help she would need to get out of the marriage, but she didn't take him up on the offer back then.