Inside Avril Lavigne's 3 Engagement Rings From Deryck Whibley, Chad Kroeger, and Mod Sun
All three of Avril Lavigne's fiancés have two things in common: They're musicians, and they have excellent taste in engagement rings. 
Avril Lavigne was first famous for her pop-punk music in the early 2000s. Millions of fans got to know her through her hit songs such as "Complicated" and "Sk8er Boi." Since then, the Canadian singer has had a busy career and a complicated life.
Along the way, Lavigne has been married and divorced twice. Recently, she got engaged again. All three men have two things in common: They're musicians, and they have excellent taste in engagement rings. 
Avril Lavigne's quick rise to fame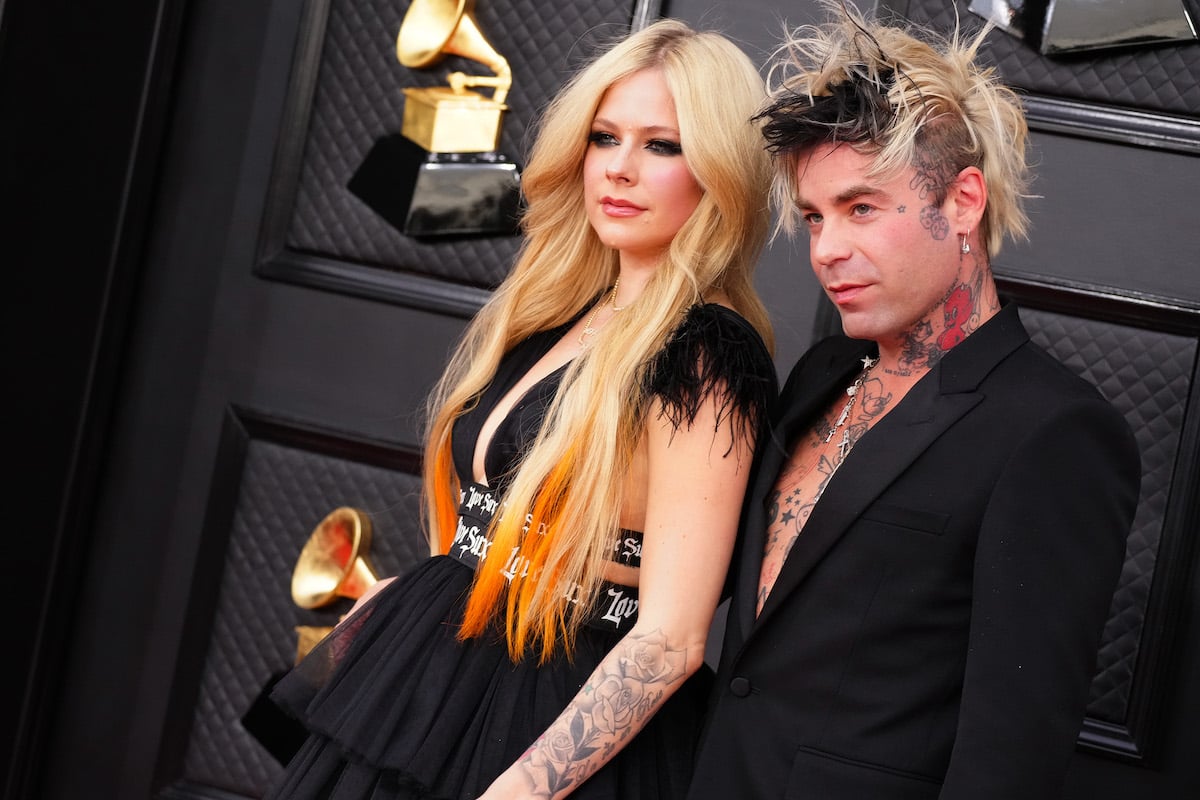 In 2002, Lavigne was only 17 years old when she rocketed to fame as a musician. According to The Guardian, her song "Complicated," from her first album Let Go made her an overnight star. She followed it up a year later with the album My World, and she continued to create music for years. 
When she was about 30 years old, she contracted Lyme disease, and it changed her life. Lavigne was very sick and struggled to recover for two years. During that time, she spent much of her time in bed and on antibiotics. At times, she wondered if she would survive the disease. 
Lavigne's sixth album, Head Above Water, gets its title from a song she wrote about a moment she experienced during this time. Her mother was holding her, and Lavigne was so ill that she felt like she was drowning. 
Fortunately, she managed to recover, and she went back to making music. Earlier this year, she released a new album, Love Sux. But a varied and successful music career isn't the only thing that's happened in Lavigne's life. 
Avril Lavigne has been married and divorced twice
In Touch reports that in 2006, Lavigne married fellow Canadian Deryck Whibley. He's also a musician, as the lead singer of the band Sum 41. The couple was together for three years and divorced in 2009.
After dating The Hills star Brody Jenner for a few years, Lavigne started going out with another lead singer, Chad Kroeger. The Nickelback star proposed to her in August 2012, after only knowing each other for about a month. They wed in July 2013. After two years of marriage, they divorced in 2015.
Unlike many people, however, Lavigne has nothing bad to say about her exes. She's stayed close to both of them. As she said after her divorce from Whibley, "Getting divorced doesn't mean drawing a line. No regrets is my mantra and I certainly don't have any regrets about marrying when and who I did."
That sense of goodwill is good news for the latest man in her life. Lavigne is engaged again, and she's picked another musician. 
Lavigne's stunning engagement rings through the years
This month, Lavigne announced her engagement to musician Mod Sun. The two became engaged in Paris, and he gave her an eye-catching ring. MSN reports that it has a custom design, with a heart-shaped diamond. The ring is engraved with the words "Hi Icon," which were the first thing he ever said to her. 
Lavigne is no stranger to beautiful rings. Whibley proposed with a large round-cut diamond. Kroeger's choice was also gorgeous: a 14-carat diamond ring with a huge pear-shaped stone. 
As Lavigne prepares to marry again, it's fun to look back on the beautiful rings she's worn. The 37-year-old clearly enjoys wearing her new ring, but her continued good relationships with her exes make it clear that she values them more than their diamonds.