Inside Beach Boys Founder Dennis Willson's Bizarre Friendship With Charles Manson
Charles Manson is synonymous with some of the most horrific crimes in our nation's history. However, there was a time when the celebrity cult leader struck up a friendship with the Beach Boys' very own Dennis Wilson. The two even worked on music together — before Manson took a darker path. Here's a look inside their strange yet fascinating relationship that ended with a Manson song that the Beach Boys took on.
Charles Manson wanted to be a musician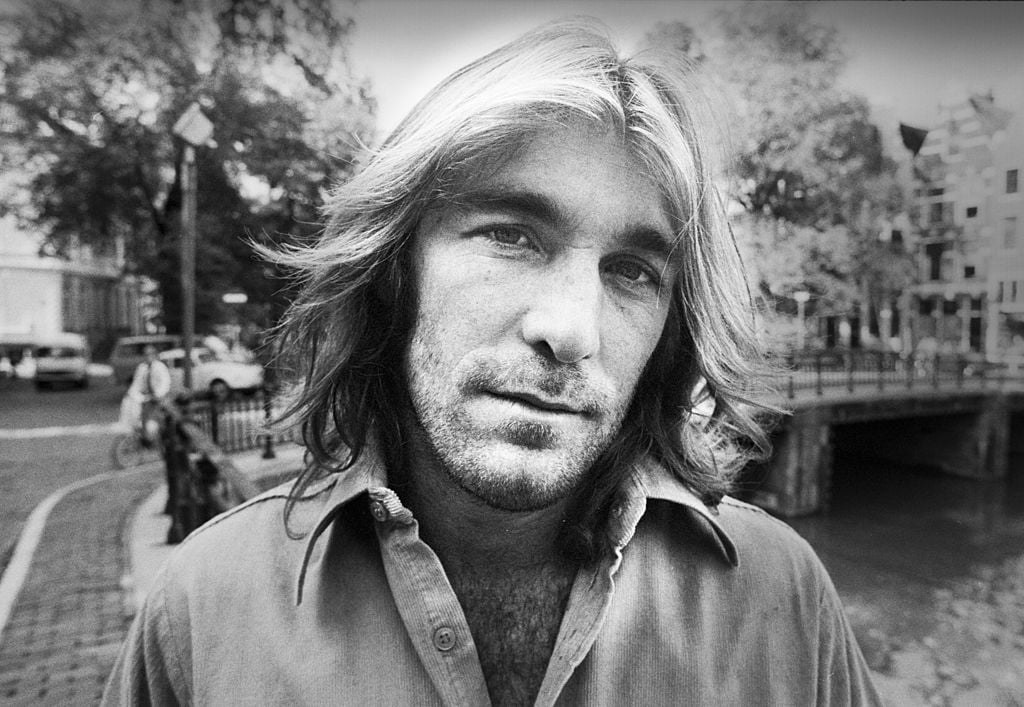 RELATED: These Hollywood Celebrities Had Encounters With Charles Manson and the Manson 'Family'
On August 9, 1969, a pregnant Sharon Tate and four others were brutally murdered in director Roman Polanski's home. Two more died by the same people — Manson's cult followers — less than two days later. The crimes shocked the world and made Manson a household name, but not for the better. At the time, Manson was an aspiring musician who chose Polanski's home as a target because he'd once tried to get a recording deal from producer Terry Melcher who used to live in the residence.
A year before all of this, Manson moved to California to make a career in music. The young dreamer met the likes of Neil Young, who liked what he heard.
"He had this kind of music that nobody else was doing, Young previously said, "and he would sit down with the guitar and start playing and make up stuff, different every time. Musically I thought he was very unique. I thought he really had something crazy, something great. He was like a living poet."
Manson made friends with Beach Boy founding member Dennis Wilson
While Manson didn't make it big right away, he made friends with Beach Boy Wilson. Biography.com stated that after Wilson picked up two hitchhikers in Los Angeles, they spoke about Maharishi, founder of Transcendental Meditation, which led to an unsettling meeting. Wilson returned home one night to find a bus in his yard. Manson and his followers had broken in, leaving Wilson to wonder if they intended to hurt him.
"Do I look like I'm going to?" Manson said before kissing Wilson's feet, Biography noted. They quickly developed a friendship as the two shared a deep interest in music. Manson was hoping to further his career and Wilson wanted to help.
"Dennis really took Charlie under his wing," said Dianne Lake wrote in her memoir, Member of the Family. "Charlie was teaching Dennis how to play the guitar and I think he admired Charlie. He was proud to show him off to his friends. They had a good time together."
Manson recorded for the Beach Boys' record label but things escalated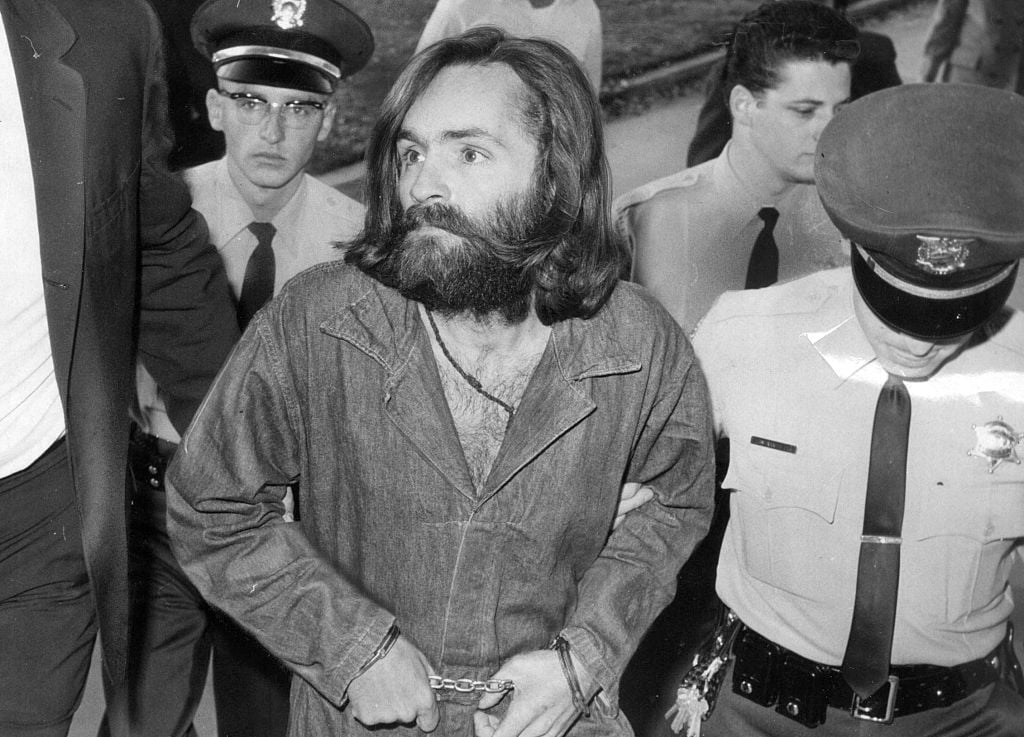 RELATED: Three Artists Who Have Covered Charles Manson Songs
Wilson unwittingly invited Manson and his female followers to live in Wilson's house — an estimated $100,000 per month in food, medical bills, and property damages, Biography added. Before that, however, Wilson scheduled a recording session for Manson at the Beach Boys' recording studio. There are many different reports of what transpired that day. Manson allegedly pulled a knife out, souring the relationship. Then, according to Lake, the Beach Boys went a step further.
"They stole one of Charlie's songs and changed the name," she claimed. "So he wasn't happy about that… It just wasn't the same. I think they tried to mold him into being a rock star and Charlie wasn't going for it. Because I think Charlie's message was more important to him than being a rock star. He didn't want the words to his music changed and didn't want to dress differently; he wasn't happy."
Things between Manson and Wilson escalated
Wilson moved out of his house without confrontation and things seemed to settle — until Manson's creation "Cease to Exist" appeared on a Beach Boys album as "Never Learn Not to Love." Manson didn't get credit for the song. Something similar happened when Manson's other song,  "Never Learn Not to Love" appeared as a B-side to the Beach Boys' cover of "Bluebirds Over the Mountain." He reportedly received a motorcycle and a one-time payment for the rights, but it didn't sit well with Manson.
By all accounts, Manson became furious. Threats were traded, and when Manson suggested something might happen to Wilson's children, they got into an all-out brawl.
"I gave him a bullet," Manson later said via Washington Post, "because he changed the words to my song."
After their fast friendship came to a troubling point, Manson then turned to the two-day killing spree. Some wonder if things that transpired between Wilson and Manson led to those murders as portrayed in Helter Skelter and the "what-if" ending revealed in Once Upon a Time in Hollywood. Wilson felt ashamed for his connection to it all.
"As long as I live," he said via The Guardian. "I'll never talk about that."
Wilson died in 1983 but Manson held out for another 34 years
RELATED: Which Actors In 'Once Upon A Time In Hollywood' Are Playing Real People?
According to the Los Angeles County Sheriff's Department, Wilson was found in the Marina del Rey harbor, deceased at the age of 39. Authorities stated he dove into the water and didn't return, the New Tork Times reported at the time.
Manson was originally sentenced to death. But, the penalty was eventually eliminated, allowing for Manson to serve his terms consecutively as life in prison instead. From prison, Manson recruited producer Phil Kaufman who raised the money for Manson's LP Lie: The Love and Terror Cult. Awareness Records distributed — the same associated with Bob Dylan. Bands like Guns N' Roses, The Lemonheads and Marilyn Manson have covered his songs over the years.
At the age of 83, Manson was taken to a hospital as his health declined. Vincent Bugliosi, the Los Angeles County Deputy District Attorney who prosecuted Manson said at the time:
"Manson was an evil, sophisticated con man with twisted and warped moral values."