Inside Beyoncé and Jay-Z's Private Oscars After-Party with Kim K, Kylie Jenner, and Others
Beyoncé and Jay-Z were not at the 92nd Academy Awards on Feb. 9. But they still found a way to honor the accomplishments in the film industry and celebrate the winners. The famous pair reportedly hosted a private Oscars after-party, complete with delicious food, live performances, and a bevy of celebrity guests. Let's take a peek at the event below.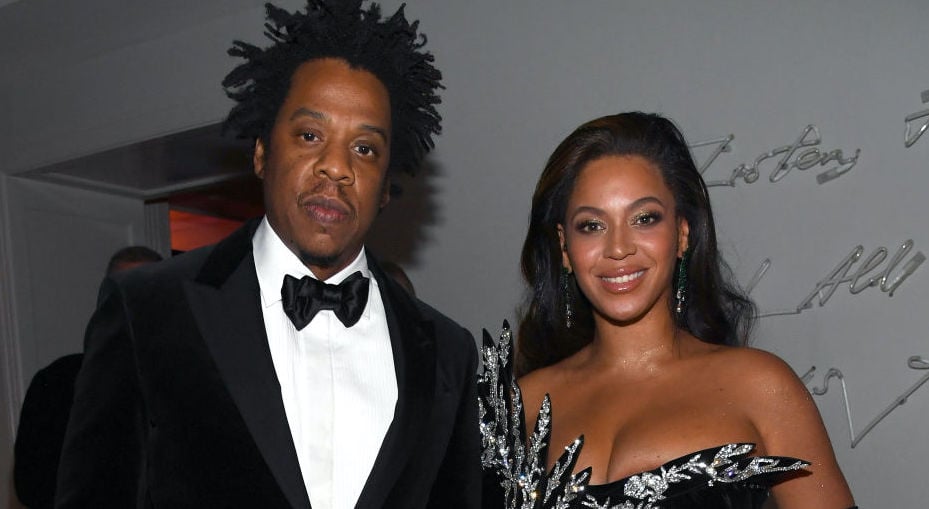 A closer look at Beyoncé and Jay-Z's Oscars after-party
The festivities went down at Beverly Hills' Chateau Marmont on the evening of Feb. 9. According to E! News, the guest list consisted of many A-list stars, including Reese Witherspoon, Natalie Portman, Diddy, Jessica Alba, Rihanna, the Kardashian sisters, Kylie Jenner, and Travis Scott. Celebrities such as Charlize Theron, Kate Hudson, Adele, Mindy Kaling, America Ferrera, Anthony Anderson, Kris Jenner, and Corey Gamble were also in attendance.
A source told the outlet, "Guests at the bash were served chicken empanadas, avocado bites, and various dessert pastries with chocolate and vanilla frosting. Jerk chicken and lamb were also passed around for attendees to enjoy. New York style pizza was being passed around."
Sources described the party as a lowkey affair, with the theme paying homage to Bey and Jay's respective hometowns.
"The theme of the party was also a representation of Houston and Brooklyn, where both Jay and Beyoncé are from," the insider noted. "There were pool tables set up and it was made to feel like a dive bar. It wasn't overly extravagant and it seemed like they wanted everyone to feel casual."
The source added: "They played a lot of '90s music throwbacks and throwbacks of their own hits including 'Empire State of Mind,' and 'Deja Vu' and 'Crazy in Love.'"
The guests had a good time
The source noted that there were good vibes and said everyone had a blast. The attendees even got to watch Jay-Z and Beyoncé put on impromptu performances. According to an insider, the Lemonade singer performed remixes to songs such as "Brown Skin Girl" and "I Care" while Jay-Z rocked out to his song "I Just Wanna Love You."
"Everyone was dying over this and was jumping up and down loving it," the source went on. "Beyoncé and Jay-Z definitely were putting on a show while playing their greatest hits. They took turns passing the mic while blasting their favorite songs from their hits. It was all about them."
Beyoncé reportedly caught up with the Kardashian-Jenners
The report says Kylie Jenner, Kim Kardashian West, and Kourtney and Khloé Kardashian had a chat with Beyoncé at some point in the evening.
"Everyone said hello and seemed very excited to see her and be together," a source explained. "Kylie, Khloé, and Kourtney had drinks in their hands and were dancing to the music. They all seemed like they were having a blast."
The source also notes that Kylie reportedly got to connect with her ex Travis Scott, whom she dated from April 2017 to the fall of 2019 and with whom she shares a daughter, Stormi.
"Travis Scott met Kylie inside the party. They were together the entire night," the source added. "It seemed like Travis is on good terms with the family as Kourtney and Khloé were talking with him for several moments. He had drinks with Kourtney and Kylie and were all taking photos of each other."
But sources noted that the two did not give off any romantic vibe and did not show any PDA.
All in all, it was clearly a night to remember. We can't wait to see what happens next year.
Read more: Inside Beyoncé and Kim Kardashian West's Kids' Recent Playdate