Inside Beyoncé and Jay-Z's $40 Million Private Jet
Jay-Z and Beyoncé are among the wealthiest and most famous couples in the world. They are also two of the only celebrities who have their own private jet. Here are all the details you want to know about the musical couple's private plane.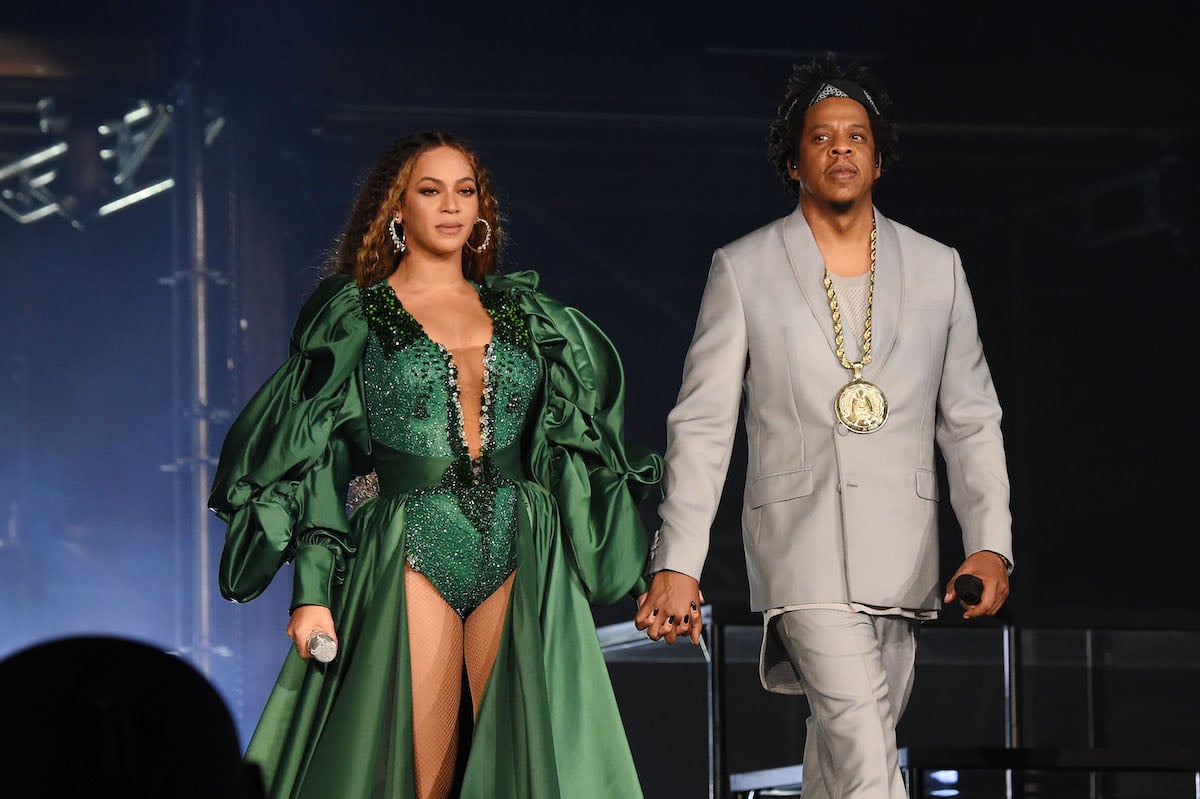 Beyoncé and Jay-Z are among the few celebrities who have their own private jet
In 2012, Beyoncé and Jay-Z joined the very short list of stars who own private jets. Other members of this elite club include Tom Cruise, John Travolta, Oprah Winfrey, and Kim Kardashian.
Private planes cost millions of dollars, but the celebrity couple can afford it with a combined income of about $1.8 billion. According to Cosmopolitan, Forbes estimated Beyoncé's net worth at around $440 million, while Jay-Z has a reported net worth of $1.4 billion. 
The rapper's music catalog alone is worth about $95 million. He also has $425 million in investments, $120 million in his cognac brand D'Usse, $140 million in his entertainment agency Roc Nation, and $320 in his champagne company Armand de Brignac. Jay-Z and Beyoncé have an art collection worth $70 million, and they own about $50 million in real estate.
Beyoncé and Jay-Z's private jet has the rapper's name on it 
Jay-Z and Beyoncé own a Bombardier Challenger 850, manufactured by Bombardier Aerospace. The $40 million aircraft can hold up to 19 passengers and has a kitchen, bedroom, two bathrooms, and a living room.
The jet's kitchen is fully stocked and includes a bar, and each of the plane's two full bathrooms is equipped with a bathtub. The bedroom boasts a king-sized bed with extra padding around the edges for comfort and safety. The living room has a large flat-screen TV with Wifi to stream any show or movie the musical couple might care to watch while on board. 
The floors of the plane are black with white dots, and the layout of the plush leather seats can be reconfigured to accommodate the purpose of the trip and the number of passengers.
The jet's exterior has a large Puma decal and one more personal touch – the monogram S. Carter for Jay-Z's real name, Shawn Carter. 
The private jet is 48.4 feet long, 8.2 feet wide, and 6.1 feet tall. It can reach speeds over 520 mph.
The 'Drunk in Love' singer bought the $40 million plane for her husband as a Father's Day gift
Although Jay-Z has a higher net worth than Beyoncé, the "Crazy in Love" singer is the one who purchased the private plane. Not only that, she bought it as a gift for her rapper husband.
Beyoncé gave Jay-Z the jet to mark a special occasion – his first Father's Day. She got him the aircraft in 2012 after their first child, Blue Ivy Carter, was born in January of that year. 
Surprisingly, that wasn't the most extravagant Father's Day present the singer gave her husband. Beyoncé gave birth to twins with Jay-Z on June 13, 2017 … just a few days before Father's Day that year. 
RELATED: How Compatible Are Beyoncé and Jay-Z, According to Astrology?