Inside Bhad Bhabie's Heated Feud With Disney Channel Star Skai Jackson
Internet sensation Bhad Bhabie (aka Danielle Bregoli) and Disney Channel actress Skai Jackson are currently fighting on social media, and it appears that things might get worse before they get better.
The two have been going back and forth online for a while, and their beef with each other recently reach an all-time high after Bregoli made a not-so-subtle diss toward Jackson on Instagram live.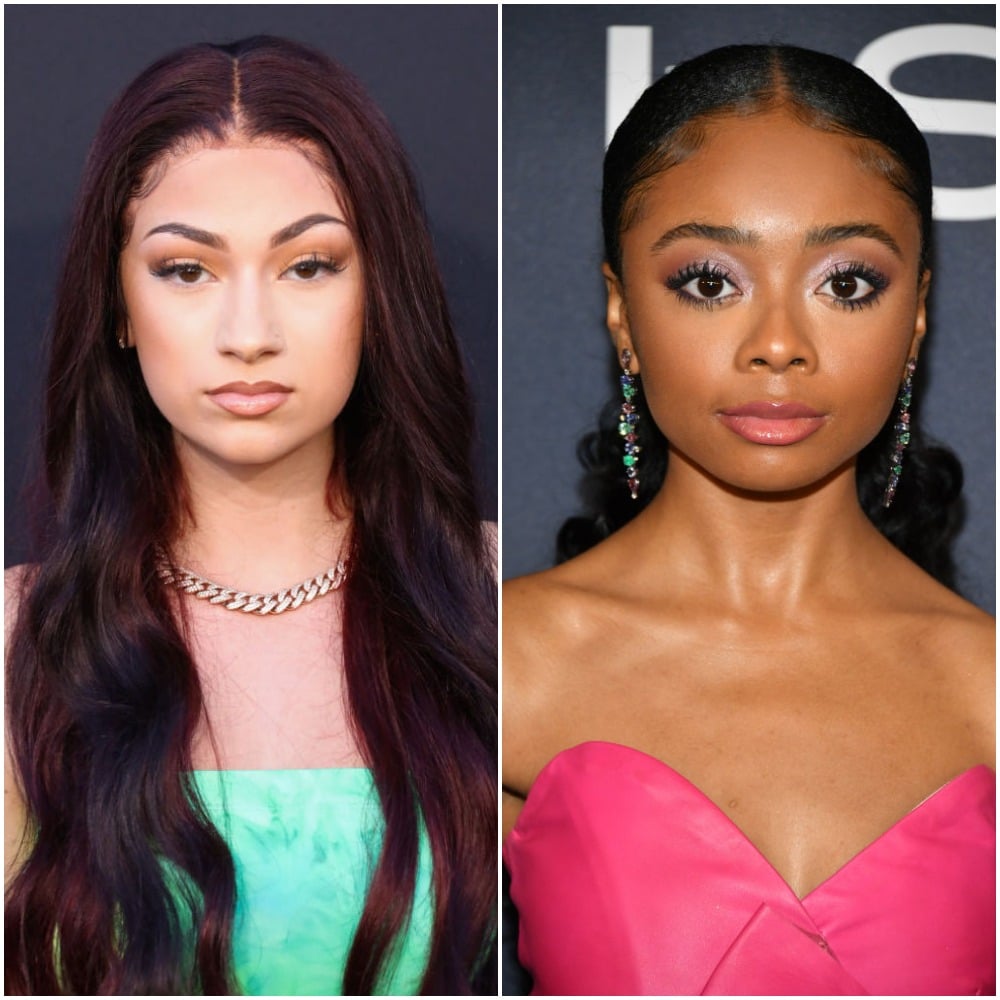 So why exactly are these two teenagers feuding and what caused their fight to get so out of hand that both their mothers had to get involved?
Bregoli recently accused Jackson of dissing her on social media
Jackson has found herself embroiled in another celebrity feud, and this time, she's coming to blows with internet personality Bhad Bhabie.
It turns out that the social media sensation has a major problem with the Disney Channel actress and it's all because of one shady comment that was apparently made.
Before we get into that, let's dive into Bregoli and Jackson's complicated history.
Back in 2018, the rapper made it seem like there was bad blood between herself and the actress after she shared a post to her Instagram story that read, "Lil miss Disney better stop the sneak dissing."
While the social media influencer didn't name anyone specific, many fans were sure she was talking about Jackson, who they believe must have shared a post that didn't sit well with Bregoli.
After catching wind of the rumors, Jackson quickly debunked them by sharing on her Instagram Story that she and Bregoli were "cool."
Fast forward to now, it appears to fans that Bhad Bhabie once again has a bone to pick with Jackson after she took to social media to accuse the actress of posting about her on her "finsta" — better known as a fake Instagram.
"Don't go post about me on your fake page, b*tch. If you got something to say about me, post it on your page. Show me you f*cking bold!" Bregoli said.
Both of their mothers recently got involved
Apparently, this entire fight between Bregoli and Jackson is over the rapper's ex-boyfriend, NBA YoungBoy.
As the video continues, Bhad Bhabie gets more and more heated as she talks about Jackson and even threatens the actress by saying, "You don't even know if I'm talking to dude or not. You just seen on us 'The Shade Room' so now you wanna go run and like his pictures. B*tch I'll k*ll you!"
After the Instagram Live video, the former Dr. Phil guest star took to her Instagram stories to continue calling Jackson out.
"So y'all telling me it's okay for someone to play the innocent role in front the main crowd but in real life they're making finsta accounts to talk bad about people they try and be like so bad?!" she wrote.
Soon after seeing Bregoli's post, Jackson indirectly responded to her claims by tweeting a list of things she's been working on lately — including not giving negativity the time of day.
While Jackson seemed unbothered by this situation, Bhad Bhabie continued to go after her and even tried throwing shade at the actress's mom in the process.
Though she attempted to also go after a grown woman, Jackson's mother, Kiya Cole, came back even harder, demanding that Bregoli leave Skai alone, and also suggested talking to the teen's mother about all of this. 
"Let me tell you something little girl! I'm definitely not the one to be played with! Don't come on my d*** page with your trashy negativity!" Cole wrote. "How about you just put your address or phone number in my DM and I will gladly have this conversation with your mother. I'm NOT having it! Take this s*** somewhere else and leave my d*** daughter alone."
This is all going to get worse before it gets better
Though Jackson appears not to be entertaining Bhad Bhabie's claims and threats, it doesn't seem like the rapper is going back down from this fight.
Since both are dealing with their issues with one another in the spotlight, we have a feeling this won't be the last time they make their drama public.
While it seems unlikely that these teen will soon end their ongoing beef with each other, we'll just sit back and watch as this online battle rages on.