Inside Britney Spears' Reported Feud With Sister Jamie Lynn Spears
Britney Spears has been in a well-publicized battle with her father for years. Her ongoing fight to escape his control has led to the rise of the "Free Britney" movement, and many people believe that he has abused and taken advantage of the singer for more than a decade.
But it seems that her father isn't the only person Spears has a disagreement with. She recently called out her younger sister Jamie Lynn too, and this messy family situation only seems to be getting worse.
Family problems
In 2008, Spears was placed under a conservatorship, a legal arrangement that allows someone else to control a person's life in significant ways. According to Glamour, this move was deemed necessary after Spears went through some public struggles with mental health. Her father and a lawyer were granted temporary control over her assets, estate, and business affairs.
That "temporary" conservatorship was later made permanent. Spears has been unable to be in charge of her life choices ever since.
But lately, she's been speaking out about the effect this has had on her life, and fighting in court to have her father removed. The struggle has been dramatic, public, and ongoing. Spears has been clear that her father's involvement in her life has been destructive.
But he's not the only family member she's upset with.
Britney Spears and her younger sister
Spears' younger sister, Jamie Lynn, has not been a part of the conservatorship. According to Insider, in 2018, she was apparently named a trustee of a fund that was established for Spears' sons upon her death. However, this role is nothing like the one their father has taken in her life. Spears doesn't seem to be upset about what her sister is doing, but mostly about what she hasn't done.
Jamie Lynn has appeared to be supportive of Spears. When the singer spoke out in court about the conservatorship, Jamie Lynn responded on Instagram that she was proud of her "for using her voice."
But Spears wasn't saving her voice just to call out their dad. She had a few choice words for her sister too.
Shade and accusations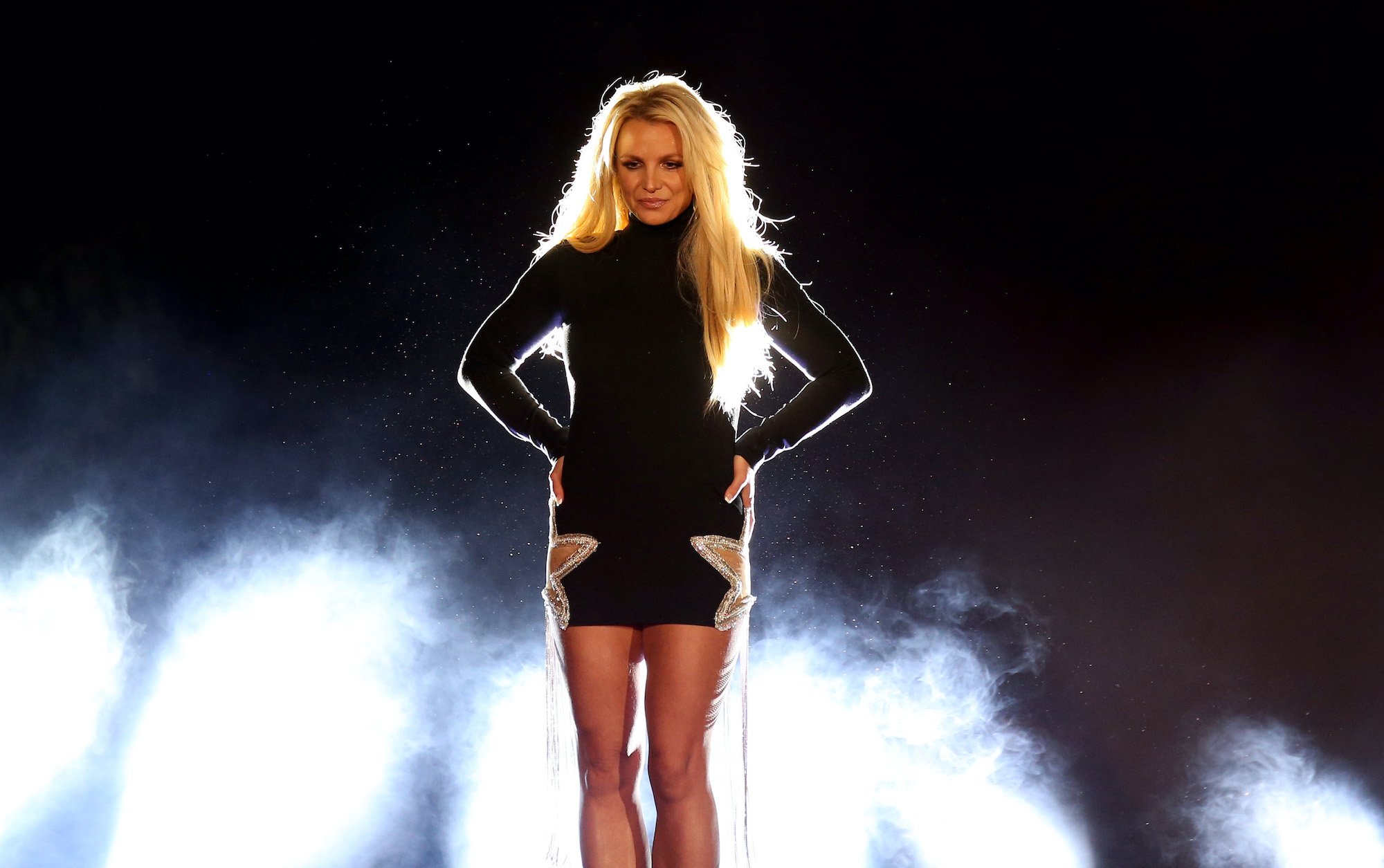 Despite her sister's apparent support for her cause, Spears made it clear that she didn't feel like Jamie Lynn had been there for her when it mattered. Because she's so tightly controlled when it comes to interviews, most of what she communicates has come from social media.
"How dare you make it public that NOW you CARE … did you put your hand out when I was drowning ???? Again … NO …," she wrote in a since-deleted Instagram post.
She didn't mention anyone by name, but the next day she made it clear that she had issues with Jamie Lynn.
"I don't like that my sister showed up at an awards show and performed MY SONGS to remixes !!!!!" she posted. She was referring to the 2017 Radio Disney Music Awards, where Jamie Lynn appeared in a tribute to Spears.
There were other hints that Spears was upset with her sister, such as the time Jamie Lynn posted "May the peace of the Lord be with you, and your spirit!" Spears followed up with a post that was captioned, "May the Lord wrap your mean ass up in joy today."
According to BuzzFeed News, the animosity between the two appears to be taking a toll on Jamie Lynn. She recently posted a short video on Instagram that featured the sound of her crying while her daughter Ivey tried to comfort her.
If everything that's been said about Spears and the conservatorship is true, then she's clearly the person who has suffered the most in all of this drama. But the reality of this family seems to be much more complicated and sad than most people realize.
RELATED: Britney Spears Says She's 'Been Way Too Cautious' With What She Posts on Instagram
Related post url: