Inside Cameron Diaz's Sweet Friendship With Drew Barrymore
Cameron Diaz and Drew Barrymore's days of fighting crime together may be long gone, but the friendship they established then still remains strong today. The two friends have maintained an enduring and lasting bond for the past 20 years and have provided us with #friendshipgoals inspiration over the course of their relationship. These actresses continue …
Cameron Diaz and Drew Barrymore's days of fighting crime together may be long gone, but the friendship they established then still remains strong today.
The two friends have maintained an enduring and lasting bond for the past 20 years and have provided us with #friendshipgoals inspiration over the course of their relationship.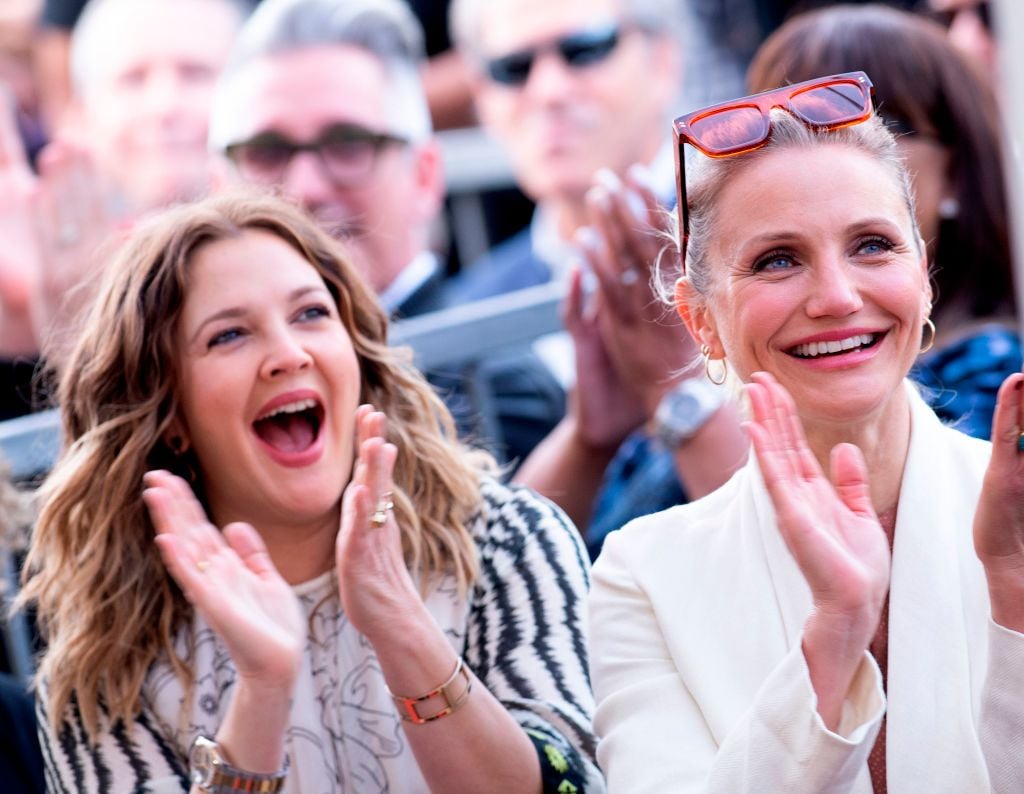 These actresses continue to prove that their friendship just keeps getting better with time and from what we can tell, these two are a lot more than just besties— they're sisters.
The actresses became friends long before they filmed 'Charlie's Angels'
When it comes to female friendships, many unfortunately aren't able to stand the test of time.
Women are more prone to witnessing their longtime bonds with other females come to end over a multitude of different reasons.
Whether it's drama-related or just growing apart, some women tend to move on from friendships they once thought were pretty solid, but in Diaz and Barrymore's case, their bond just keeps getting stronger with each passing year.
Since the early 2000s, the actresses' friendship has been a prime example of an ideal female bond in Hollywood and to think, they probably wouldn't be as close as they are today if it wasn't for their fateful first meeting back in the '80s.
It turns out that Diaz and Barrymore first met over 30 years ago when the Santa Clarita Diet star was working at a Beverly Hills coffee shop and happened to serve a then 16-year-old Diaz, who was a model at the time.
"You know, she was actually 16 and I was 14 when we became friends," Barrymore revealed during a 2013 interview with Katie Couric. "I served her coffee and we had mutual friends and we just knew each other from around town."
Although both went on to pursue their own careers in the entertainment industry, they still maintained contact over the years.
It wasn't until Barrymore asked Diaz to join her in the Charlie's Angels film reboot in 2000—which she produced— when their casual friendship turned into an unbreakable bond that would carry on for the next two decades.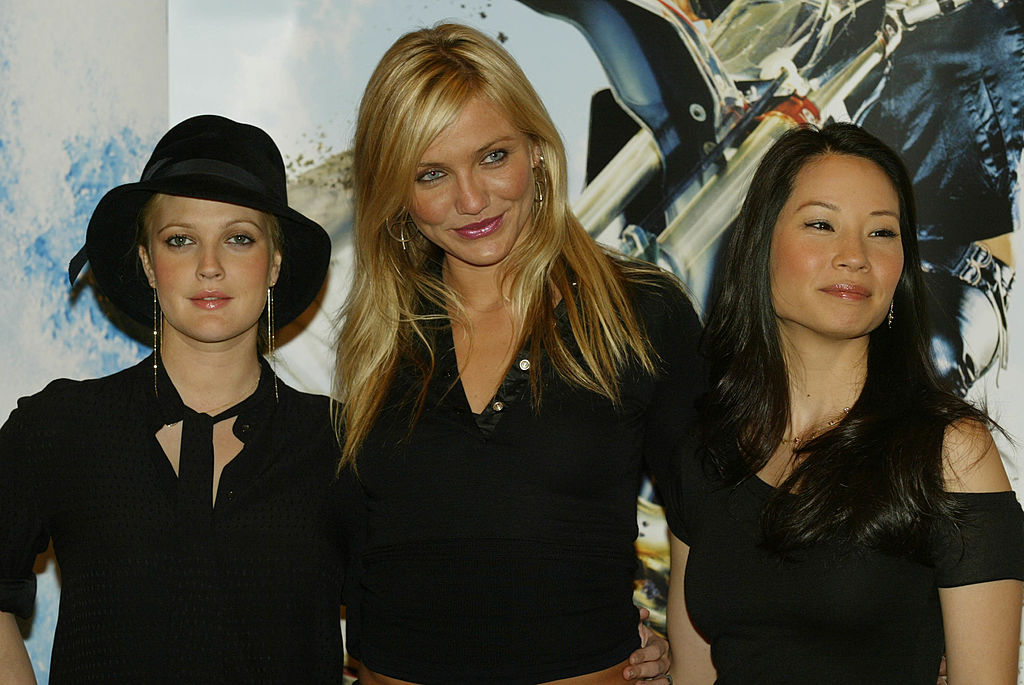 "I called her up and I was like 'Look, I have this amazing idea. I know exactly how I want to do it. It's Charlie's Angels," the Wildflower author continued. "I said 'come play with me' and she said 'yes!'"
They've been friendship goals ever since
After starring together as crime-fighting detectives, Barrymore and Diaz went on to maintain their close friendship that's lasted a lot longer than most Hollywood relationships.
From marriages to career milestones, these actresses have stood by each other's sides through it all and continue to show fans that they're more like sisters than friends.
In addition to their sweet selfies and fun nights out together, Barrymore hasn't shied away from opportunities to gush about her bestie whenever she gets the chance.
"Her and I are like sisters and we see each other all the time and it was just sort of where we are today," she told People in 2018. "In some ways just another day in our world, but I felt like sharing it. I love her."
Two years before that, the fashion mogul revealed that she and Diaz are partners in crime by sharing that the There's Something About Mary star would be the first person she calls if she ever lands up behind bars.
"Not that anyone of us are going to jail anytime soon," Barrymore told Good Housekeeping in 2016. "But 100 percent. She would, like, get in there and get you out."
"If you're looking for the best dinner-cooking partner and watching-TV-on-the-couch friend, call her," she continued. "If someone is in a medical situation, call her! She's the most loyal, fierce, fun, cozy friend. We have incredible honesty with each other and we work hard on our lives and our friendship."
Diaz just paid tribute to her bestie in the sweetest way
While their friendship has always been extremely special, Diaz recently made it clear that there is no stronger bond than the one she has with Barrymore.
In December 2019, the actress welcomed her first child, a daughter, with husband Benji Madden via surrogate.
After news outlets got ahold of the baby girl's birth certificate, many were quick to realize that Diaz's daughter's middle name has a special connection to Barrymore.
According to The Blast (via People), Diaz named her daughter Raddix Chloe Wildflower Madden. While the moniker is very unique, it seems like the actress paid tribute to her bestie by giving her daughter the middle name "Wildflower," which is the title of Barrymore's autobiography.
Barrymore and Diaz definitely have a beautiful friendship that will probably be even stronger 20 more years from now.