Inside Chrissy Teigen and John Legend's Stunning Beverly Hills Home That's Now for Sale
Chrissy Teigen and John Legend are moving. Like other celebrities buying homes in 2020, the couple's looking for a new family home after Teigen debuted a baby bump in Legend's music video for "Wild."
According to Variety, the cookbook author and award-winning musician are willing to part with their home for a cool $24 million. Before they move to what will likely be an even bigger property for their growing family, check out their current digs.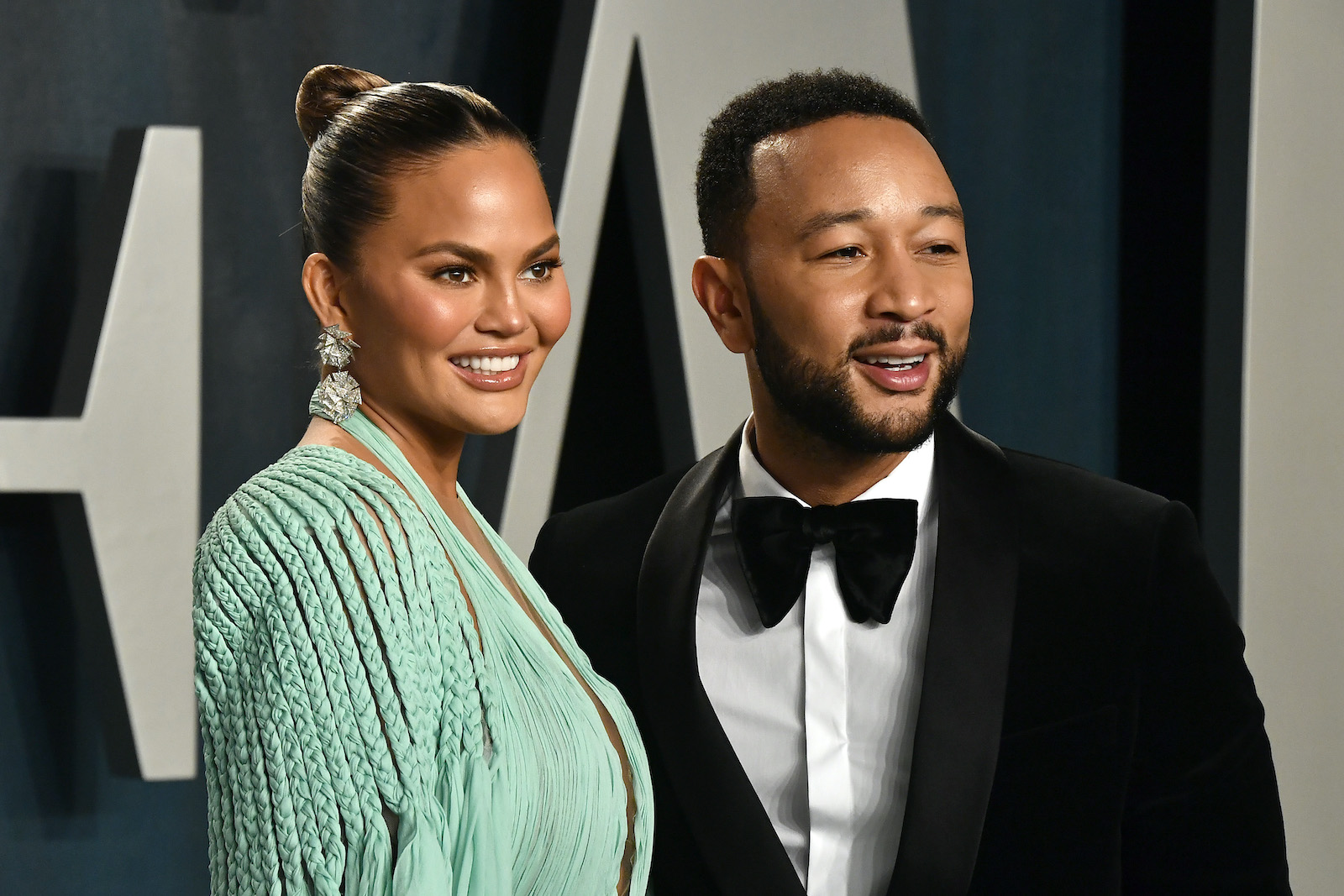 Chrissy Teigen and John Legend's kitchen makes regular appearances on social media 
Given Teigen's massive social media following, the 8,520 square foot home she and Legend share with their two kids, Luna and Miles, makes regular appearances on Instagram and Twitter. 
Seeing as Teigen's a two-time cookbook author, it's not surprising the family's kitchen is decked out with custom appliances. Possibly the most recognizable part of the kitchen is the huge island with plenty of counter space. Teigen, Legend, and their kids are often seen gathering around the island for meals. 
There's also a pantry worthy of any celebrity home. Teigen gave her Instagram followers a look at the pantry in April 2020 when she posted a photo of Luna having a snack. 
John Legend and Chrissy Teigen have a double-sided fireplace
Another feature of the Beverly Hills home that's often seen on Teigen's Instagram is the family's living room. More specifically, the statement-making double-sided fireplace.
Situated just below the family's giant TV, the fireplace is a fixture in their open concept living room. 
On the other side of the living area is a formal living room with high ceilings and massive windows. Also in the open area that comprises the kitchen and living area is Legend's piano. 
A series of shelves next to the piano house all of Legend's awards. 
In 2019, Teigen famously removed the "All of Me" singer's Grammys to make room for her Baby2Baby award on the shelf.
Chrissy Teigen and John Legend have a pool-party ready backyard
The perfect spot for hosting guests, Teigen and Legend's backyard is all about the pool and spectacular views of Coldwater Canyon. Nearby is outdoor furniture perfect for soaking in the views. 
See Legend taking swimming lessons in the pool. 
It's also the spot where Teigen and Luna cool off from the summer heat. 
Plus, the couple doesn't have to worry about security because their home comes equipped with a security system. If that's not enough, there are gates and other security features. 
Chrissy Teigen and John Legend's kids have their own playroom
Included in the property's listing on Dirt, Legend and Teigen's kids have a dedicated playroom. It's filled with books, a TV, and a small kitchen area.
The couple may look at expanding the kids' playroom in their new home with a new addition to their family on the way.  In the meantime, the current playroom is a space that belongs to Luna and Miles.