Inside Christina Haack's Brand New $12 Million Mansion in Newport Beach
Christina Haack just bought a brand new house in Newport Beach. Here's what we know so far about the HGTV star's $12 million mansion and her history of living in the area with her ex-husband, Ant Anstead.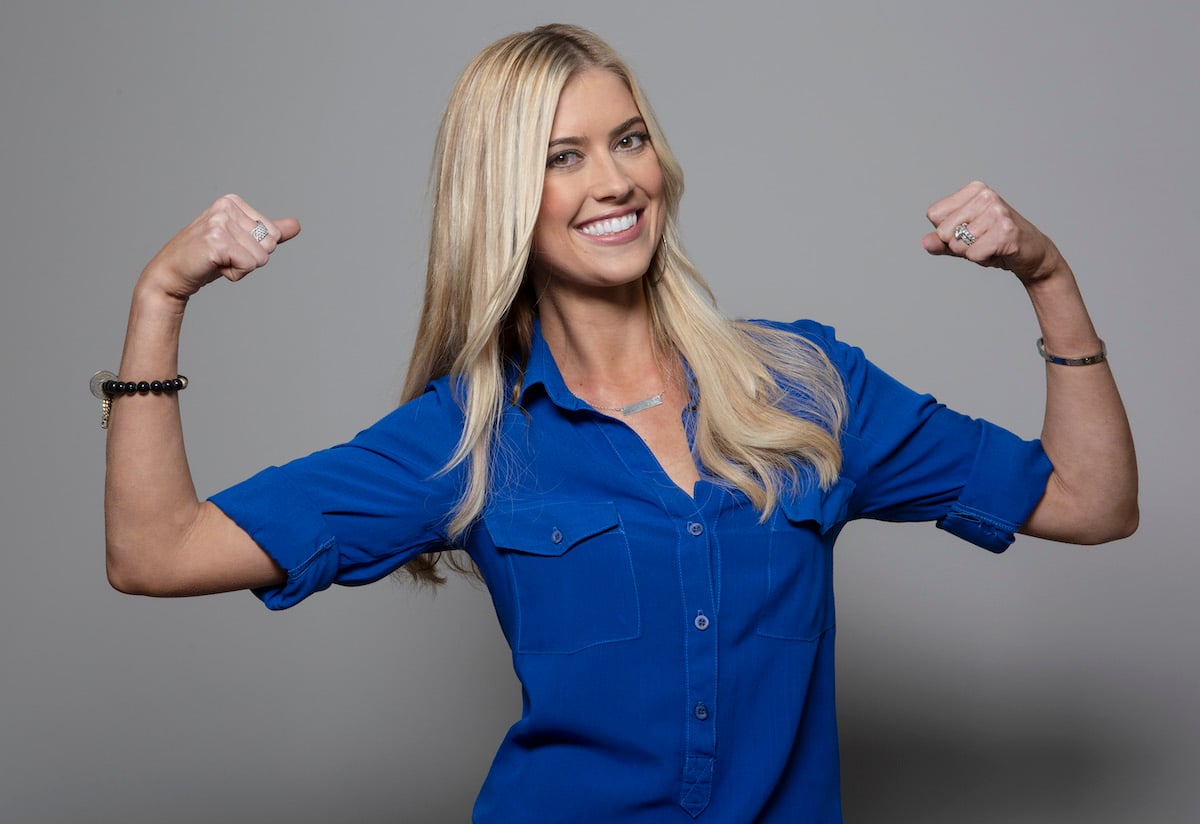 Christina Haack just bought a brand new $12 million mansion in Newport Beach
On May 13, TMZ reported that Christina Haack bought a house in Newport Beach. The HGTV star previously shared a post on Instagram revealing that she was selling her home in Dana Point and relocating to Newport Beach. It seemed like proximity to her children's school and her work were significant factors in the decision to move. 
"We moved to Dana Point last summer after falling in love with the ocean view. We still LOVE the view but among other things we don't love the 90 minute round trip drive to and from the kids school," Haack captioned a smiling photo of herself with her three children and her new husband, Joshua Hall.
"Back to Newport we go. Near school and friends and work. Our new home is our long term family home," she wrote. "Coming from a restless soul my soul is ready to rest. At 38 I'm exactly where I want to be and can't wait to make the next house our home. 🙏🤍"
Inside Christina Haack's new home in Newport Beach
Christina Haack bought her new mansion in Newport Beach for $12 million. Since the purchase was made in an off-market deal, not many photos or details of the home are available.
But according to Dirt, the mansion is nearly 7,000 square feet, and has five bedrooms and five and a half bathrooms. It was designed by Laidlaw Schultz Architects and built just last year for Francis Tran, an executive at LoanDepot. 
The "aggressively modern" home is described as "vaguely U-shaped," centered around a courtyard containing a swimming pool and a grass lawn. The interior boasts a movie theater, a floating staircase, terrazzo floors, and a state-of-the-art security system.
Although the 0.37 acre property doesn't have the same fantastic view as Haack's Dana Point home, it is just a short walk from the ocean.
The HGTV star's new home is closer to her ex-husband, Tarek El Moussa
Christina Haack's new home is closer to her first ex-husband, Tarek El Moussa, and further away from her second ex-husband, Ant Anstead. Haack has two children with El Moussa and one son with Anstead, and she shares custody with both of her former partners.
El Moussa and his new wife, Selling Sunset star Heather Rae Young, also live in Newport Beach. The proximity will likely make drop-offs, pick-ups, and other custody arrangements easier for both sets of parents.
Haack, her new husband Joshua Hall, El Moussa, and Young were recently spotted having an altercation at a children's soccer game. But when Haack and El Moussa's 6-year-old son, Brayden, needed emergency surgery the next day, the family came together. The two couples posted a photo together and said they were focused on co-parenting.
But Haack is also moving just a bit further away from her second ex-husband, Anstead, who is currently dating actor Renée Zellweger. In April, Anstead filed for full custody of his 2-year-old son with Haack, claiming that she endangered the toddler and put him at medical risk. A hearing is set for June 28.
RELATED: Christina Haack vs. Renée Zellweger: Which of Ant Anstead's Partners Has the Higher Net Worth?