Inside Christina Hendricks and Geoffrey Arend's 2019 Divorce: She Got the Dogs
When Christina Hendricks and Geoffrey Arend split in 2019, there was another important question to answer: who would get the dogs?
Divorce is never easy, but when celebrity marriages come to an end, the stakes are often quite high. On top of that, the public nature of their lives means that things can get messy in a hurry.
Celebrities are also particularly prone to divorce because of all the pressure on their relationships and their careers. When this happens, there are often complicated matters to decide when it comes to splitting their fortunes and homes. 
When Christina Hendricks and Geoffrey Arend split in 2019, there was another important question to answer: who would get the dogs?
Christina Hendricks and Geoffrey Arend were an item for years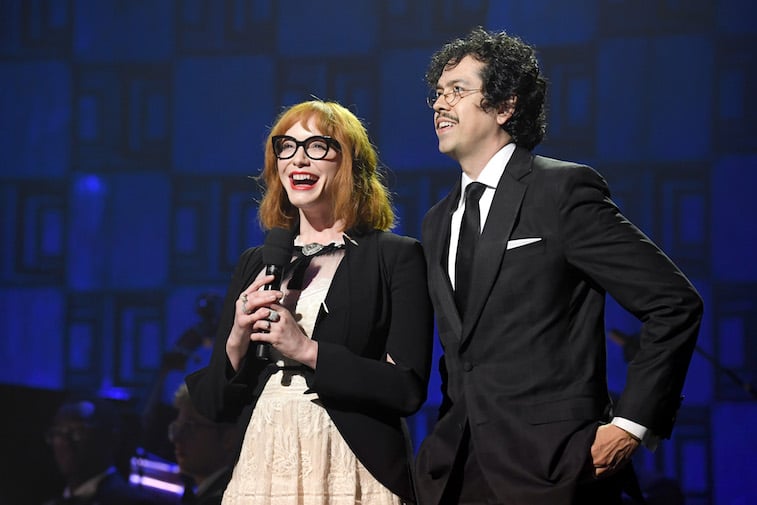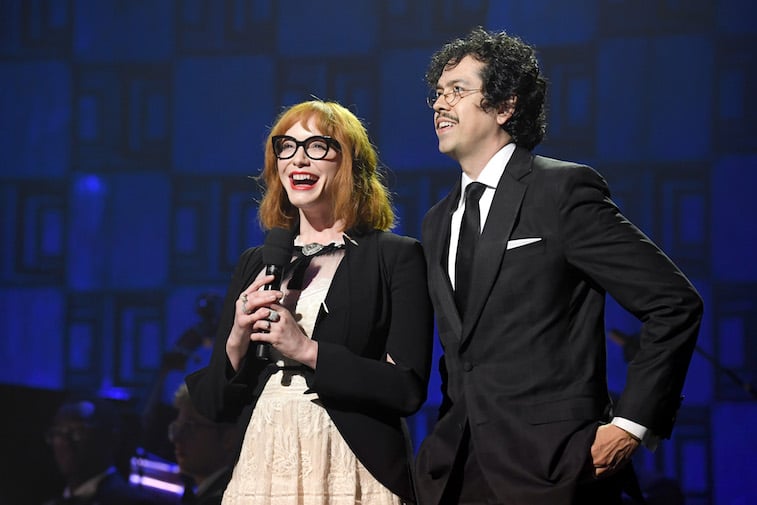 Relationships come and go in Hollywood, but it has an extra sting when a long-lasting couple decides to split.
Hendricks and Arend met back in 2007 through one of Hendricks' Mad Men costars. Just two years later, they were married, and they seemed to be heading for a happily ever after.
According to Digital Spy, Arend gushed about his marriage by saying that "everything that was a small little problem that could have turned into a fight, just sort of disappeared" because of how happy they were together. 
Hendricks also went on and on about the strength of their partnership and her joy in the marriage. By 2019, though, things had changed. Just hours after posting a throwback photo of herself and Arend dressed up for Halloween, Hendricks' "irreconcilable differences" (as stated on court documents) were made public. The pair had apparently split back in April of that year.
The divorce was settled quickly
While some divorces can go on and on for years, that wasn't the case for Hendricks and Arend. By December of 2019 — just a month after they made their split public — the divorce was final, according to The Blast. This suggests that the pair must have had a fairly straightforward financial agreement.
The court documents revealed that neither party was seeking spousal support, and since they had no children together, there was not a child custody arrangement to hash out. 
There was, however, the matter of their dogs. Also according to The Blast, Hendricks even mentioned them when she announced their split to the public: "Today we take our next step together, but on separate paths. We will always be grateful for the love we've shared and always work together to raise our two beautiful dogs."
Both Christina Hendricks and Geoffrey Arend pose with the dogs 
It does seem like Hendricks and Arend have made good on their promise to share the joy in raising their gorgeous pups. Hendricks posted a birthday picture of her dog Zou just a few weeks ago.
A matter of days later, Arend shared a picture of himself holding the dog on Instagram with the caption "Zou and I want YOU to still go outside every once in awhile, get that sun, take deep breaths, work those muscles, move around, see the sky."
It seems like both pet parents are getting a chance to see their four-footed friends. 
As far as the other ways this pair has moved on, it is not clear if either of them have begun dating again yet. If so, they seem to be keeping it quiet, so it would seem unlikely that any new relationships have made it to the serious stage. Of course, they are still only a few months out from their official divorce and just over a year into their split.
Coming off of such a long relationship, it makes sense that they each might want to take some time before moving on to someone new. At least they have found an amicable way to share their pets as they each work on building their new lives.